Manuel Neuer praises 'world-class' Edourd Mendy and his immediate success at Chelsea
Bayern Munich star Manuel Neuer has praised Edouard Mendy's successful start at Chelsea and said he is happy to see it as a fellow goalkeeper.
Despite failing to keep a clean sheet against Leeds United on Saturday, the 28-year-old still has more clean sheets than any other goalkeeper in the Premier League so far (five).
What makes it more impressive is that he missed four league games before he joined Chelsea in September.
Thiago Silva's presence and the Blues' overall defensive improvement have made his job a little bit easier, but Mendy's arrival has undeniably been the turning point for Chelsea this season.
Interestingly, he has also earned a seal of approval from Bayern's Neuer who considers the Chelsea goalkeeper among the elites.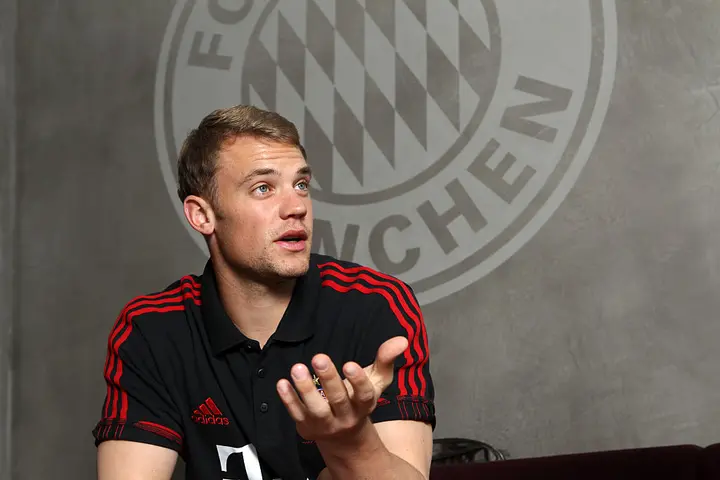 (Photo by sampics/Corbis via Getty Images)
"There are a lot of world-class goalkeepers right now," the Germany international told
"For example, Edouard Mendy, who moved from Rennes to Chelsea.
"He is a player that we only saw in Ligue 1, who joined a big club and has immediately been successful.
"It's great to see that. Overall, I'm happy to see so many good goalkeepers because we're a brotherhood."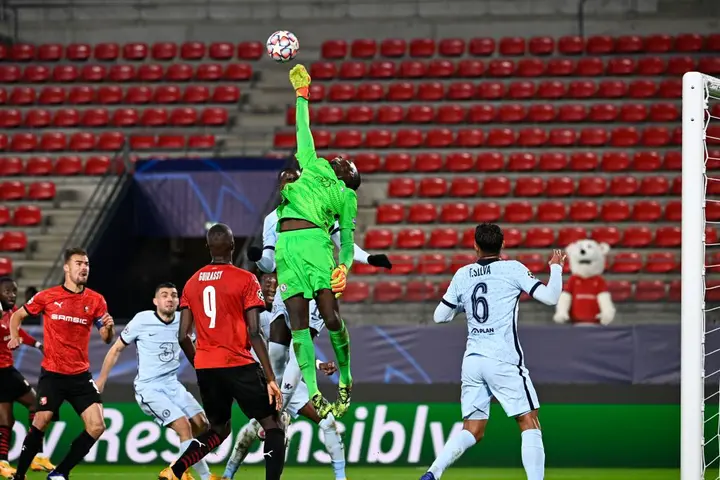 (Photo by DAMIEN MEYER/AFP via Getty Images)
For a goalkeeper, perhaps there is nothing more flattering than a compliment from Neuer who has widely been considered the world's best for a very long time.
The Senegal international has made 13 appearances in all competitions for the Blues this season, conceding just four goals and keeping nine clean sheets.