Marcelo's son, Enzo spotted as Real Madrid unveil new home kit for 2022/23 Season.
On Monday morning, current Spanish La Liga Champions, Real Madrid unveil new home kit for the 2022/23 season. The kit represents a tribute to the club's history.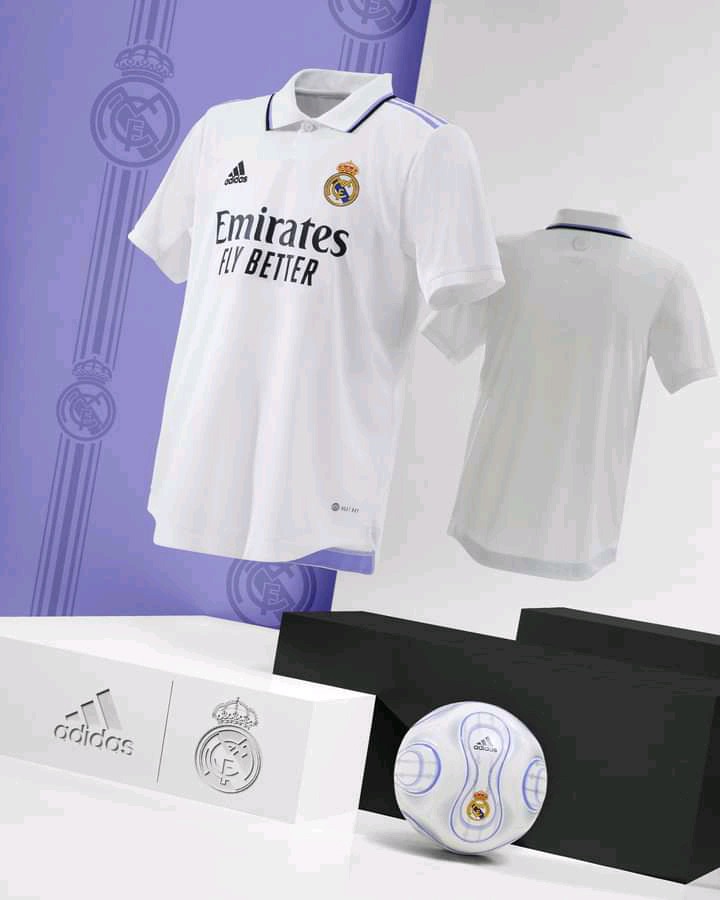 Real Madrid legends Raul Gonzalez, Roberto Carlos and Iker Casillas alongside Real Madrid current captain son, Enzo Marcelo all feature in the club campaign to unveil their new shirt.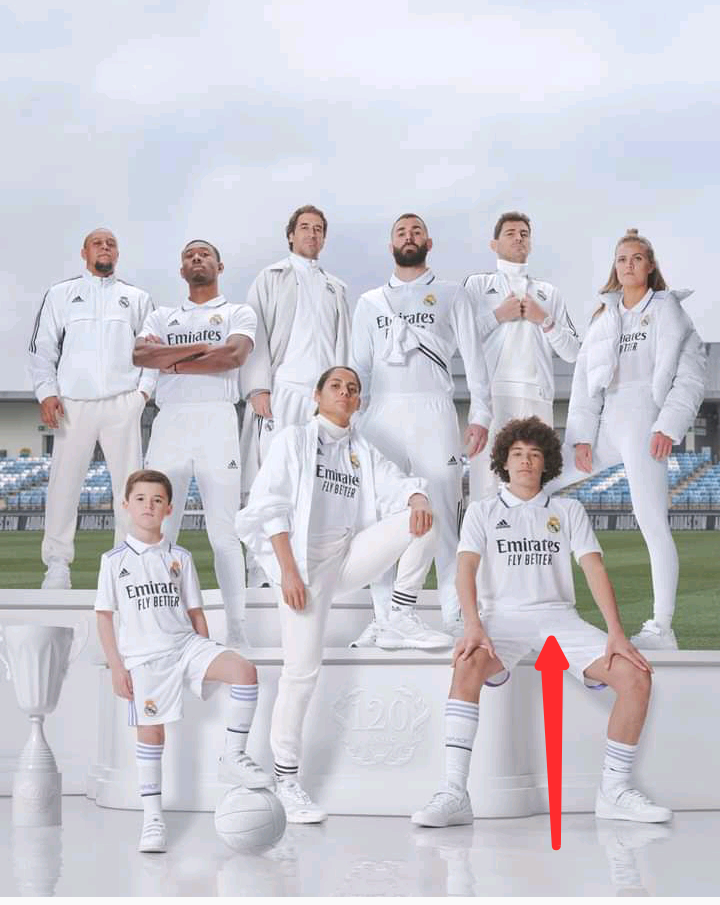 Real Madrid posted on Facebook: "History, tradition and unforgettable moments: it's all in details. Discover our new adidas Football 2022/23 home jersey, available now!" alongside a picture of Real Madrid past and current players including Marcelo's son, Enzo all modelling the new home kit.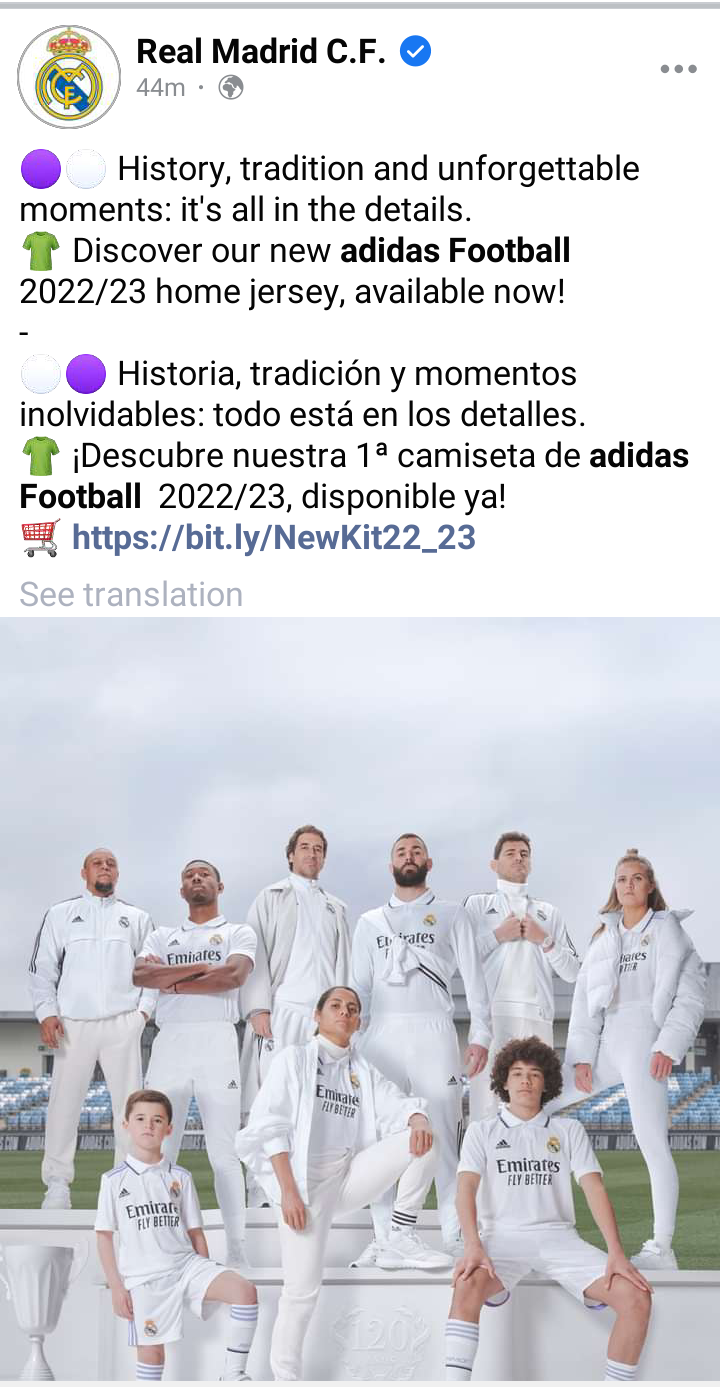 Marcelo son, Enzo currently plays for Real Madrid Under-12 side as an attacker.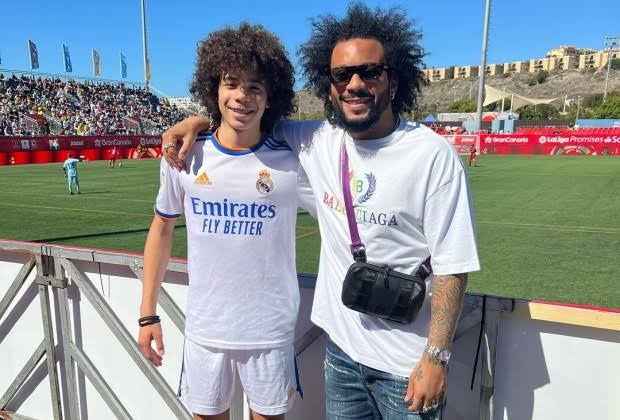 In March the youngster was once spotted hitting the iconic Cristiano Ronaldo Siuuuu celebration after a goal.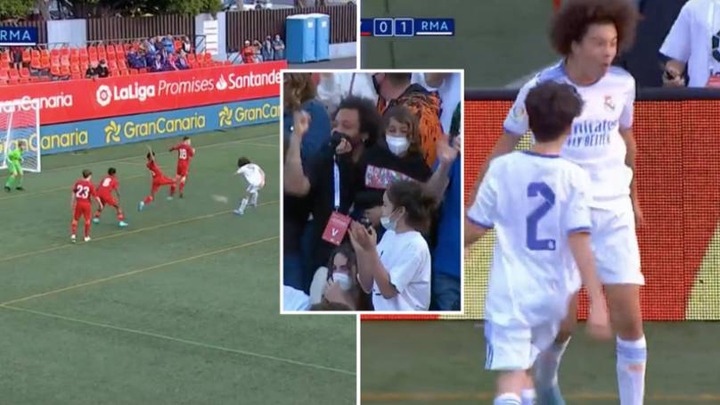 Marcelo his father, who is the current captain of Real Madrid would leave Real Madrid at the end of this season, after almost 15 years of service for the La Liga Giants