Mason Mount Wins Chelsea's Player Of The Season Back To Back Just Like Eden Hazard
Chelsea's wonder kid, Mason Mount, has written his name in gold again as the English Premier League came to an end. Although the season was not the best one for Chelsea, but some players stood and were counted both in the English Premier League and the UEFA Champions League.
The Chelsea's Mason Mount has now won the Chelsea's player of the season for the second time in a row after he helped Chelsea to finish third in the just concluded English Premier League. Mason Mount is now the first player to win the Chelsea's player of the season back to back, after Eden Hazard did it before joining Real Madrid some years ago.
Many Chelsea's fans have reacted to the award after the announcement was made. Others believed that he deserved the award more than anyone in the Chelsea's team. But there are others who believe that other players like Thiago Silva, Antonio Rudiger and Reece James deserved the award more than him.
Let us take a look at the reactions to his award on Twitter.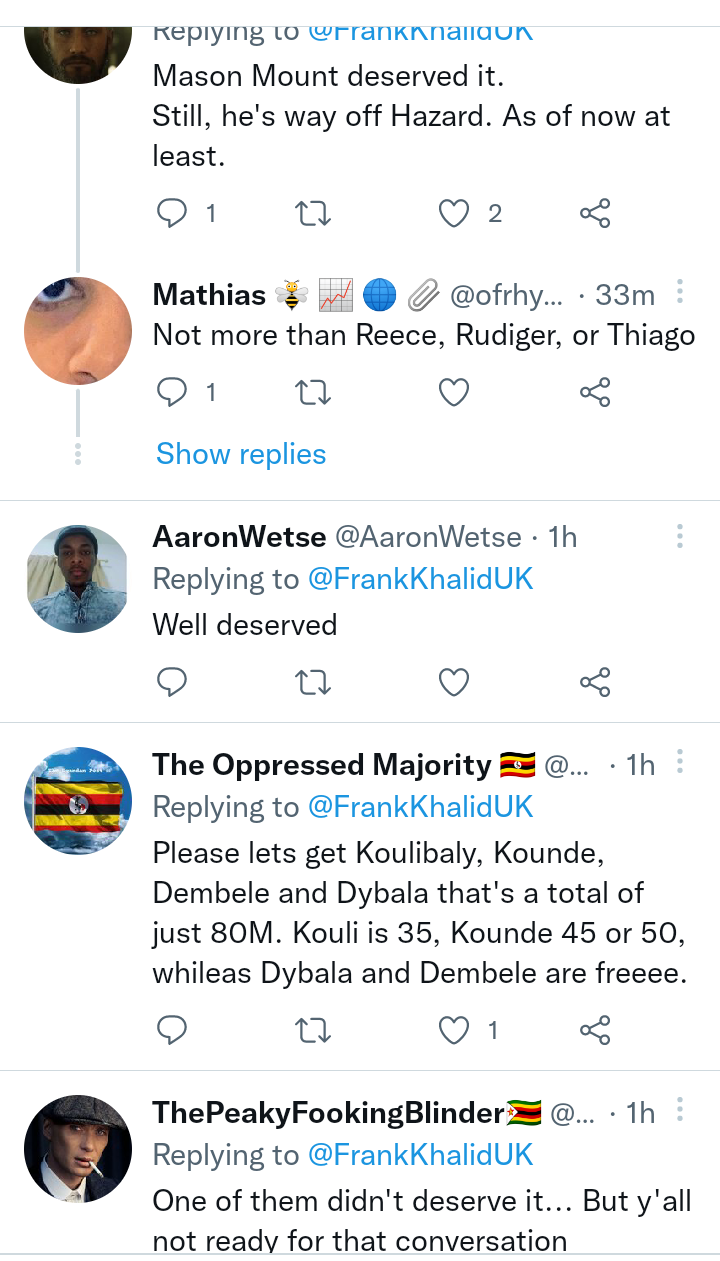 If you think Mason Mount deserved this award, let's celebrate him in the comments' section