Matchday 15 Predictions and Possible Outcome Of Premier League Weekend Matches
Possible Outcome Of Premier League Weekend Matches – Chelsea Might Perform Better Than Arsenal.
Here in this Article, we will discuss about the possible outcome of the English Premier League weekend matches. As we all know, there are lots of interesting games this weekend and everyone are excited. Some people are more interested in Manchester United match against Leicester City, because if Manchester United can possibly win Leicester City, they will sure move to the top 2 in the premier league table.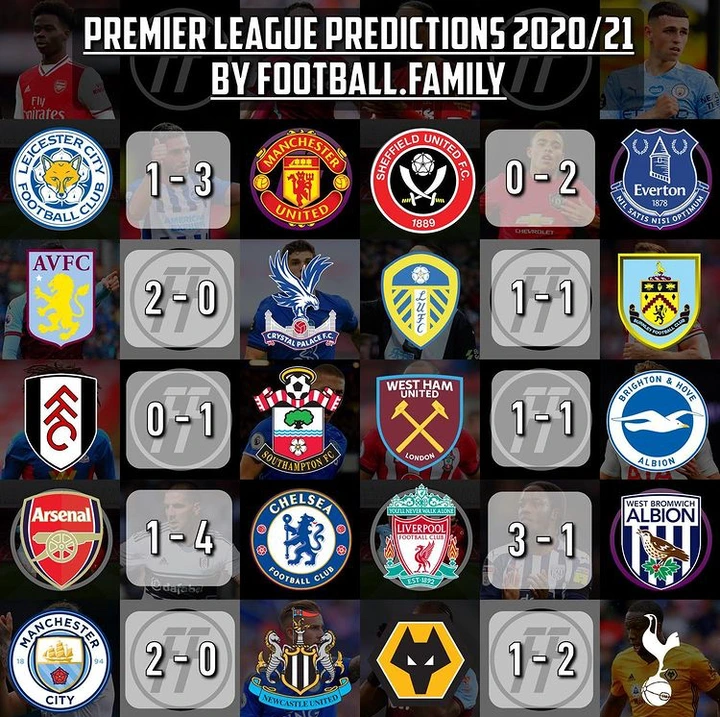 However other are more excited to watch the match between Chelsea and Arsenal, the match is more like the clash of the champions. Even though Arsenal's performance this season have been very poor, they might use all their effort to make sure they win Chelsea, however if Arsenal loses the match, they might fall down the last 3 in the premier league table, whereas Chelsea winning might give the the opportunity to get back to the top 3 in the premier league table. All these makes the match a tough one for the both club. But then, check below the table, and see our premier league possible outcome this weekend.
Manchester United might win Leicester City by 3-1. Chelsea could also win Arsenal by 4-1. Liverpool could win West Brom by 3-1 and Tottenham Hotspur could win wolves by 2-1.
Check the table to see the full predictions.