MCI 4-2 CRY: One Tactical Change Pep Guardiola Made In The Second Half That Gave City A Come-Back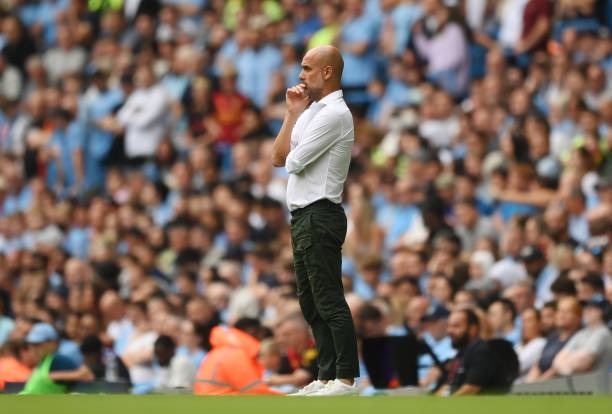 How Manchester City managed to come back from behind from two goals down after being stunned by Patrick Vieira's side within 21 minutes. It wasn't a poor first half from Pep Guardiola's side, the attacking power of Crystal Palace got them the quick victory.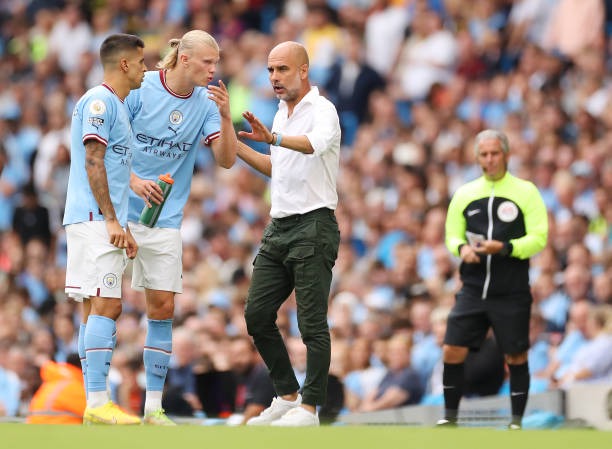 However, Pep Guardiola turned it around in the second half with his tactical awareness of the game. Pep discerned that there is a problem in the team and he provided a solution in the remaining 45 minutes. He made one tactical change in the second half.
1. Pep reinforcing the attack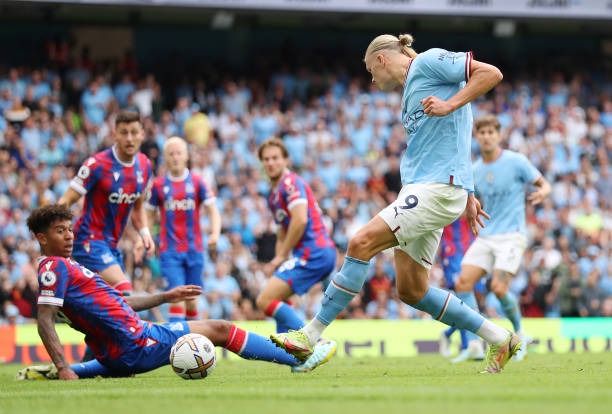 Clearly, Pep has nothing to lose again after being down with two goals down already. He made the decent substitution of subbing off Joao Cancelo, his right back for Julian Alvarez.
City revolved to having three players in the center-back but the positive gain in this set-up is that Julian Alvarez had to support Erling Haaland at the fore. He scored two goals to give Manchester City the needed three points in the game.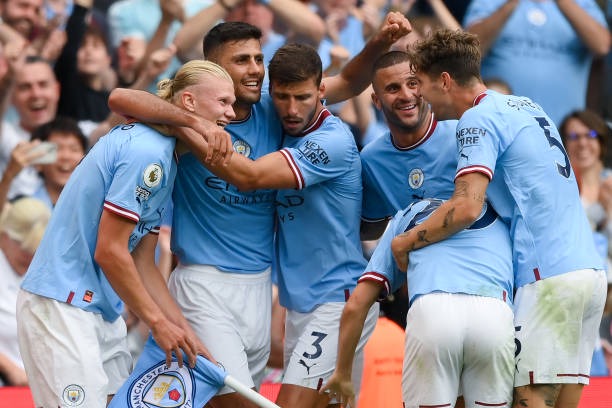 Erling Haaland scored in the 62nd minute and in the 70th minute. He, later on, got his hat trick in the 81st minute.