Mendy Leads The List Of Top 10 Goalkeepers With Most Clean Sheets In 2020/2021 So Far.
Chelsea can now boast of having one of the best goalkeepers in Europe now after signing Édouard Osoque Mendy from Rennais. The Senegalese goalie has improved the results of his club as he has ensured his team has confidence in the back.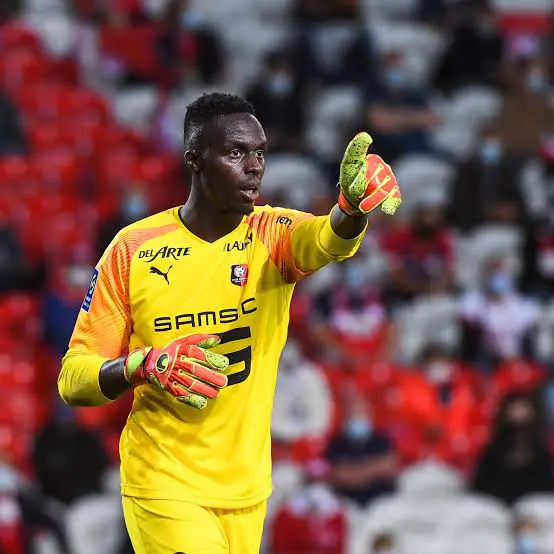 Mendy has kept 8 clean sheets in 12 games this season across all competitions already. He leads the list of top 10 goalkeepers with the most clean sheets in 2020/2021. Alongside him with 8 clean sheets in 12 games is Veteran goalie, Navas for Paris Saint Germain.
The next on the list is Jan Oblak of Atletico Madrid. He has 8 clean sheets also but in 13 games. Oblak is concerned the best goalkeeper of this current era.
Remiro of Real Sociedad is number 4 on the list. He has kept 8 in 14 games.
Borussia Dortmund's goalkeeper also made the list having kept 6 clean sheets in 10 games while Manchester City's Ederson is 9th in the top 10. He has recorded 6 clean sheets in 13 games.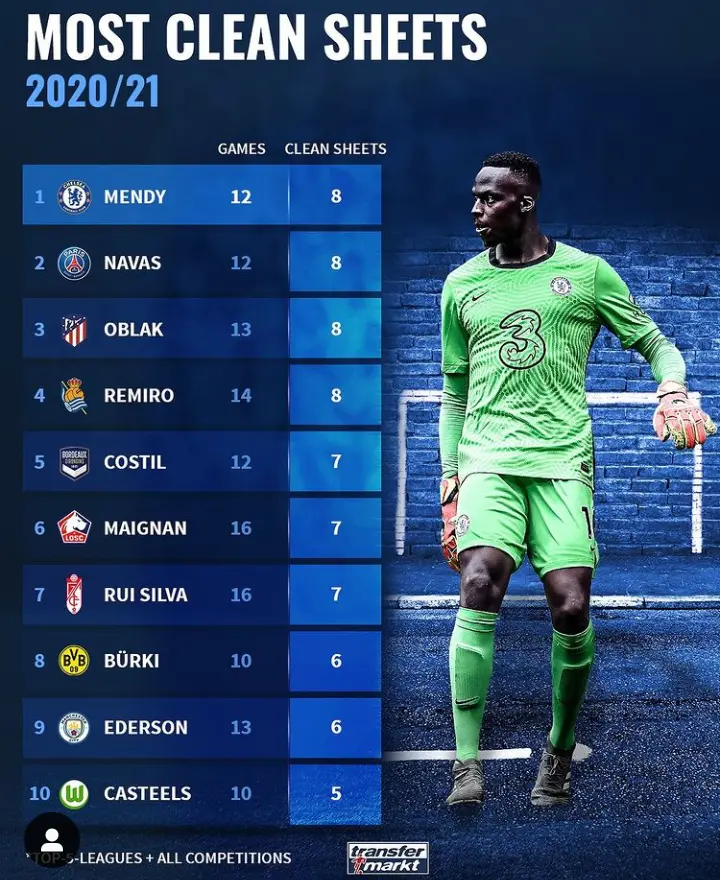 What do you think, can Mendy win the golden gloves at the end of the season?