Mikel Arteta's Blunt Post-Match Interview After Spurs Defeat Given Snapchat Filter Makeover
Football fans were quick to give Mikel Arteta's furious interview after the Spurs match a much needed Snapchat makeover.
The Arsenal boss channelled his inner Jose Mourinho after seeing his side fall well short of Spurs in the North London Derby as Antonio Conte's side came away 3-0 winners.
Arteta gave us his own rendition of Mourinho's 'I prefer not to speak' interview after a match packed with controversial moments, which included a questionable penalty and a red card in the first half.
Cedric Soares was adjudged to have foul Spurs man Son Heung-min inside the penalty area on the 22nd minute, a penalty duly dispatched by Harry Kane.
https://twitter.com/cfc_gem/status/1524857566618173445?s=20&t=lB4wyJ-PoCZvMpr3e4BLZg
Son later caused Arsenal even more trouble as a rash challenge by Rob Holding to the face of the Korean resulted in the Gunners defender's second yellow card.
The match ended 3-0 and Arteta was far from happy, and quickly shifted blame away from his players and onto the officials.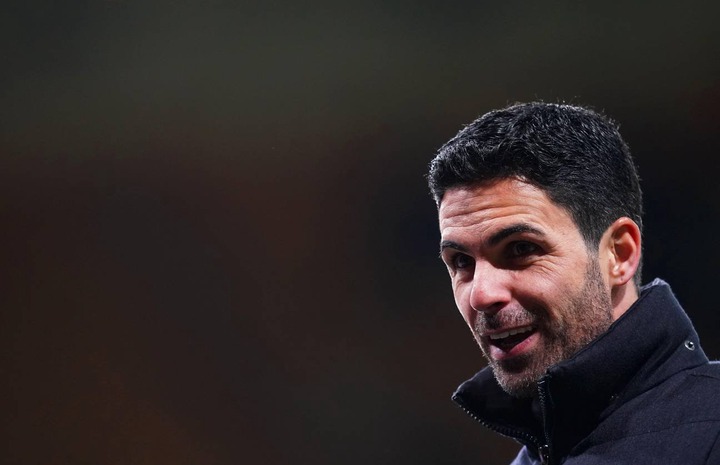 He told Sky Sports: "I am allowed to give my interpretation of what happened in the game," he continued, "but I don't know how to lie and I don't like lying. So I prefer not to say what I think."
"I cannot say what I think. I will be suspended," Arteta added. "Get the referee to come in front of the camera and explain his decisions. They are his decisions. It's a shame because such a beautiful game was destroyed today."
Fans were quickly on Arteta's case as his post-match interview started to surface on social media, one fan however, took it to a whole new level.
As you can see in the footage below, Snapchat's crying face filter was added over Arteta's interview on TV as the Spaniards ripped into the officiating during the match.
The crying face filter is the latest filter from Snapchat that has been greeted with immense popularity.
🗣 "If I say what I think I'll be suspended six months." 😡

Mikel Arteta refuses to give his opinion on the game after Arsenal's 3-0 defeat and asks the referee to speak to the cameras pic.twitter.com/5dlJm5XTiC

— Football Daily (@footballdaily) May 12, 2022
Spurs needed to win in order to keep their hopes of finishing in the top four alive, and they did it in emphatic style, recording their biggest win over their rivals since 1983.
With two games left to play for both sides, the fight for the last remaining spot in next season Champions League look set to go down to the wire.
Spurs are still to face Burnley and Norwich, whilst Arsenal have slightly tougher assignments with Newcastle and Everton on their agenda.