Never Compare Bukayo Saka with Mason Greenwood, See their stats this season
Bukayo Saka ability and capability have been so much amazing and brilliant this season. As, the Gunners wonderkid has been compared to many youngsters in Premier League.
Manchester united's fans always argue that Greenwood is better than Saka, but the stats say it all. As, it's obvious that the Gunners young baller is way better than the Red Devils young baller.
It's so incredible to see a left-back outshining and outweighing a winger, as per their Stats this season. And, that shows that the left-back is twice brilliant and dangerous than the winger.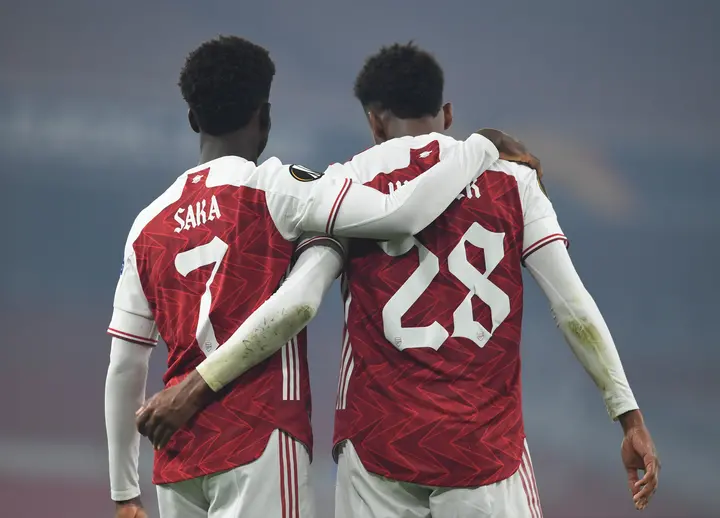 Of course, Mason Greenwood is indeed a phenomenal on his own, having made it top-15 Golden Boys for the year 2020. But, his abilities and capabilities are nowhere near Bukayo Saka's. And, it's high time Manchester United's fans accept the fact that, Saka is better than Greenwood.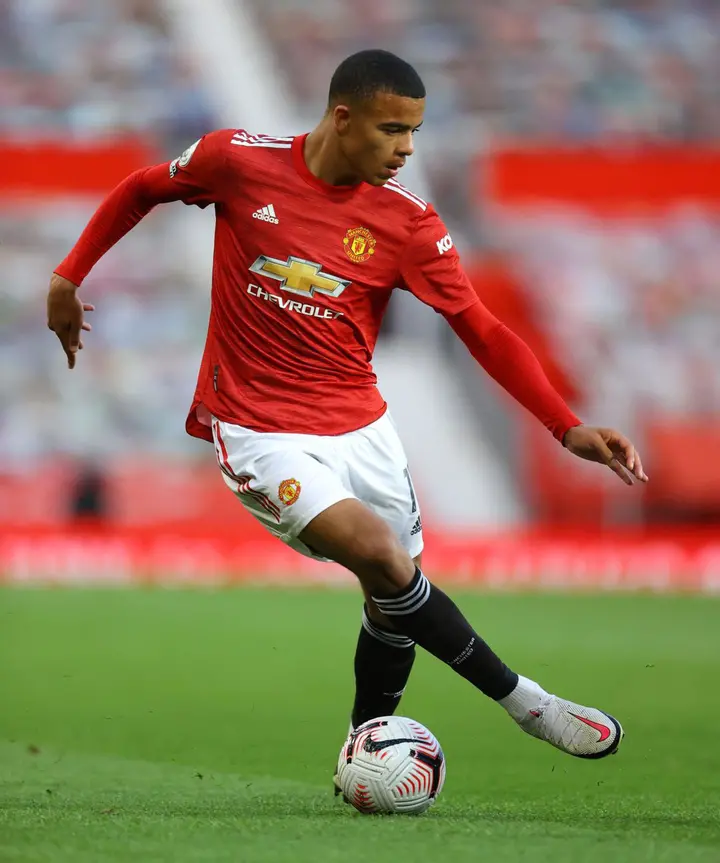 Obviously, both Bukayo Saka and Mason Greenwood are age mates and they are from the same country. Thus, that makes the comparison worthwhile. As, the Gunners young baller has shown enough reason why he's better and greater than the Red Devils baller. And, he will inevitably overtake many youngsters ahead of him in football industry, as regards his abilities and capabilities.
Here's Bukayo Saka and Mason Greenwood stats this season:-
Bukayo Saka – Arsenal/left-back 
5 Appearances
1 Goal
42% Shot Accuracy
6 Tackles
173 Passes
4 Interceptions
13 Crosses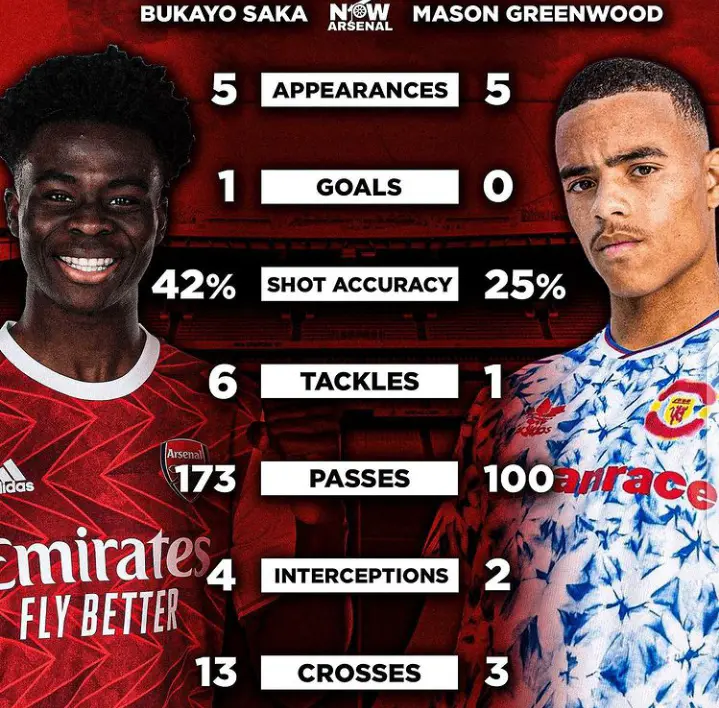 Mason Greenwood – Manchester united/winger 
5 Appearances
0 Goal
25% Shot Accuracy
1 Tackles
100 Passes
2 Interceptions
3 Crosses
Apparently, the Gunners young baller who's a left-back, is outshining the Red Devils baller who's a winger this season. Thus, there's no more reason to argue about who's the best between Bukayo Saka and Mason Greenwood. Of course, it's obvious that Greenwood hasn't reached Saka's level in football world.
Is Bukayo Saka really better than Mason Greenwood?