Never Compare Haland With Mbappe Check Their 14 Games Head-To-Head Statistic
This table below shows the head to head stats of haland and mbappe.Haland is a great and wonderful player and has come a long way in the history of football, the table below is to show you guys that haland has played 14games this season and scored up to 17 goals with 3 assist. This guy has impacted much to his club this season which made other club to be looking for him.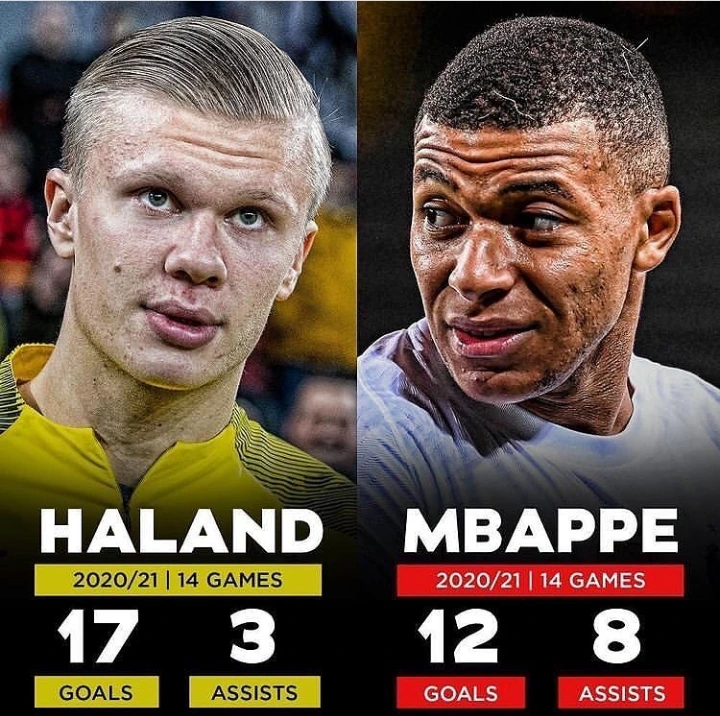 However, Looking at the table mbappe has played up to 14 games and scored up to 12 goals with 8 assist this season. This guy mbappe is a great and wonderful player who is currently playing for P.S.G, he has impacted much for the club and has also won some trophies that some of his team mates could not win
Guys what do you have to say about this two young players, to me I believe mbappe is a better player than haland.