One Spanish Club Has Been Named As The Best Club in the last 20 years at the Globe Soccer Awards
The Globe Soccer Awards have named their best football club in the last 20 years in the world of football.
The award was established in 2010 in other to recognize the best players, coaches as well as those working behind the scenes across the globe. Winners are picked at the end of each years.
Hans Dieter-Flick was given the best Coach of the year for 2020 and Bayern Munich were awarded the best team of the year 2020..
However the Spanish club who won the best club in the last 20 years across the globe as presented by Globe Soccer Awards is Real Madrid.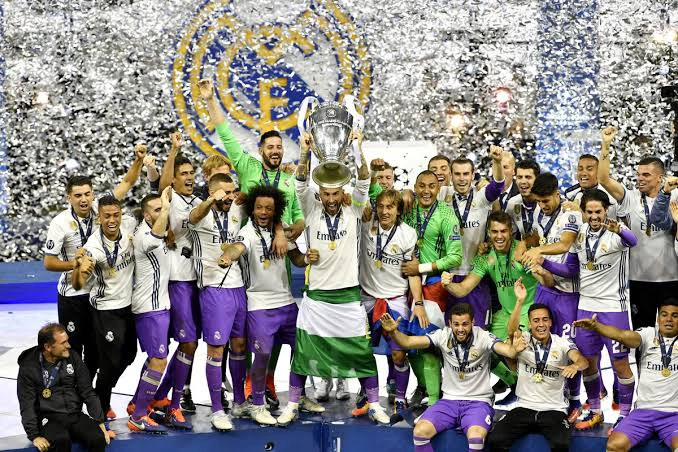 The La Liga giant have won many trophies in the last 20 years and these honours includes;
Five (5) Champions League titles
Seven (7) La Liga Titles
Two (2) Spanish Cups
Seven (7) Spanish Super Cups
Four (4) Club World Cups
One Intercontinental Cup
Four (4) Uefa Super Cups
Total trophies won in the last 20 years = 30
Congratulations to the Los Blancos.