Osigwe In, Iheanacho In, Osimhen and Okoye Out – Super Eagles Possible Lineup Against Sierra Leone #SLENGA
The Super Eagles of Nigeria will travel all the way to Serria Leone for the second leg of the 2021 AFCON qualifiers, Serria Leone hosts the Super Eagles of Nigeria at Siaka Stevens stadium, Freetown, this might be considered a tough match for the Super Eagles looking at how things went in the first leg.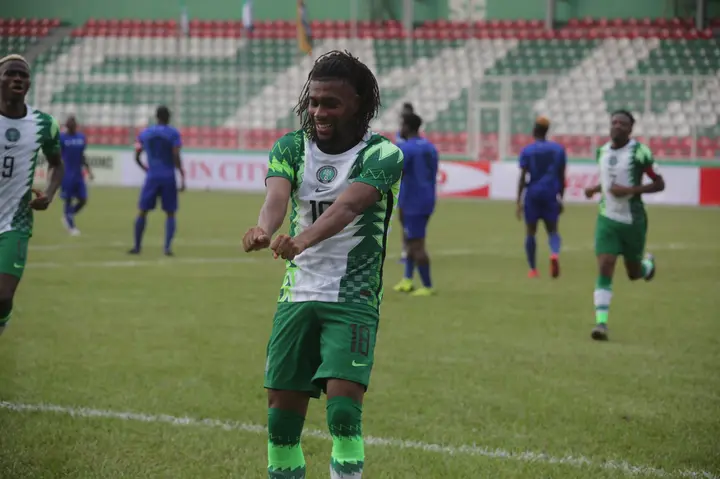 At Samuel Ogbemudia Stadium, Benin city, Nigeria played well in the first half of the match, they led by four goals, but in the end they couldn't keep up with their 4-0 lead it was not an encouraging results after all as Leone stars made a powerful comeback.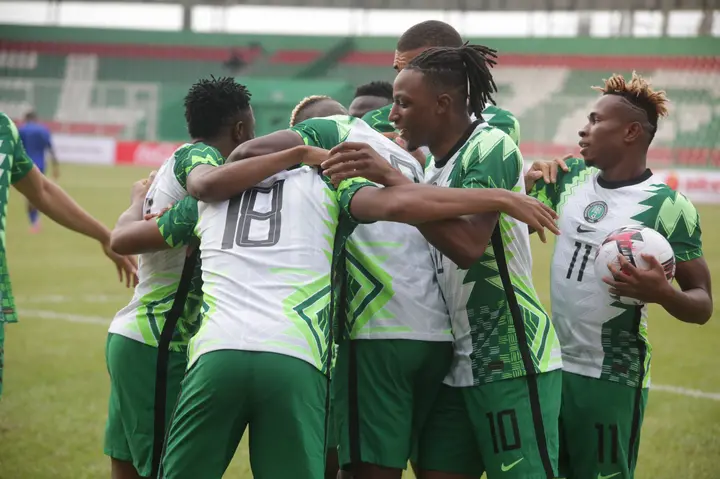 Alex iwobi was the goal opener, he scored for the Super Eagles just minutes after the match started, it was a good start for the Super Eagles as Victory Osimhen doubled the lead for the hosts few minutes later.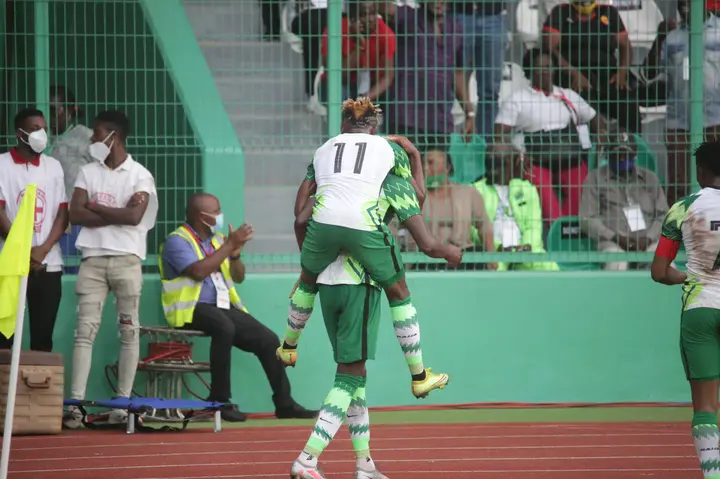 Alex iwobi scored his second goal as they kept striving harder for the win, Samuel Chukwueze scored the fourth goal as they seemed to be in the lead, but things went the other way round as Serria Leone began their comeback.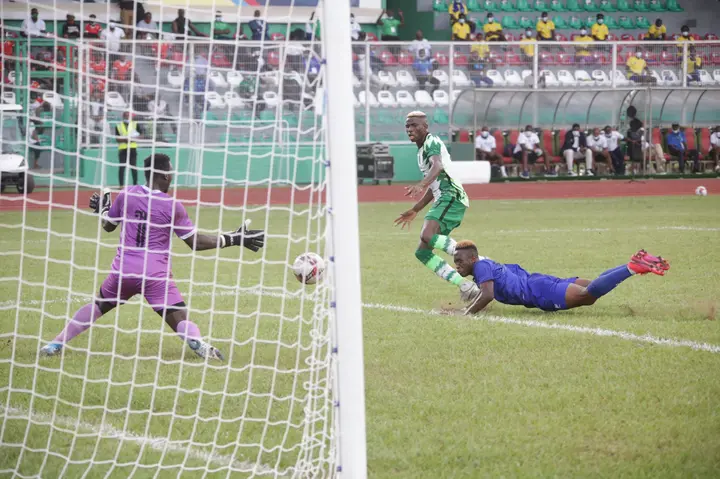 No player was to be blamed for Friday's results, Everyone played their parts well, the Manager Genort Rohr did what he thinks was best for the team, it was a draw we never expected, though it was not the first time we've seen the Super Eagles giving goals up. Here is the possible and the best way the Super Eagles could lineup against Serria Leone on Tuesday Fixture, Genort Rohr should consider using this formation.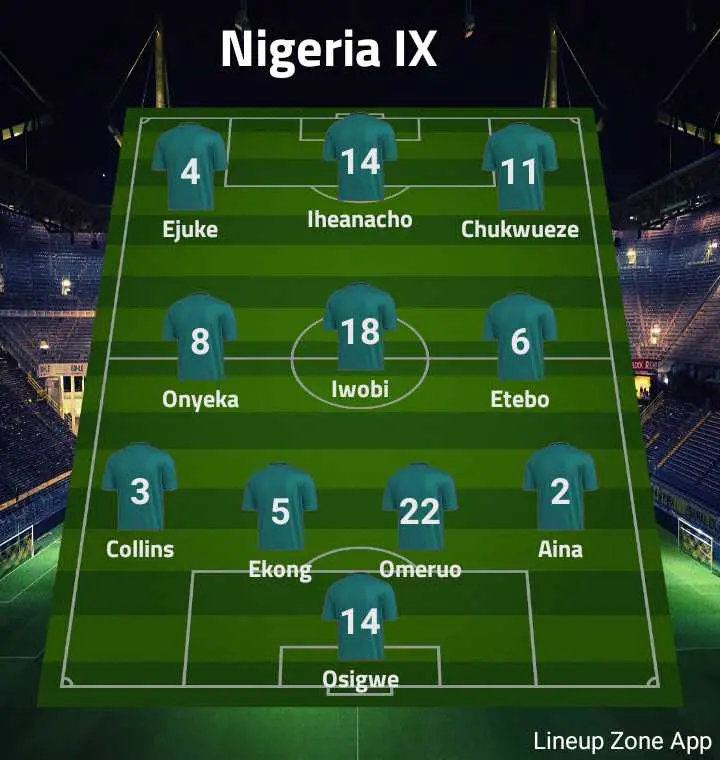 Kelechi iheanacho should lead the front line against Serria Leone, he has the experience and goal sense, though his speed and pace cannot be matched with that of Victor osimhen but he will do just fine. While is another talented young Super Eagles Player currently playing for the Russian team CSKA Moscow, he should be given a chance to prove himself in this match And change of Goalkeeper is necessary Sebastian Osigwe plays for the Swiss club FC Lugano and could be the perfect replacement for Okoye.
This is how the 2021 AFCON qualifiers Group L table looks like, as it stands Nigeria leads the table, we hope they will hold on to the top.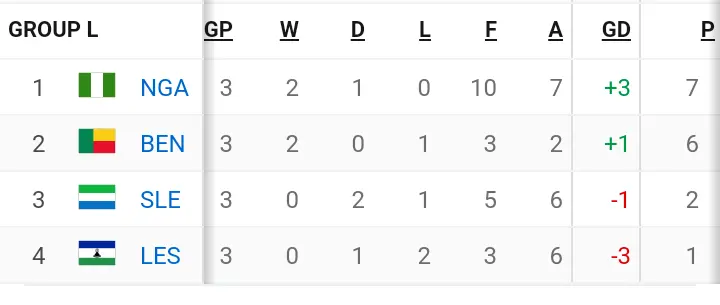 What can you say of this predicted Lineup? Do well to drop all your comments below.