Patrice Evra explains the 'big key' for Chelsea to win the Premier League this season
Chelsea are looking to win their first Premier League title since the 2016/17 season.
Chelsea defender Thiago Silva is the key player who can lead Frank Lampard's side to Premier League title glory this season, according to Manchester United legend Patrice Evra. Silva joined Chelsea on a free transfer in the summer following the expiry of his contract at Paris Saint-Germain. He left PSG having won 18 major honours in an eight-year spell with the French club.
Silva has made an immediate impact to a previously leaky Chelsea defence, having kept six clean sheets in his eight appearances in all competitions.
The 36-year-old has formed a strong partnership alongside Kurt Zouma.
And Evra thinks he will be vital for Chelsea to have any chance of winning their first title since 2017.
"Chelsea are back in the game," Evra said on Sky Sports.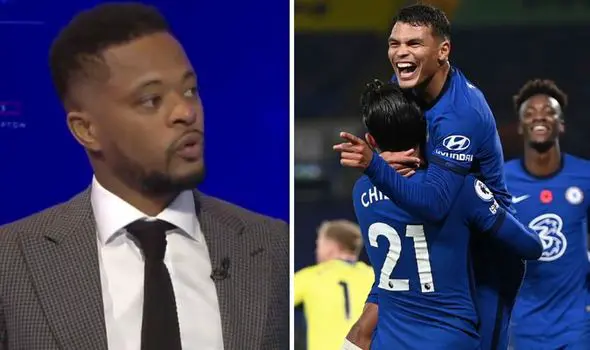 Chelsea news: Patrice Evra says Thiago Silva is key to the Blues' Premier League title hopes (Image: GETTY/SKY SPORTS)
"I remember that bad game against Manchester United, it was a really boring game.
"But they kept the clean sheet and now they start winning, scoring goals, winning games.
"Thiago Silva will be the big key for their defence."
Liverpool ran away with last season's title but it looks as if the race for top spot will be much tighter this term.
Tottenham went top with their win over Manchester City on Sunday, and Leicester and Liverpool are pushing along with Chelsea.
And Evra cannot call which way it is going to go.
"It's really weird. To be fair, playing without fans I think makes a big difference," he added.
"Tottenham, they're going to be a good challenger. My only worry is about the bench when they lose key players like Harry Kane, Son [Heung-min].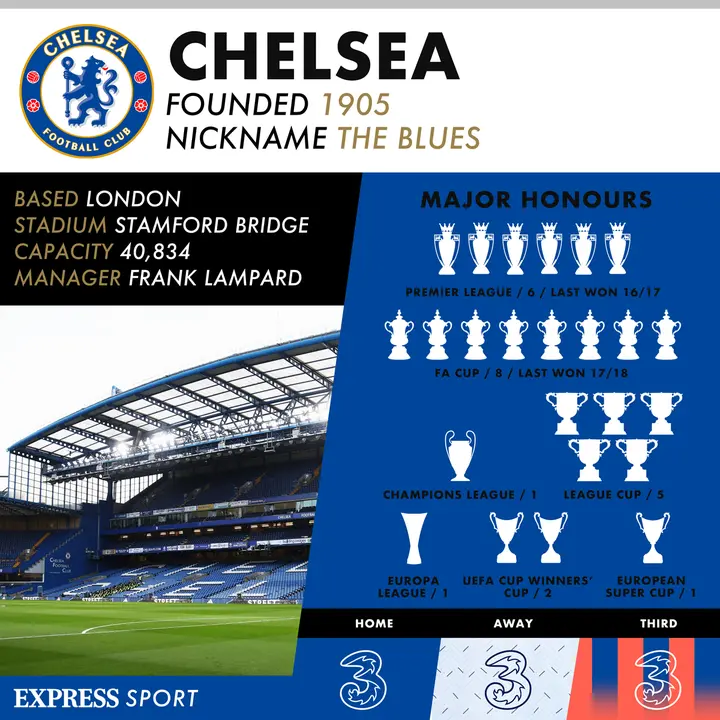 Chelsea news: The Blues last won the Premier League in 2017 (Image: EXPRESS)
"Leicester are playing good football as well. We don't know who is going to win the league this year because sometimes you watch games, they look like training sessions, sometimes they are like big games. So it's going to be really difficult.
"So I don't know, it's difficult this year to say who is going to win the league.
"And of course Liverpool [can] but it's really hard for me to say that, even if I have so much respect for them."
Chelsea briefly went top of the table on Saturday following their 2-0 win over Newcastle United at St James' Park.
But Lampard insisted his players must remain focused on the task in hand.
"It's pleasing, but I'm not gonna be excited about being top of the table for five minutes," Lampard told BT Sport.
"I think it's time to stay humble and know that it's a long, long race."