Photos of Messi, Ronaldo, Werner, Salah and others favorite footballers celebrating Christmas with their family
Christmas is here everyone, the season of joy and laughter where the world put behind all it's problems and celebrate the nativity of Jesus Christ.
Since this festive season is not restricted to one continent or one country, it is a celebration that is commemorated around the globe which also means that the football world is also very much involved in the Christmas celebration.
Having said that, we'll be taking a look at how some of our favorite footballers celebrated Christmas with their families… Stay tuned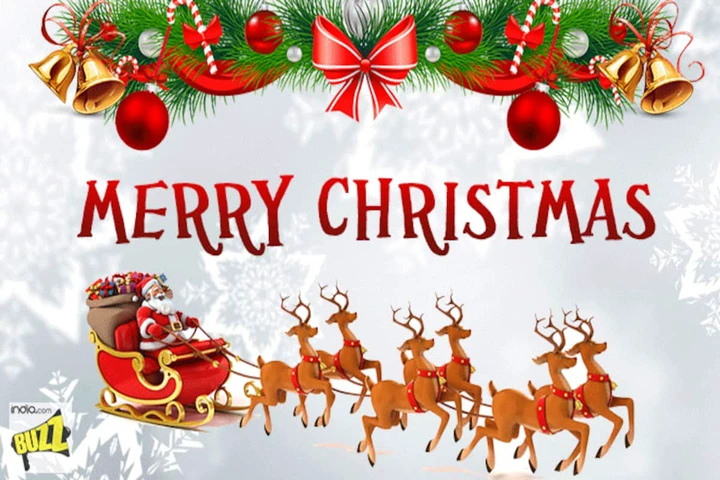 Cristiano Ronaldo
Not a single festive season goes by without Cristiano Ronaldo putting a picture of himself and his family celebrating Christmas on social media, and so this year wouldn't be different as the Portuguese shared lovely pictures of how his family celebrated Christmas.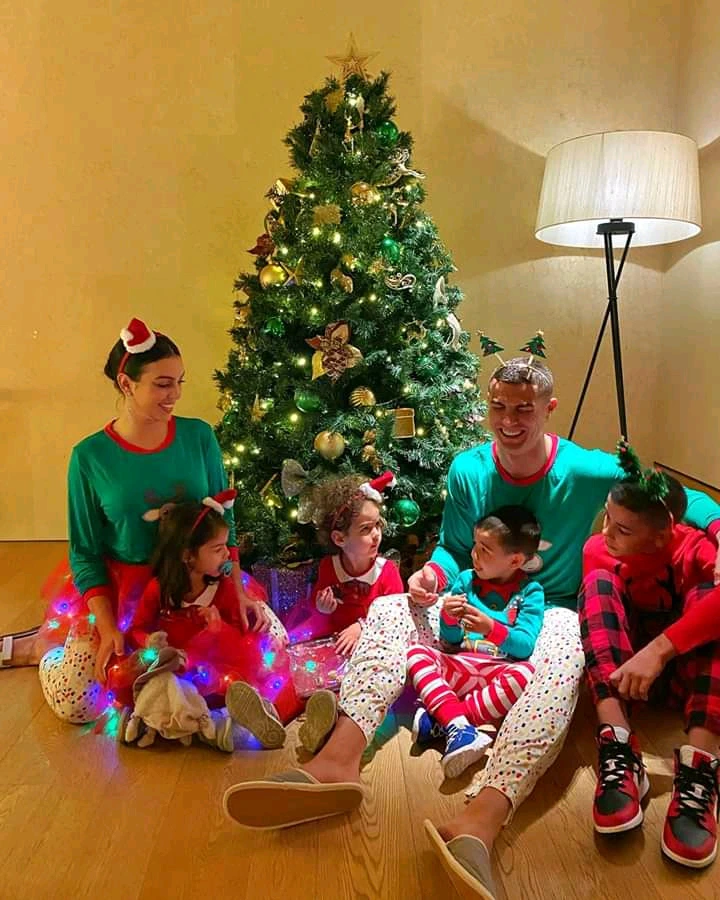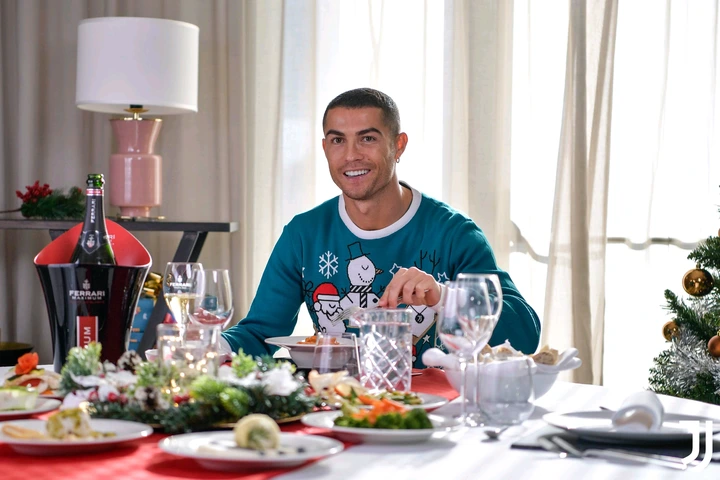 Kylian Mbappe
Future ballon d'or winner and talented attacker Kylian Mbappe also posed for a Christmas photo with his mother.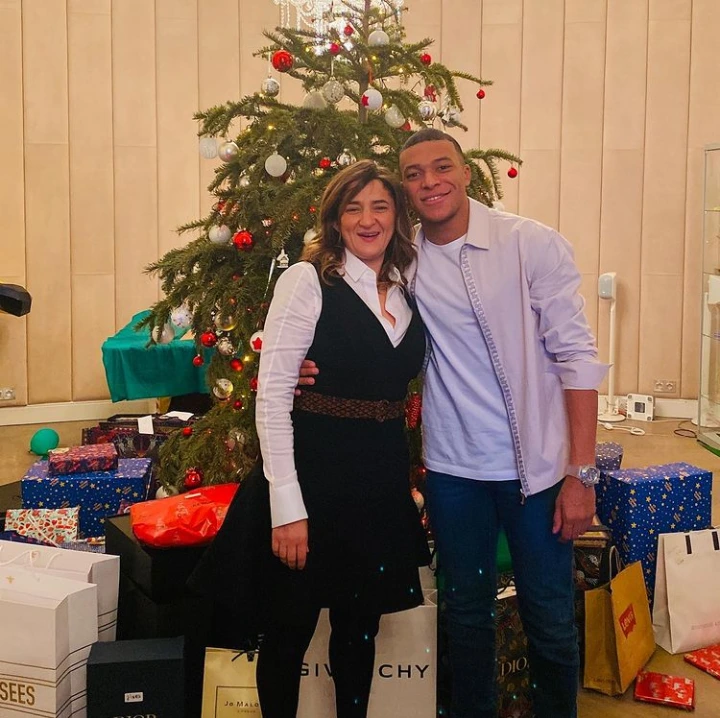 Cesc Fabregas
Ex-Chelsea midfielder Cesc Fabregas and his family celebrating Christmas in a lovely snapshot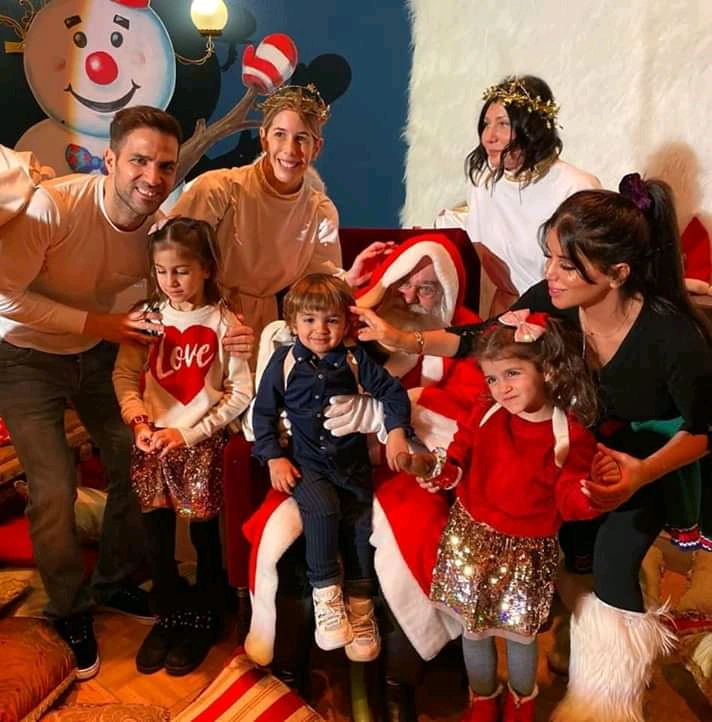 Mohammed Salah
Mohammed Salah is well known to be a devout Muslim so it is commendable to see the Egyptian also joining in the Christmas celebration.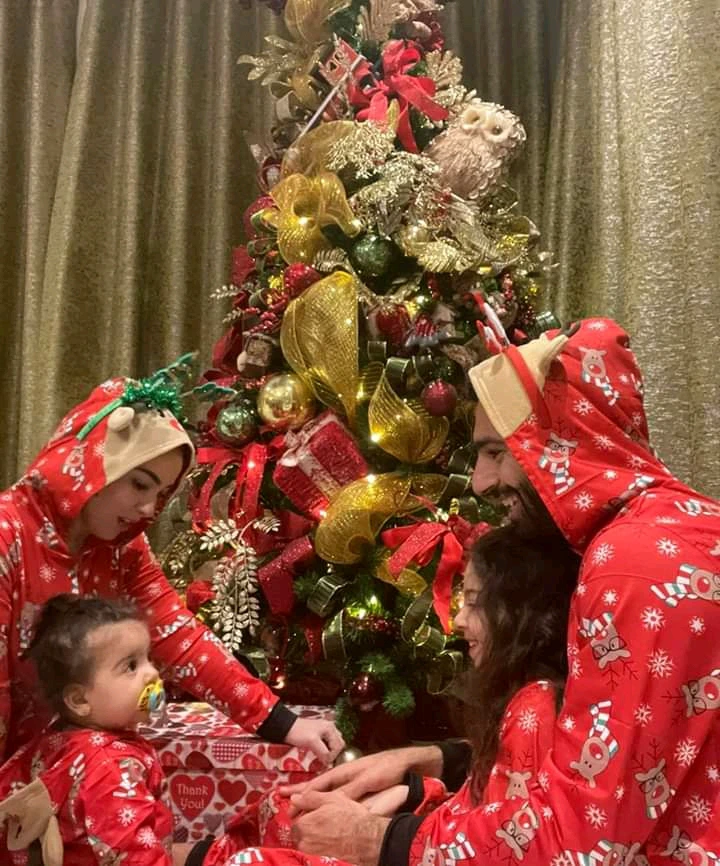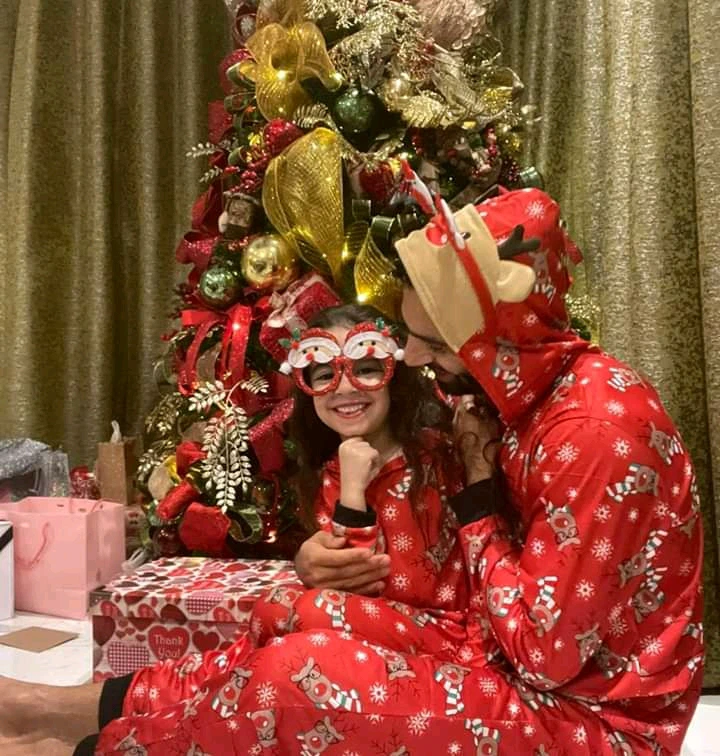 Lionel Messi
Six time ballon d'or winner Lionel Messi who is also a catholic shared photos of himself and his family in the Christmas spirits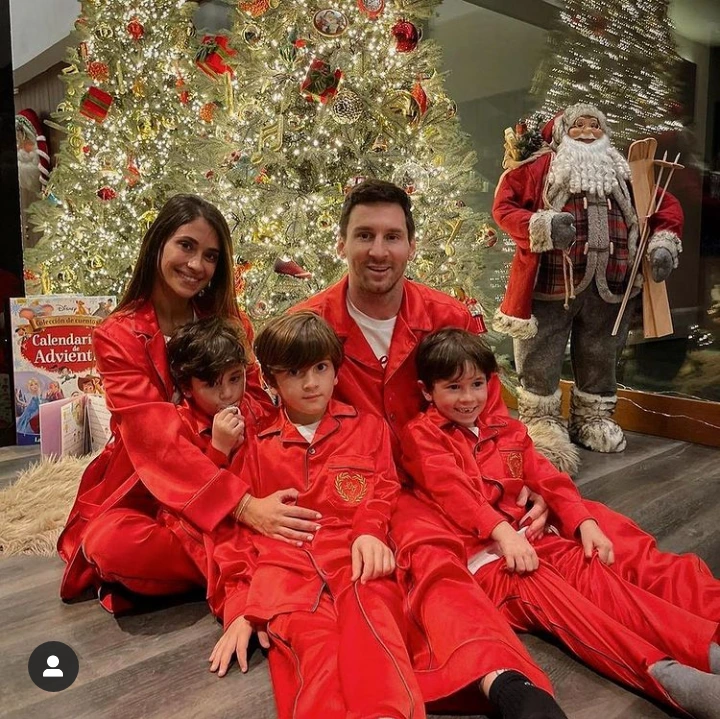 Fred
Manchester united midfielder Fred and his family celebrating Christmas.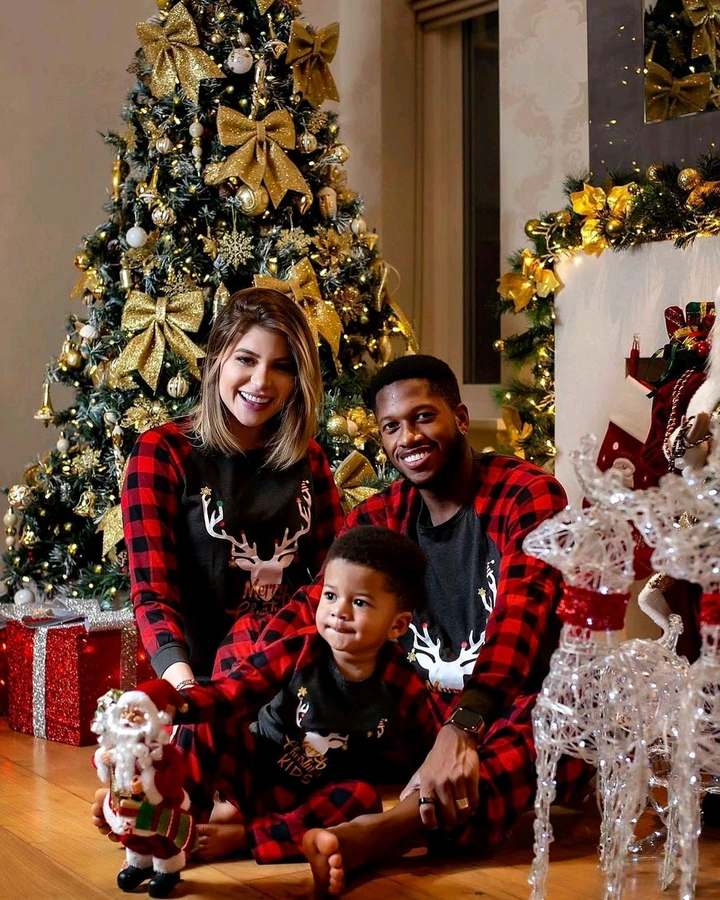 Kai Havertz
Despite a relatively poor start to life at Stamford bridge, Chelsea record signing Kai Havertz has also joined in wishing the world a joyful Christmas season.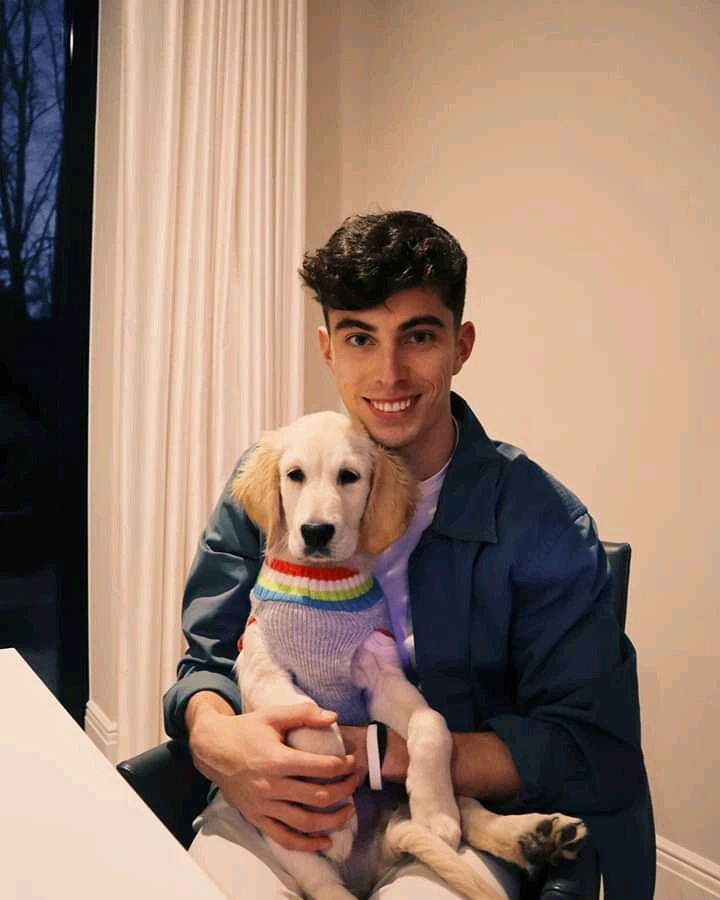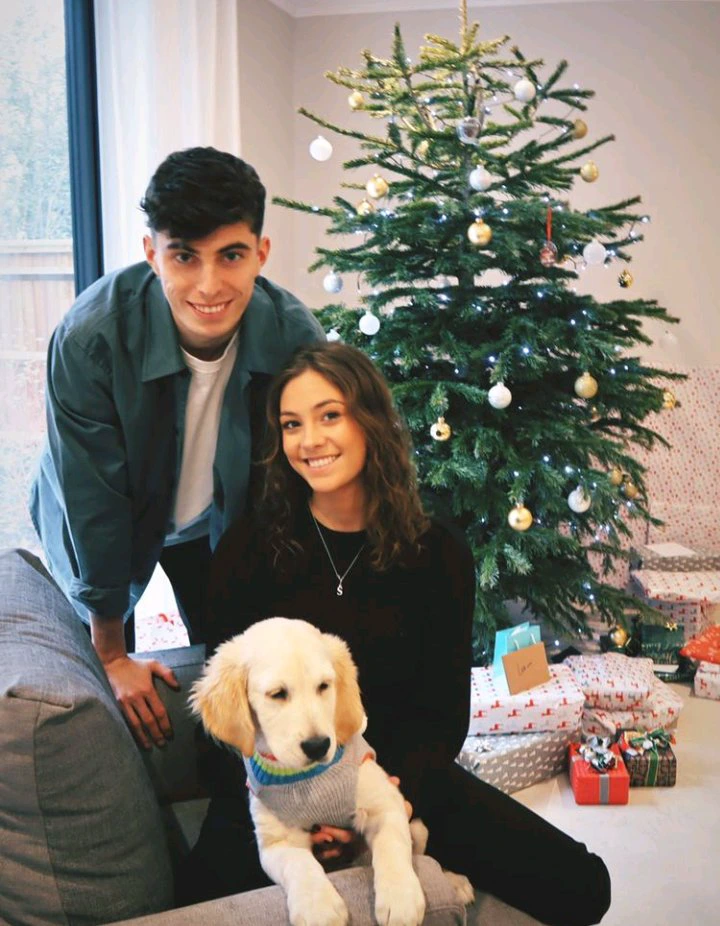 Donny Van de beek
Man united summer signing Donny Van de beek also joined in the Christmas celebration as he shared pictures of himself and his girlfriend.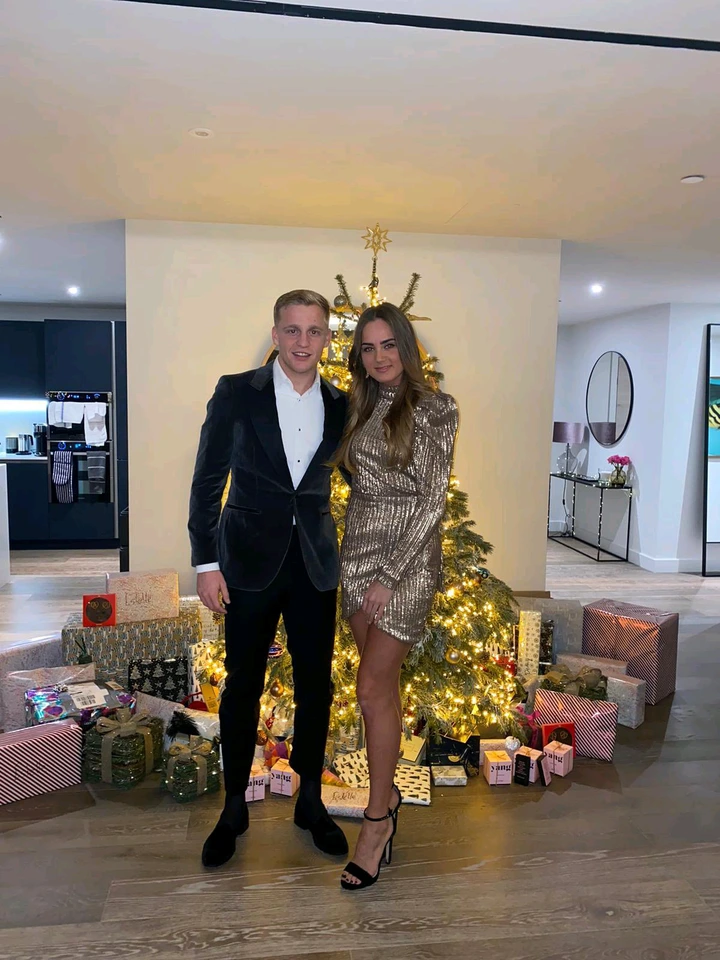 Timo Werner
Chelsea striker Timo Werner was also in a bullish mood as he posed for pictures of himself and a mysterious lady(might be his sister or his girlfriend) who knows?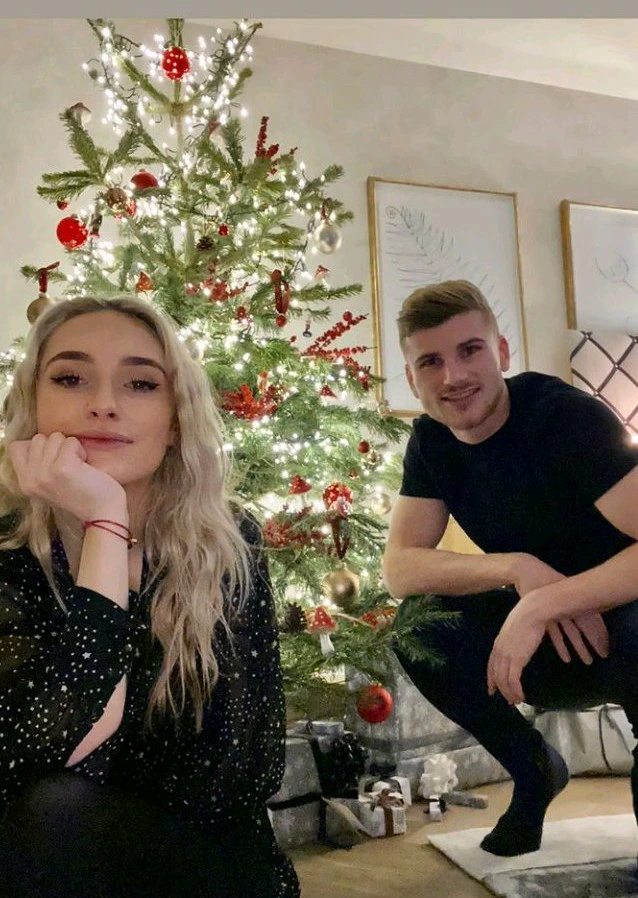 Diogo Dalot
Ac Milan rightback Diogo Dalot also shared pictures of himself, his girlfriend and his dog.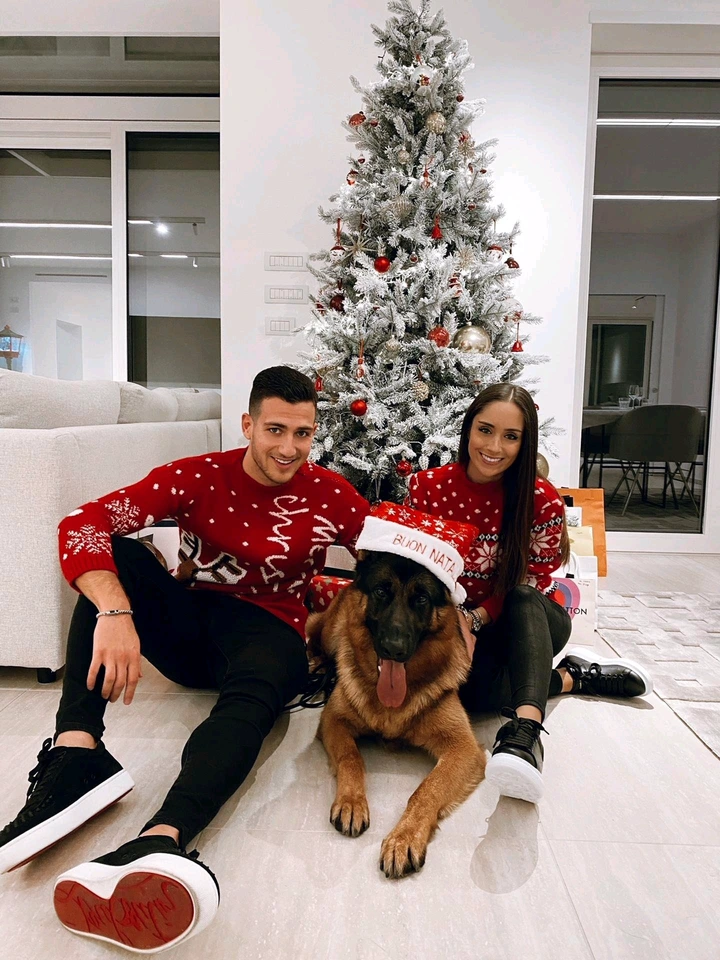 Liverpool fc
Despite so many other football leagues going on a mid-season break, action in the English Premier league is very much alive and Liverpool football club shared photos of some of their superstars in training as they all donned a Santa hat.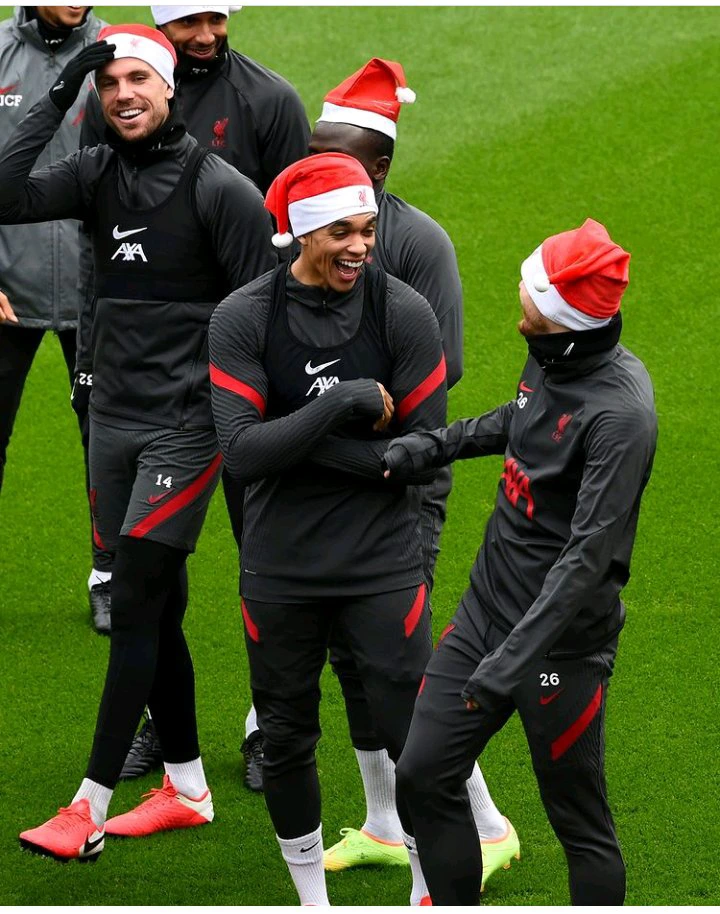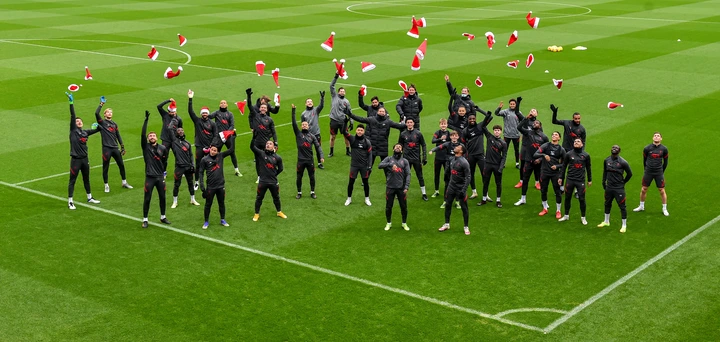 Manchester united FC
Manchester united are in good run of form at the moment and they didn't fail to show it as they shared photos of some of old trafford being decorated.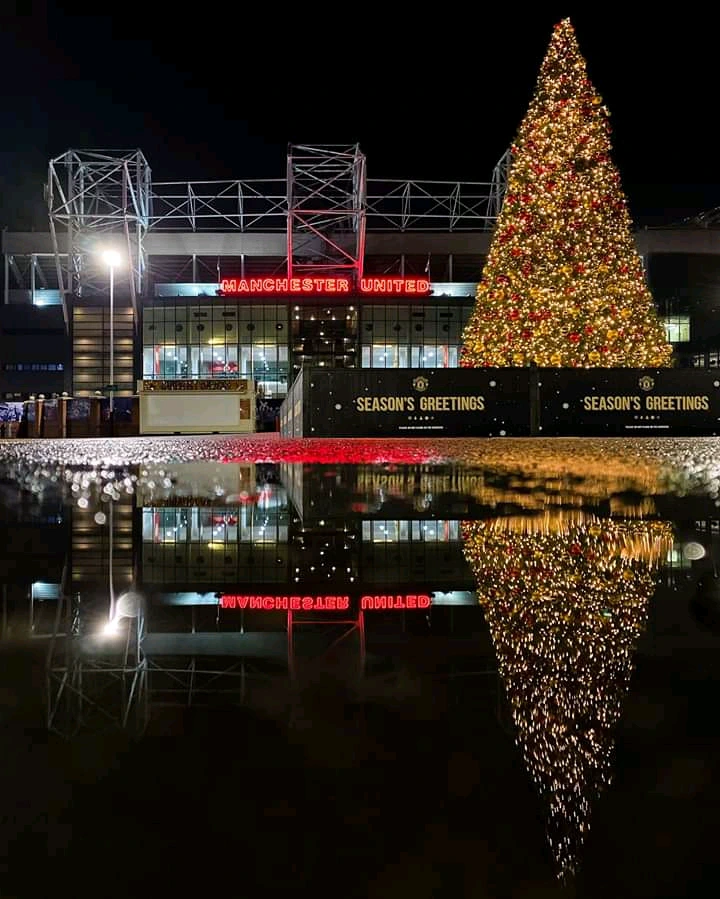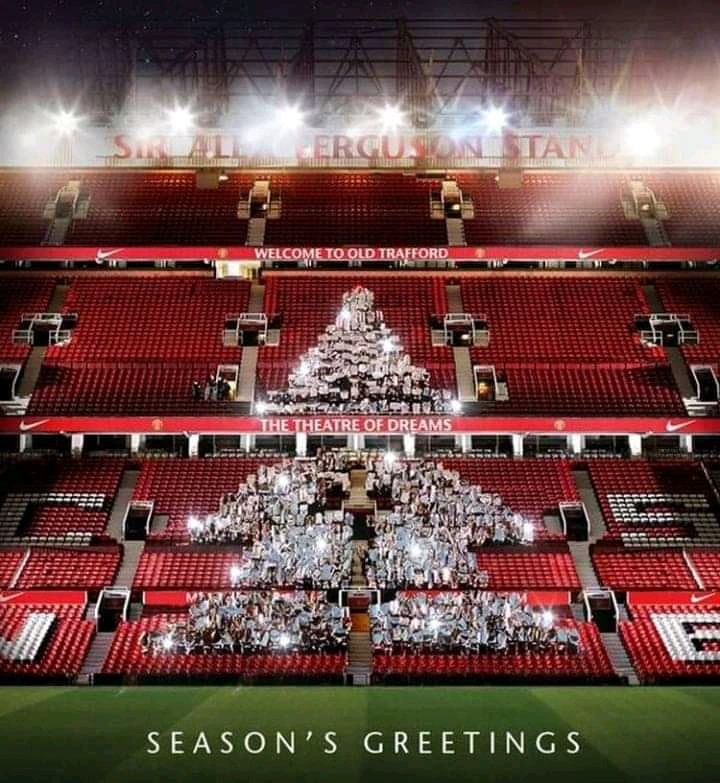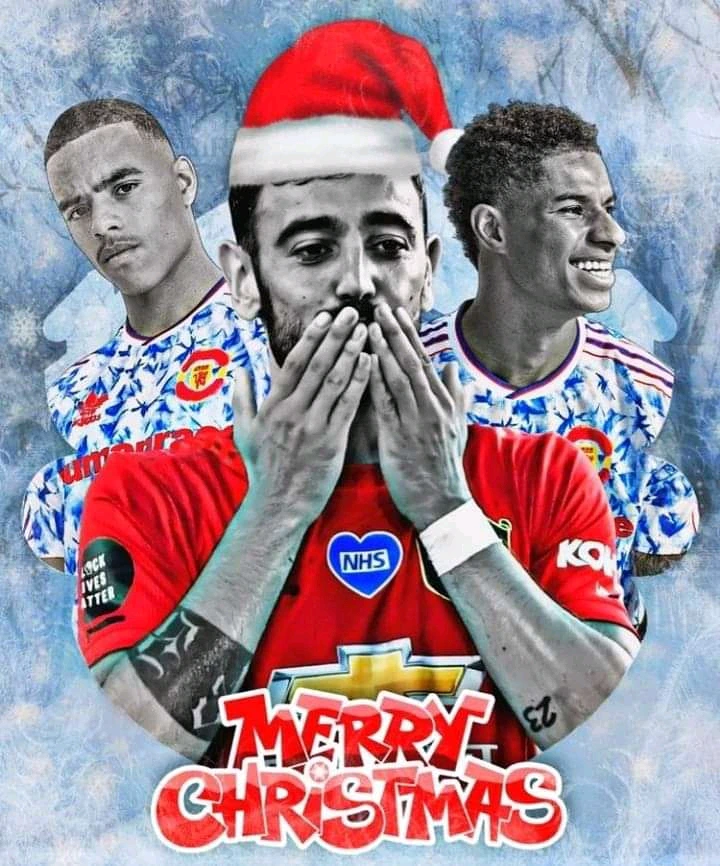 Alvaro Morata
Alvaro Morata enjoying Christmas with his beautiful wife and children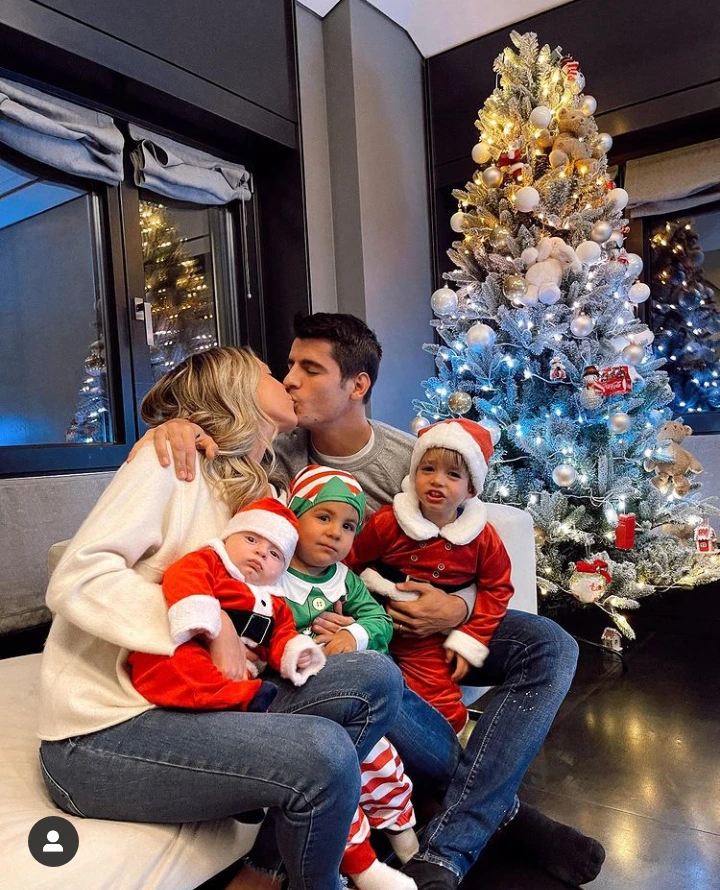 Facundo Pellistri
Wow! Manchester united didn't tell us Facundo Pellistri has such beautiful sisters ???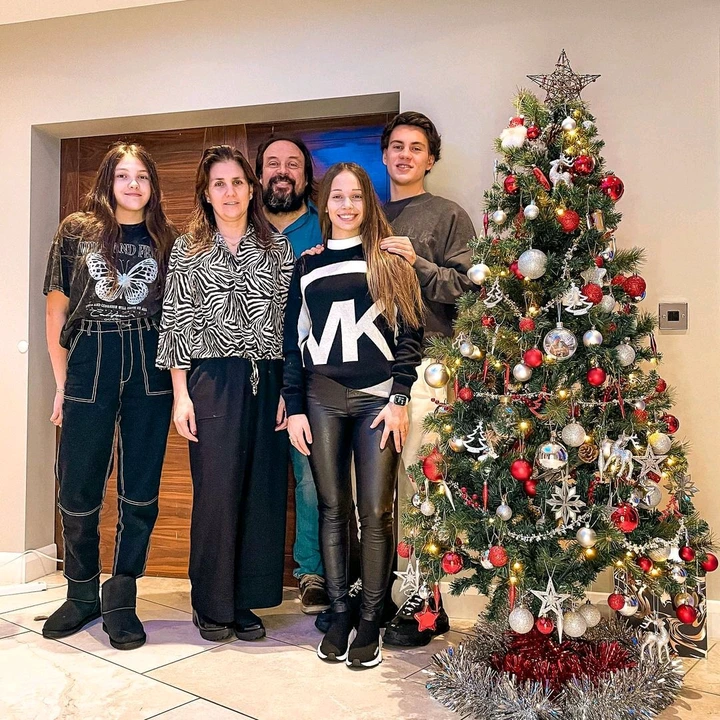 Thiago Alcantara
Injuries have so far ravaged the season of one of the most renowned midfielders in the world in the person of Thiago Alcantara, but those injuries wouldn't restrict the Spaniard from sharing a lovely photo of his family celebrating the yelutide season.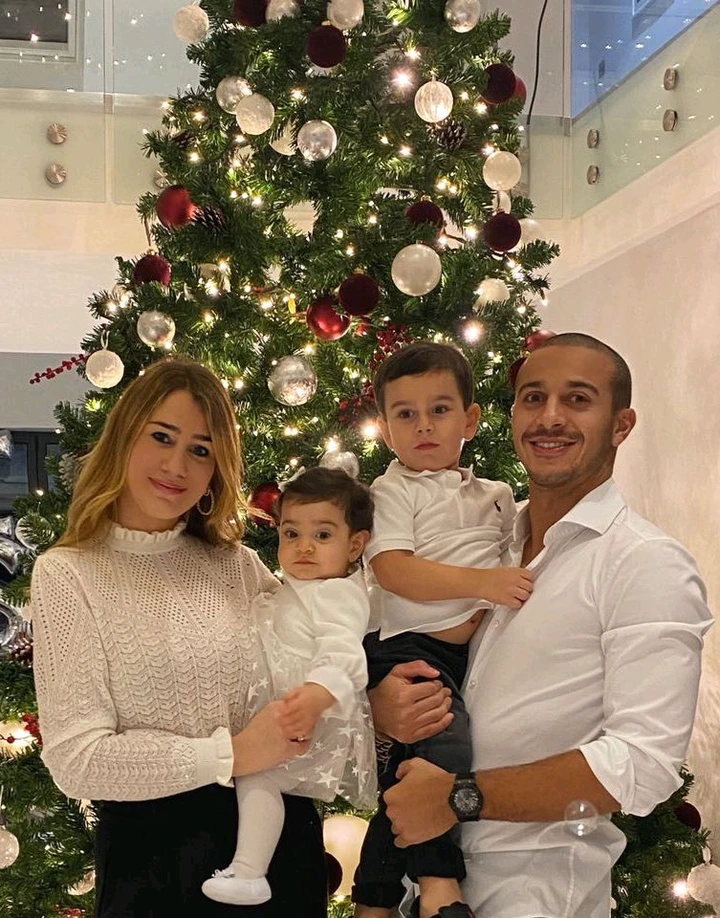 Philipe Coutinho
Barcelona superstar Phillipe Coutinho and his lovely family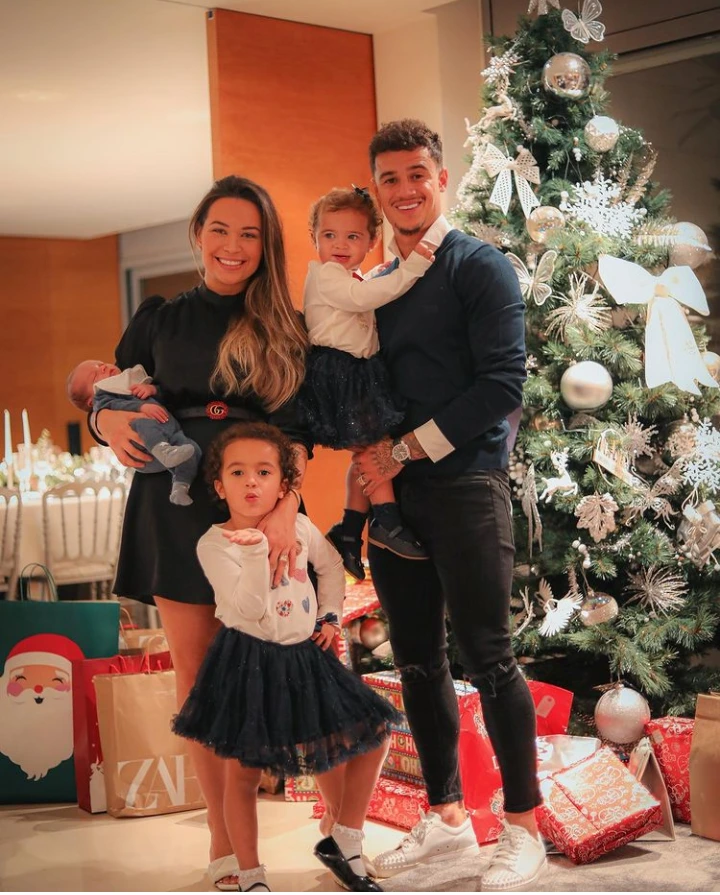 Angel DiMaria
Ex-Manchester united winger Angel DiMaria shared pictures of himself, his wife and his children.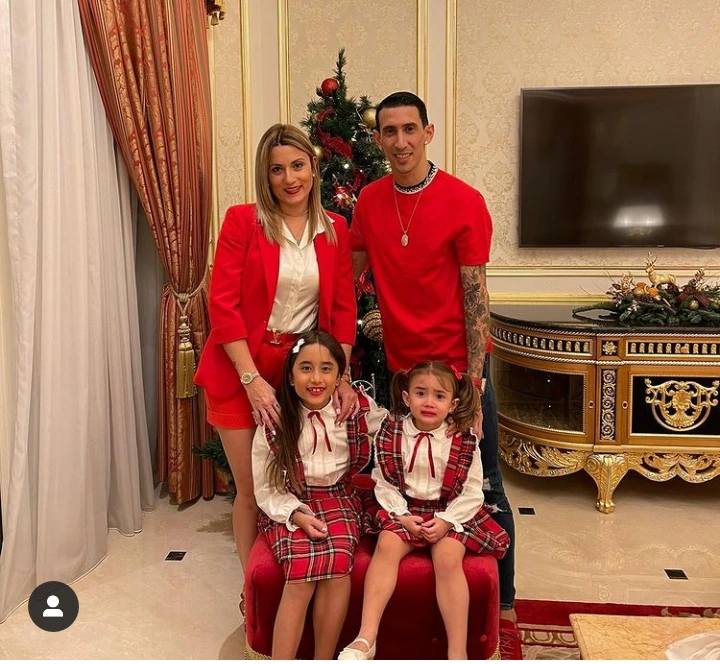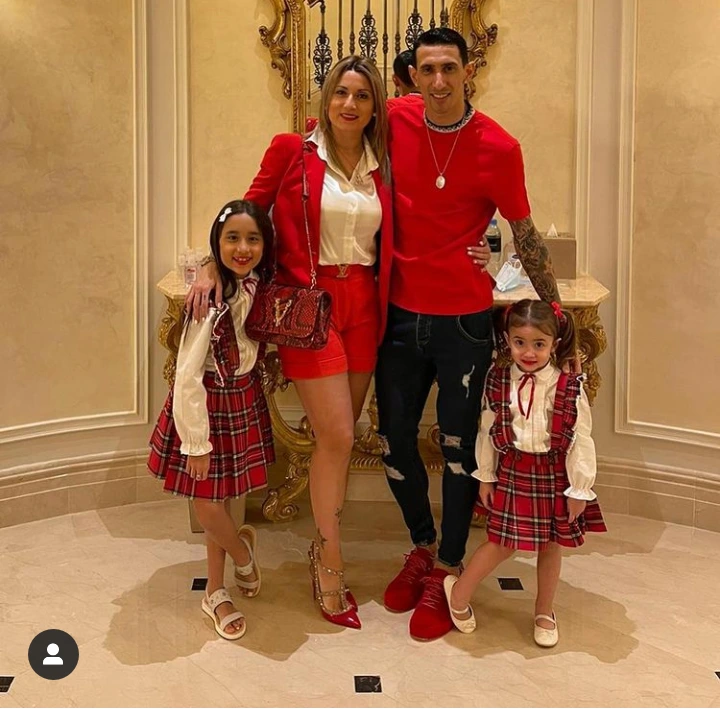 Luis Suarez
Atletico Madrid striker Luis Suarez shared one of the most beautiful photos of the festive season.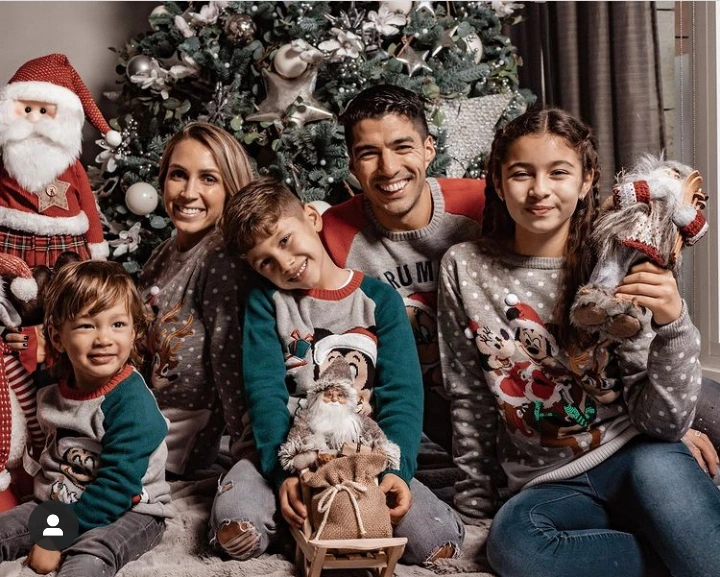 Willian Borges
Despite not going through the best of times with his club Arsenal, Willian put his on field problems aside as he posed for the camera alongside his family.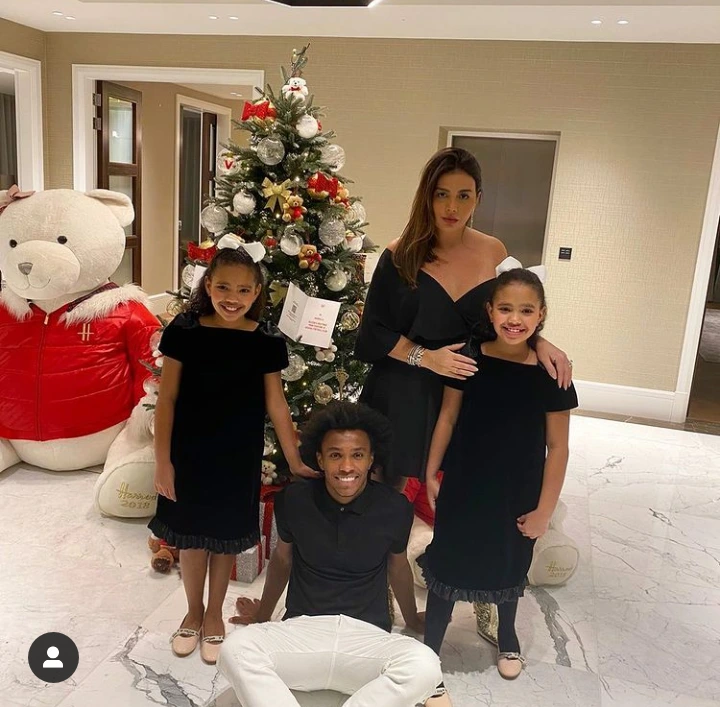 Bruno Fernandes
2020 was indeed a spectacular year for Manchester united midfielder Bruno Fernandes who showed how grateful he was by posting a nice photo of his family on Social media.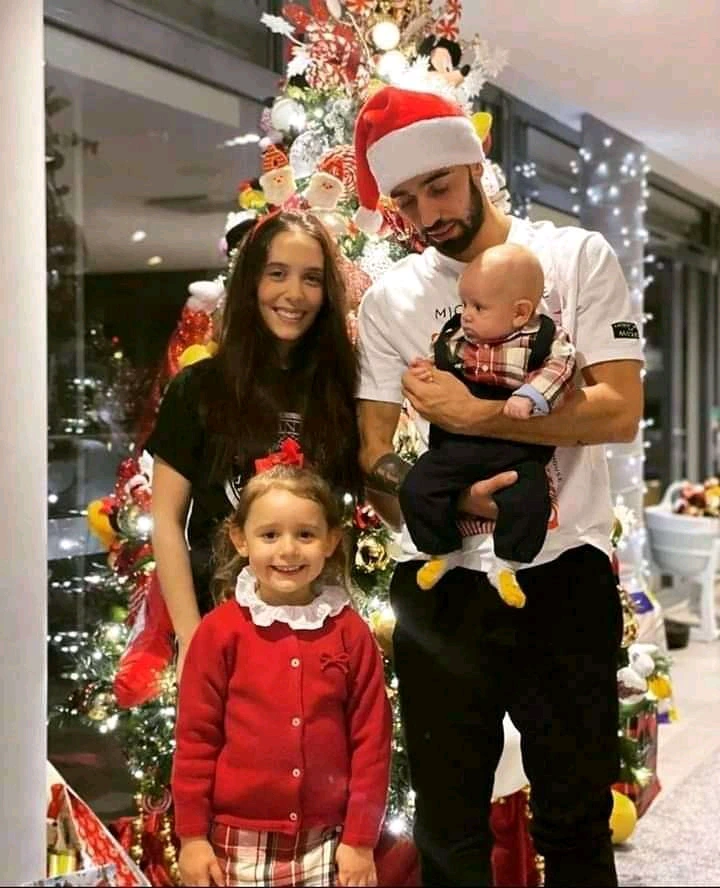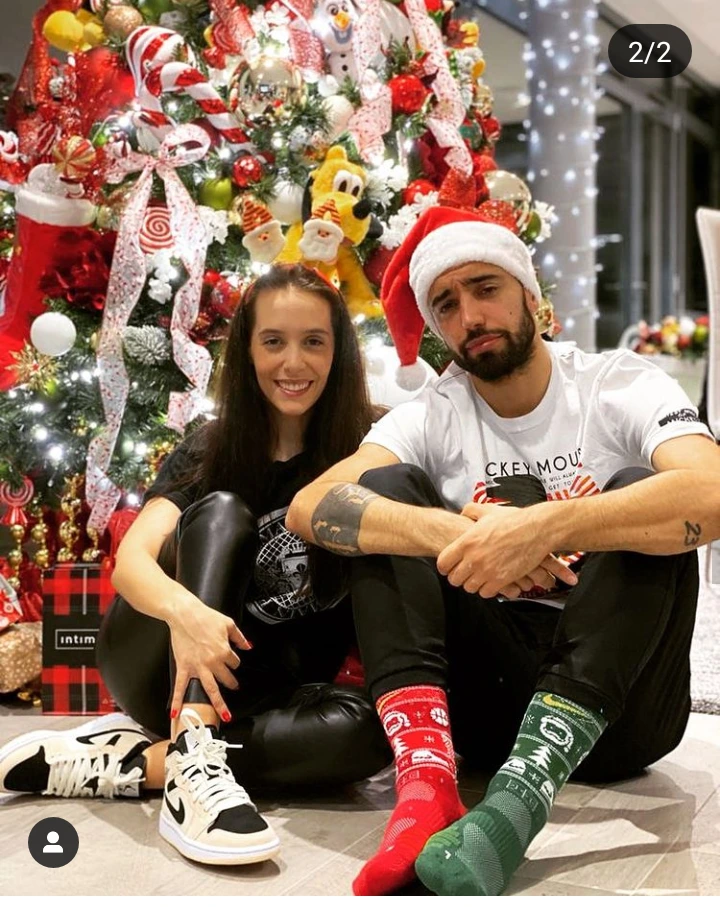 Ansu Fati
Young promising footballer Ansu Fati also shared a photo of his family in the Christmas spirits.
Ivan Rakitic
Ivan Rakitic and Family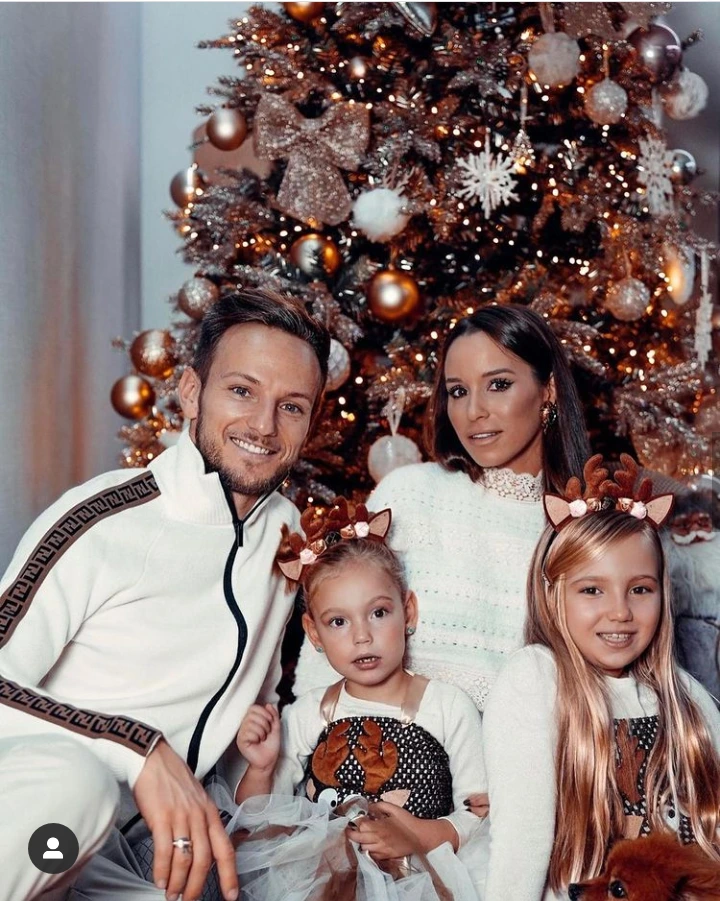 Casemiro
Brazilian and Real Madrid superstar posed for photos alongside his wife and his daughter.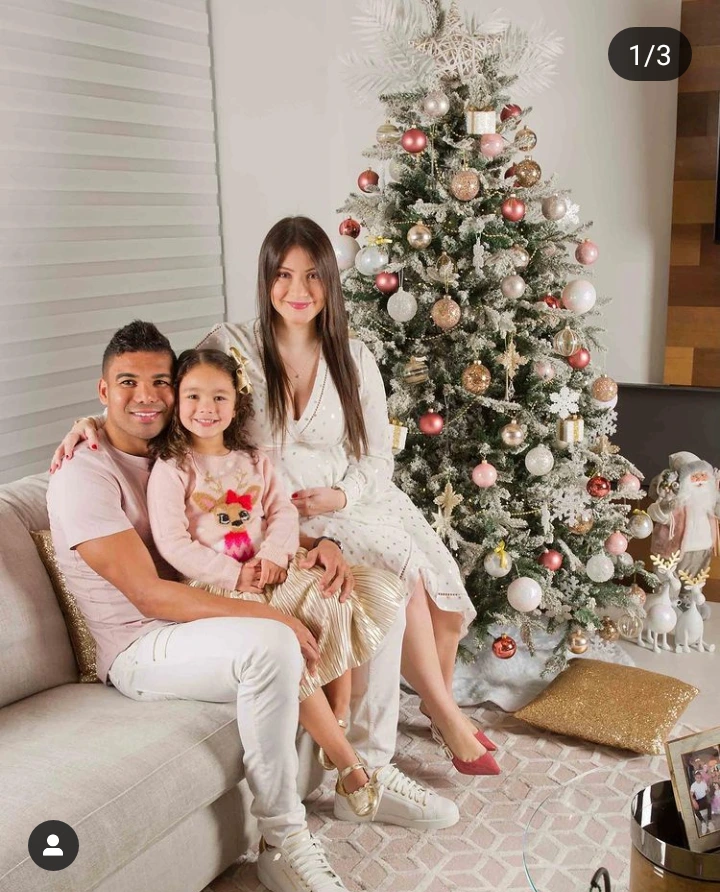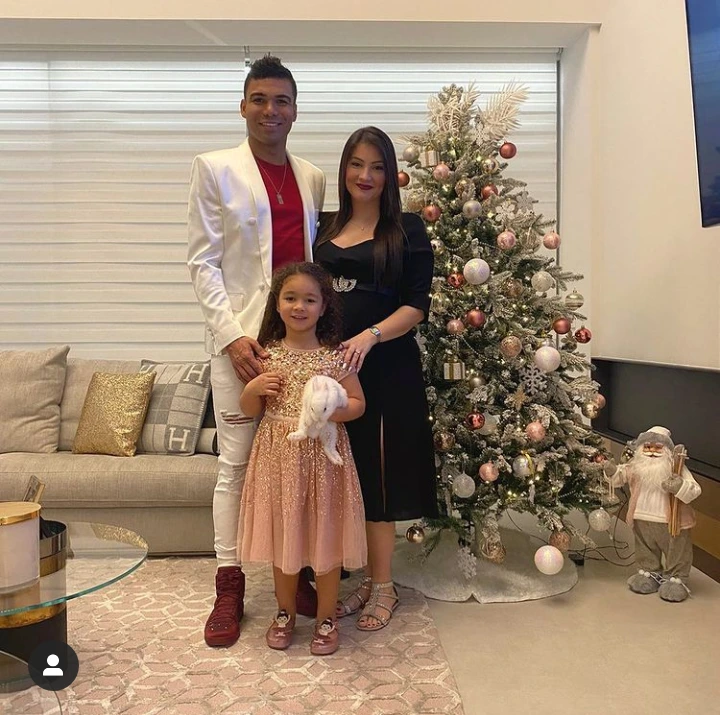 Kevin De bruyne
Kevin De bruyne and family also wished the football world a merry Christmas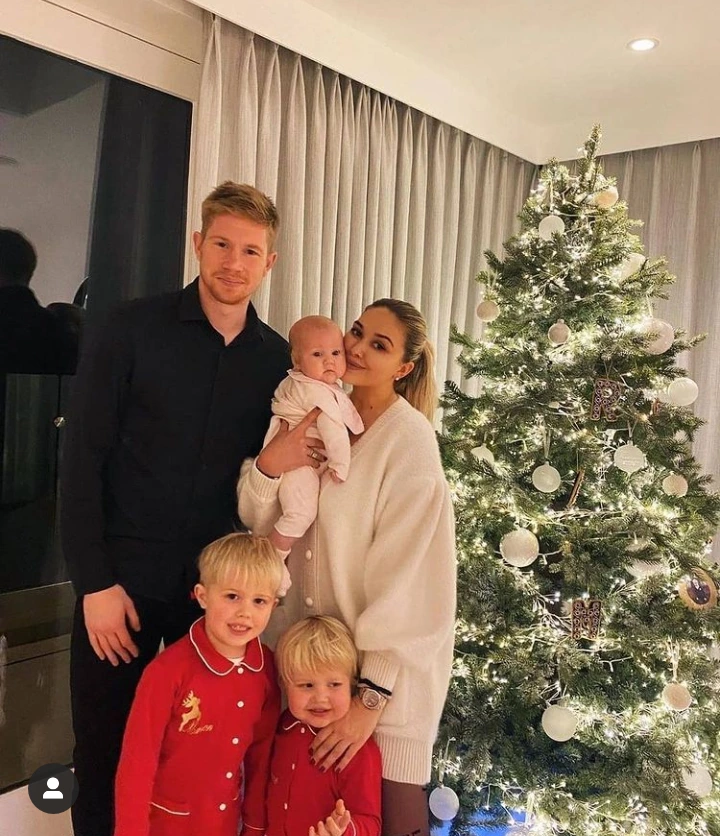 Isco Alcaron
Isco Alcaron and his family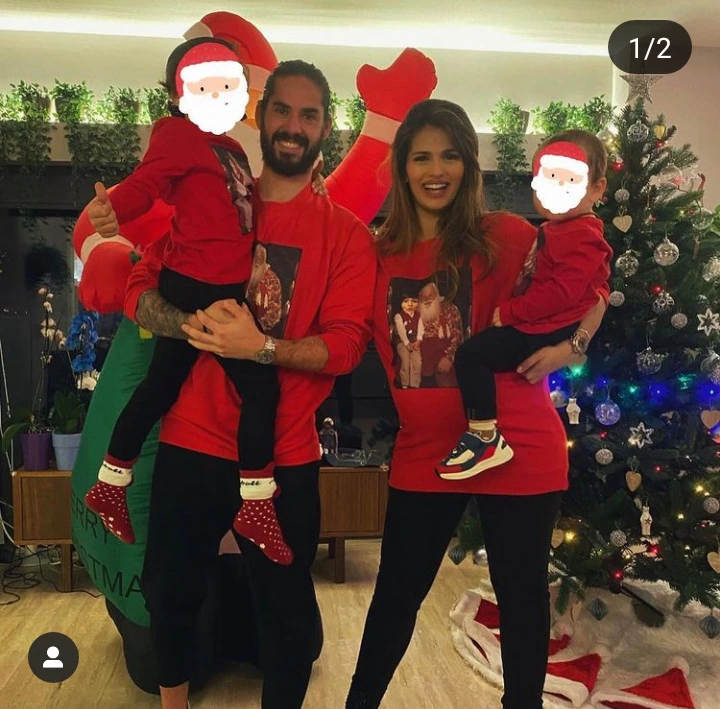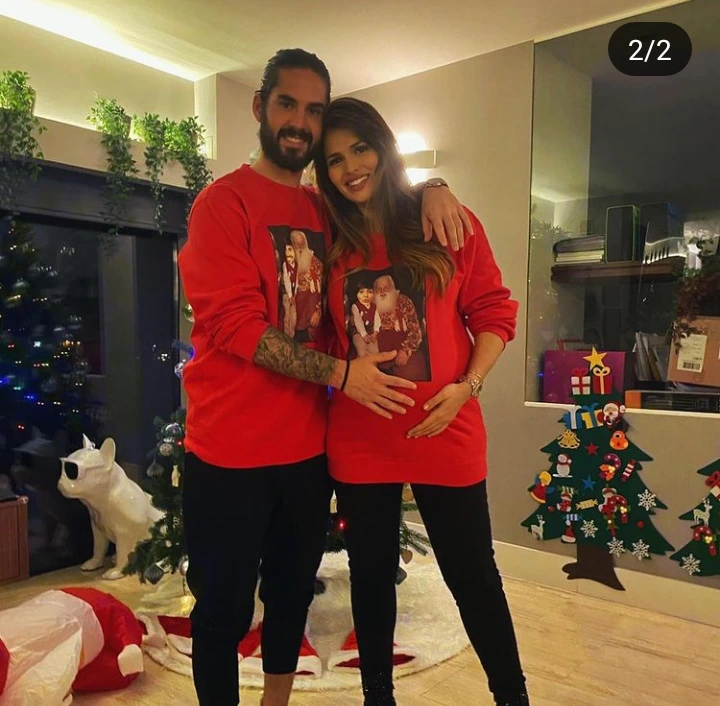 Ederson Moraes
Manchester city goalkeeper and reigning goalkeeper of the year in the English Premier league shared a lovely photo of his family.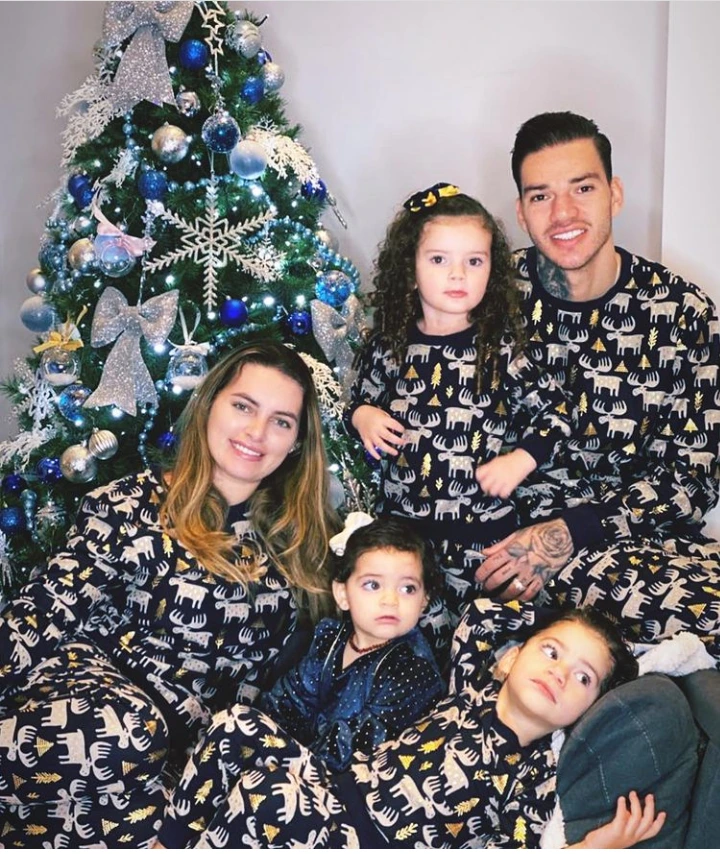 Sergio Aguero
Sergio Aguero and his family celebrating Christmas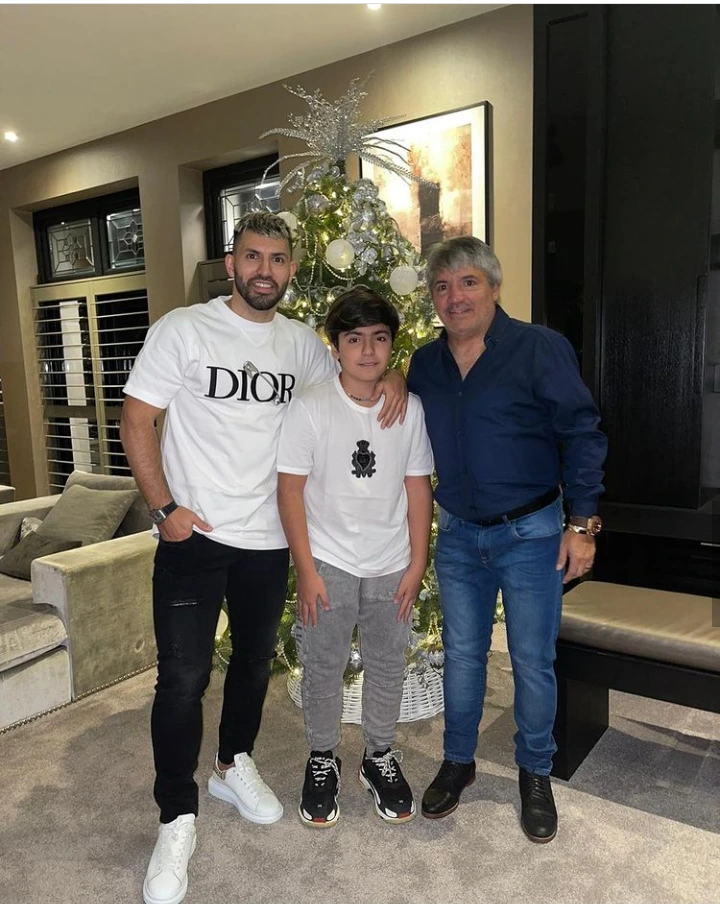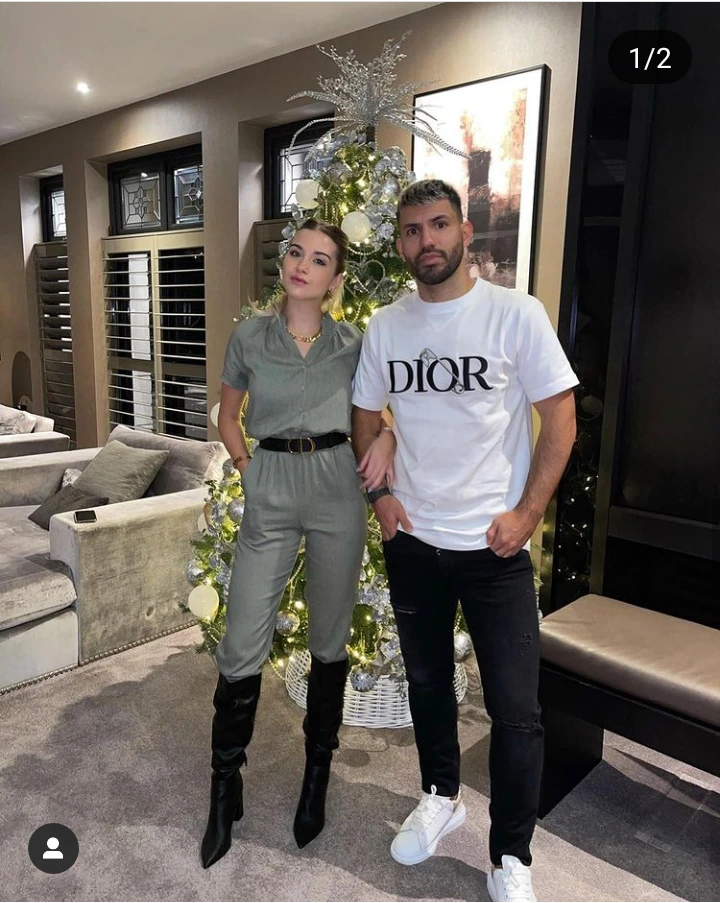 Neymar jnr
Brazilian winger Neymar and his family celebrating Christmas with a one of a kind photo.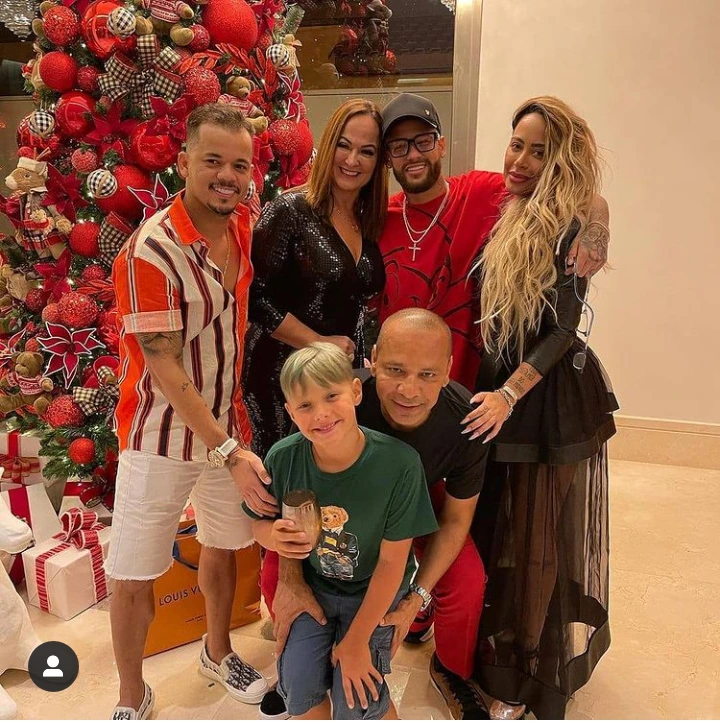 Alex Telles
Alex Telles and family celebrating their first Christmas in England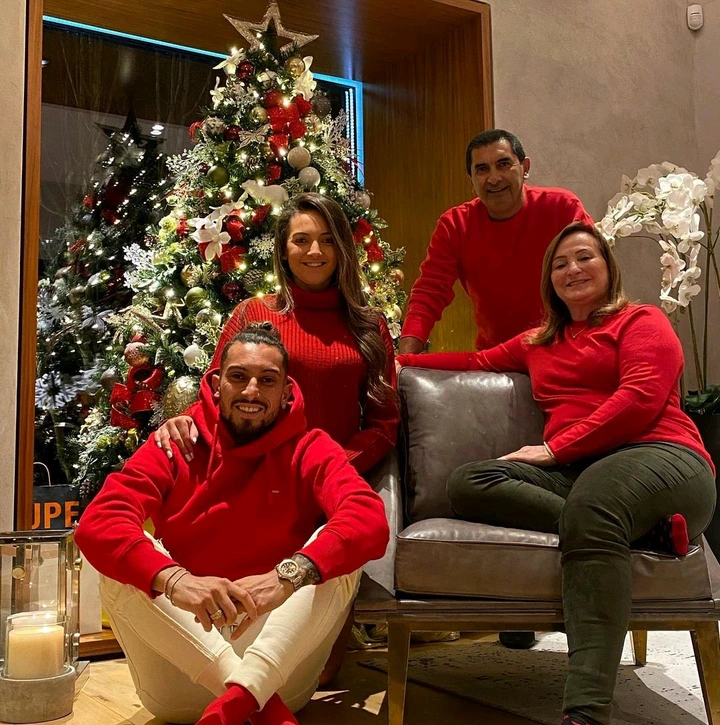 Bayern munich
After having one of the most successful years in their history, it'll almost be an offense if Bayern Munich didn't wish Barcelona and Chelsea fans a Merry Christmas?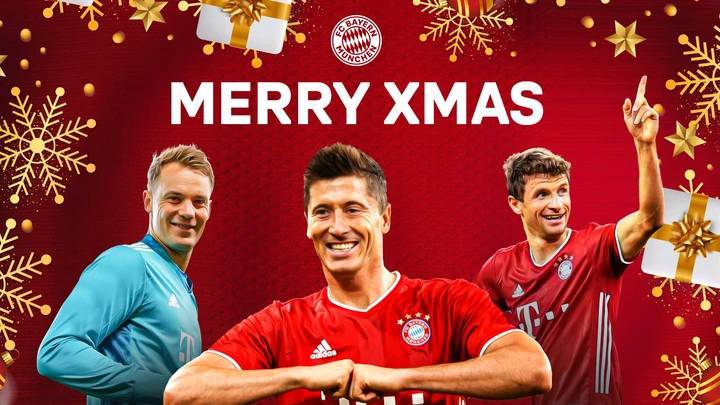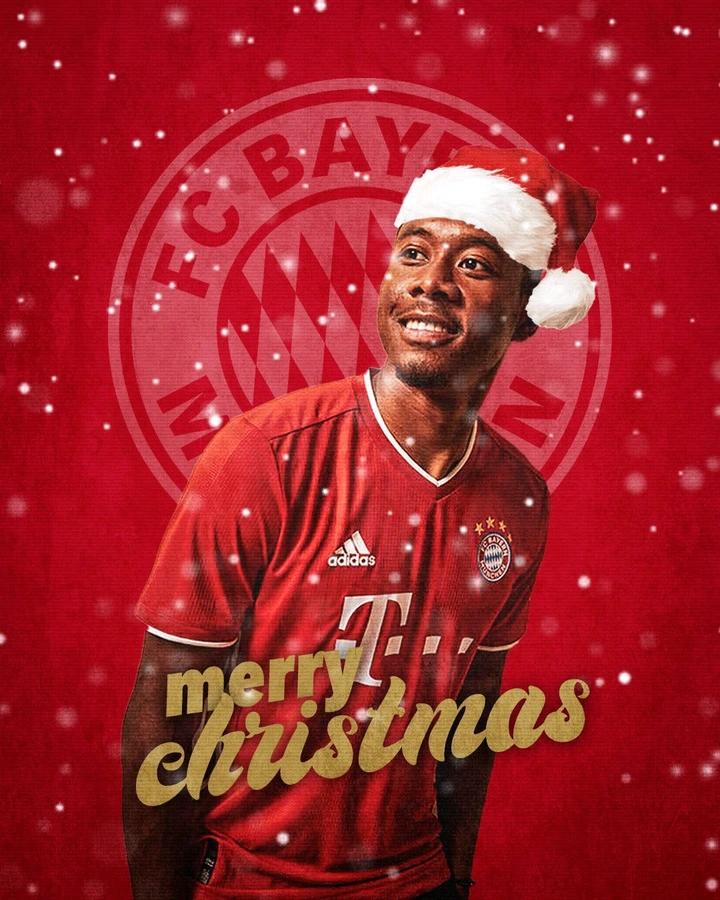 Odion Ighalo
Manchester united loanee and Nigerian striker Odion Ighalo celebrating Christmas with his two sons and daughter.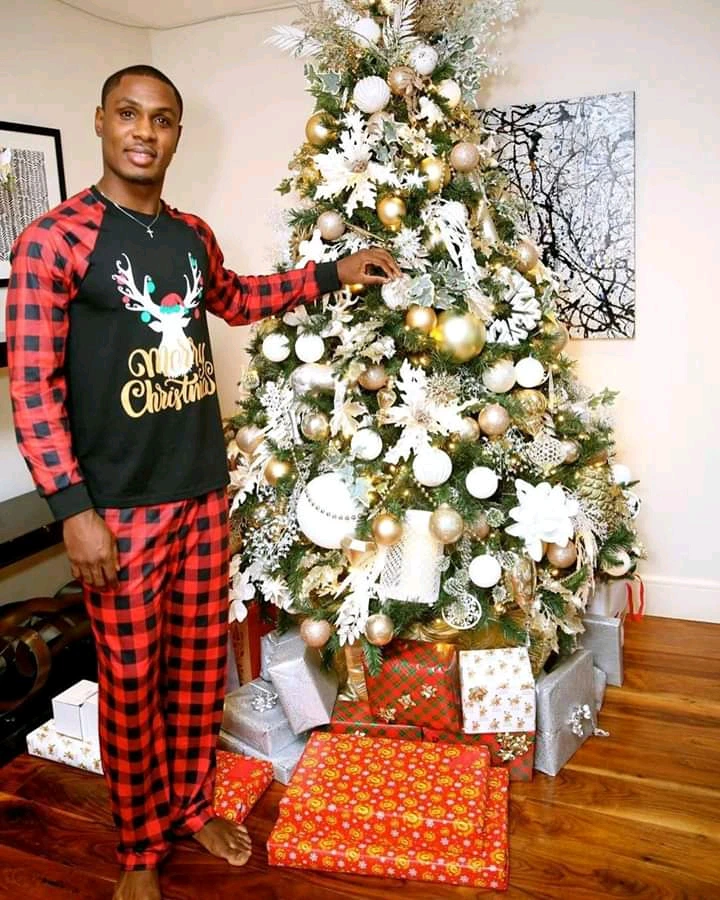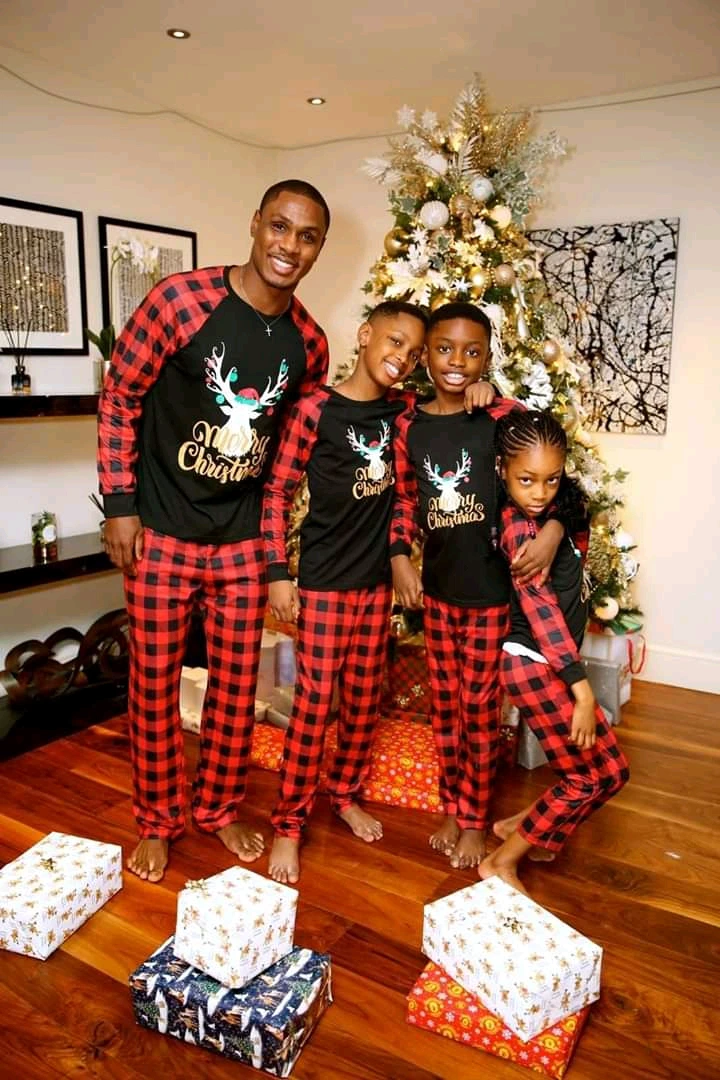 Which of the above photos is your favorite? Kindly drop your comments in the comments section below.
Don't forget to also hit the like and follow buttons above for more football news and updates… Thanks