Photos: See 8 Big Chances Timo Werner Has Missed This Season. Which Surprised You The Most?
One striker who hasn't had it quite rosey in front of goal lately is no other than Chelsea's TimoWerner.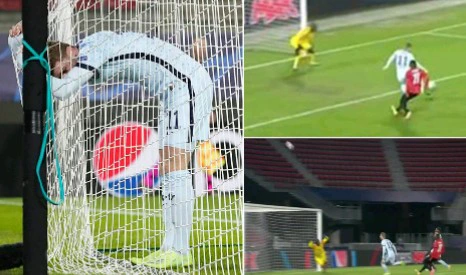 The German is accustomed to missing clear cut chances this season, which has seen him go nine games without finding the back of the net.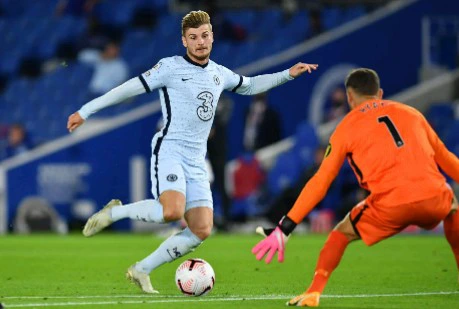 Such has seen him face strong criticisms from not just the media but also Chelsea supporters, with many already labeling the striker as a "flop" signing this season.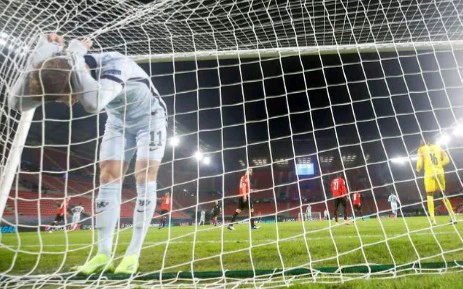 I happened to stumble on a video compilation of big chances Timo Werner has missed this season, and i decided to share all 8 big chances missed by the player.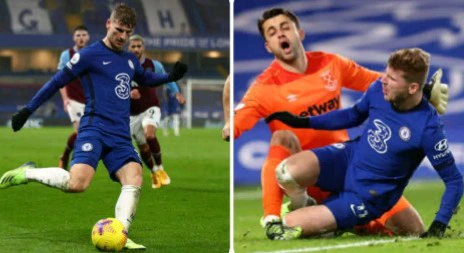 In no particular order i will be reviewing the 8 chances.
1. Rennes vs Chelsea:
This was a clear cut one on one chance which Timo Werner threw away, after he was played through courtsey of a brilliant cross field pass from Hudson Odoi.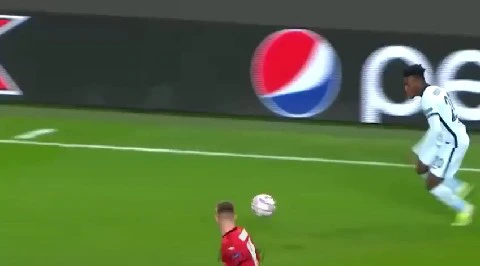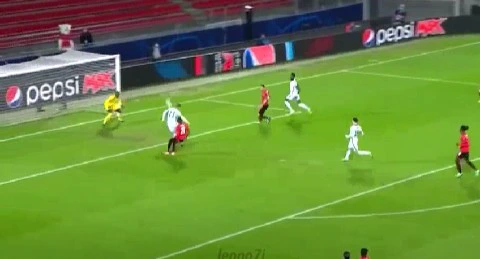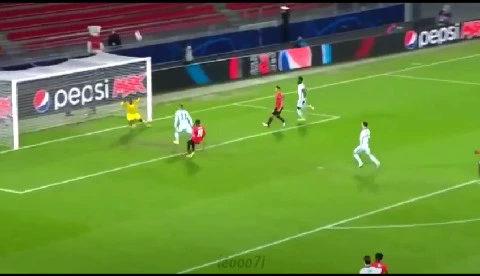 Werner wasn't able to keep his cool, as he blasted the chance well over the bar.
2. Chelsea vs Liverpool:
Another big chance which Timo Werner missed this season was the home defeat to reigning champions Liverpool.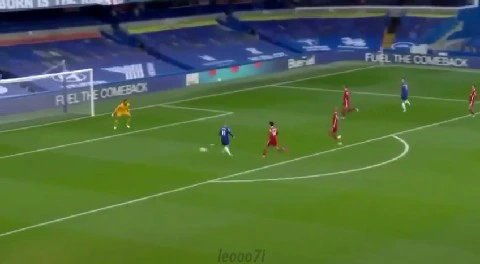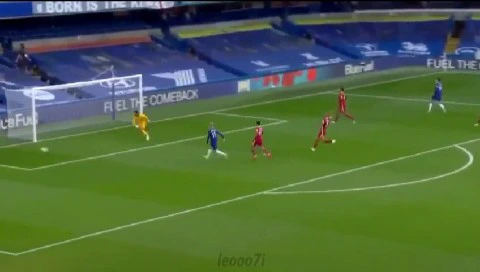 It was another delightful cross field pass from Kai Havertz, which left Werner one on one with Alison, but he played it out for a goal kick instead.
3. Chelsea vs Leeds:
This will arguably go down as the miss of the season no doubt, as Werner threw away yet another glorious opportunity against Leeds at Stamford bridge.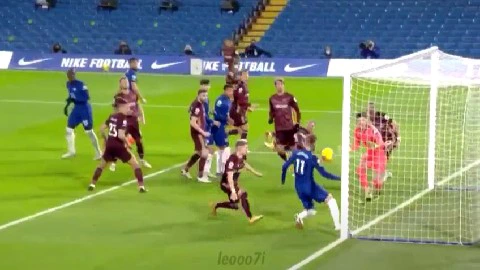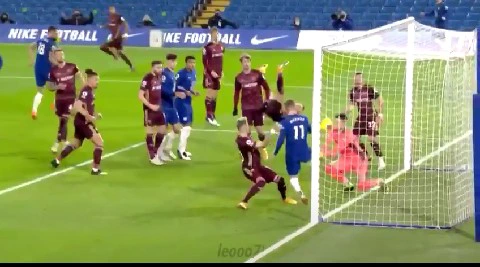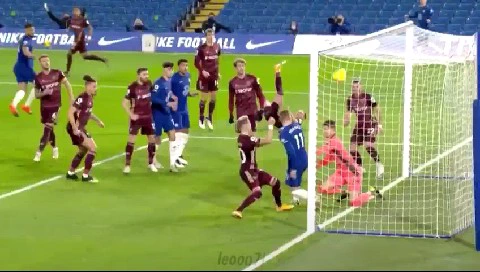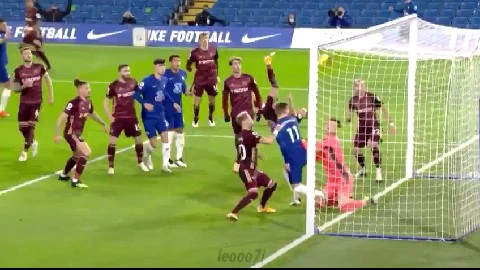 it was a well taken corner from Mount, which needed just a touch from Werner as the ball looked all set to be going in, but guess what? He still missed it.
4. Newcastle vs Chelsea:
It was another game in which Werner missed two clear cut chances.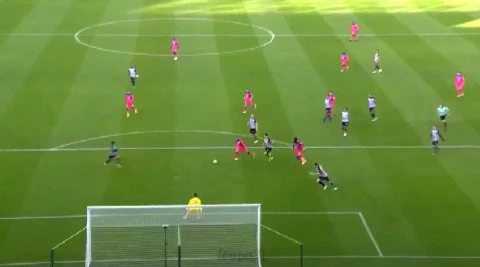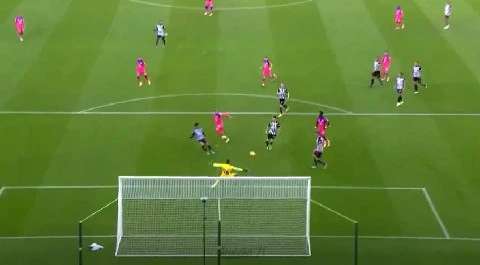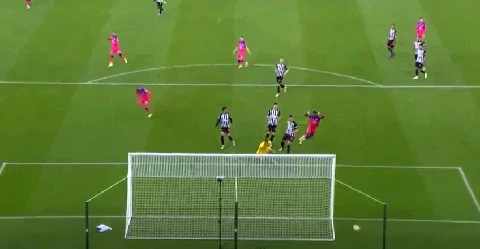 The first being when he was played through by Tammy Abraham, and had the goal at his mercy, but he played it out for a goal kick yet again.
5. Chelsea vs Leeds:
After haven missed an open goal in the game earlier, he did miss another one on one against Leeds again.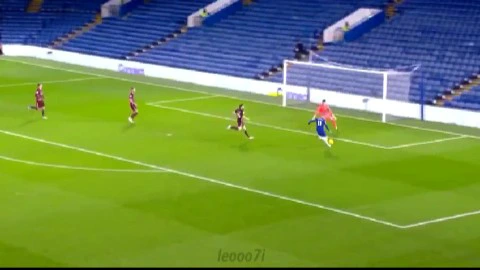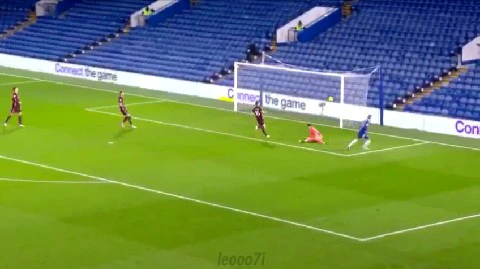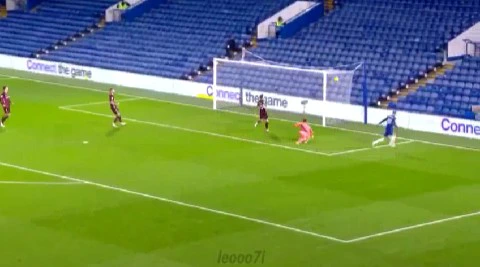 This time much difficult to score, but a player of his class should have buried it, instead he forced a brilliant save from the Leeds United shot stopper.
6. Newcastle United vs Chelsea:
After missing a one on one in the same game against Newcastle, Werner had another opportunity to redeem himself but he made a joke out of it.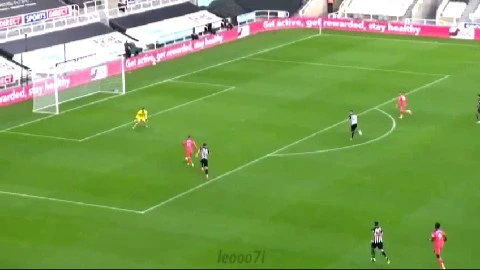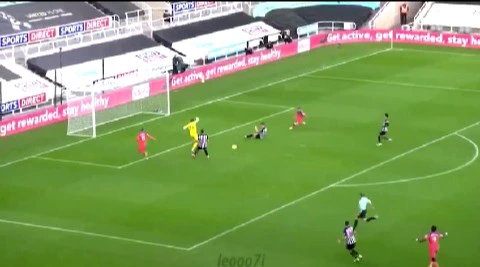 He tried attempting a pass to Hakim Ziyech, but it couldn't beat the first man, as the pass was too weak, throwing away a glorious chance for Chelsea.
7. Rennes vs Chelsea:
Yet again Werner missed a glorious one on one against Rennes, after having been played through by Hakim Ziyech.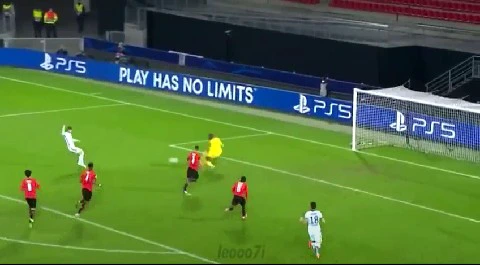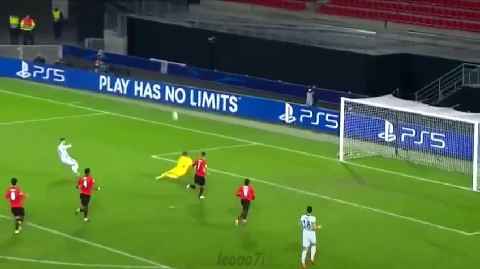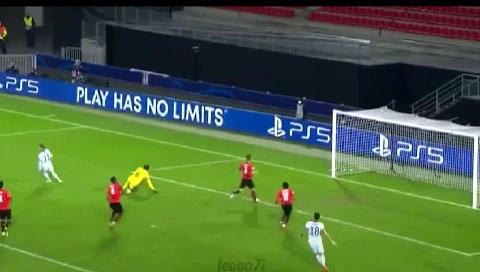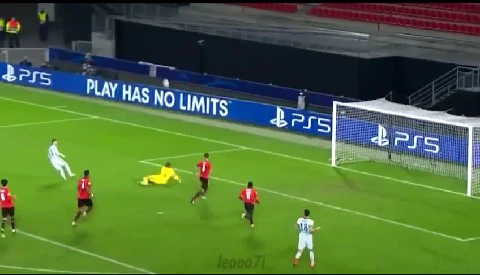 The blues were playing 1-1 and in extra time, Werner had the opportunity to seal a win but he missed again, although his blushes were spared by Giroud who headed home a rebound.
8. Chelsea vs Westham United:
Another game were Timo Werner missed two clear cut chances against Westham United.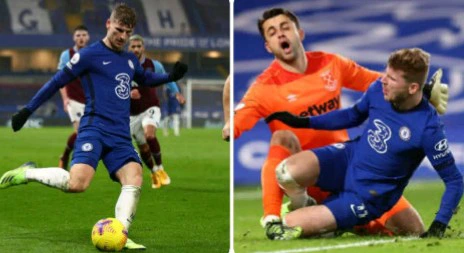 Played through on goal, and instead of converting he made a mess out of the chance given to him.
Which chance surprised you the most?