Players Who Have Scored 4 Goals In A Single UEFA Champions League Game – 2 Players Has Done It Twice
Olivier giroud has done it for chelsea, he scored four goals against sevilla to send Chelsea at the top of their group table with 13 points. Chelsea would likely finish at the top spot as a draw in their final group stage game would be enough for them.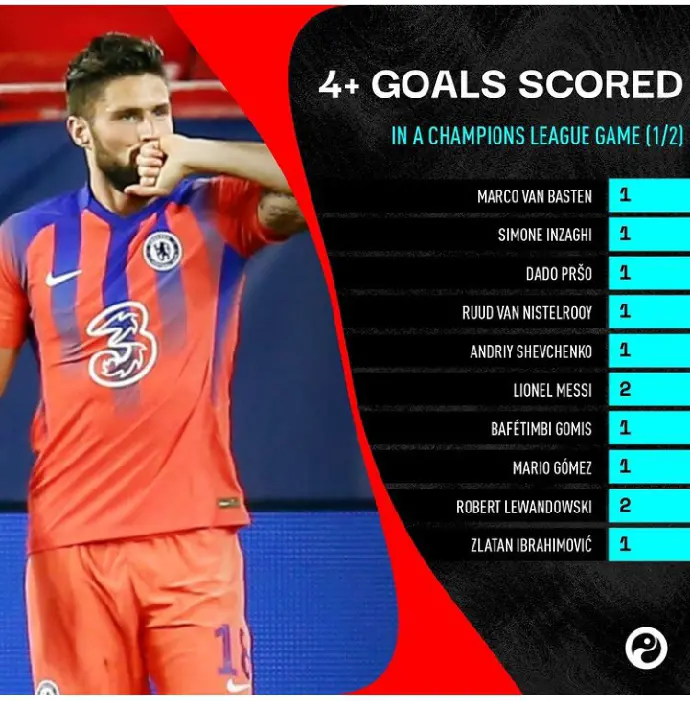 Olivier giroud have now joined players who have scored at least four goals in a single UEFA Champions league game. Only two players have achieved this feat twice and they are Lionel Messi and Robert Lewandowski. No other player have scored four goals in a single Champions league game on two different occasion apart from them.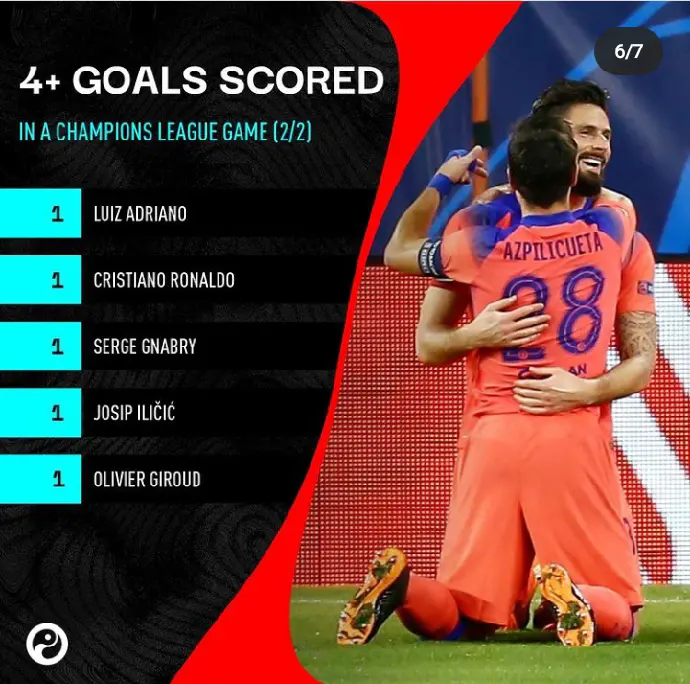 Other players who have scored four goals in a single UEFA Champions league games includes Josip Illicic, Cristiano Ronaldo, Serge Gnabry, Luiz Adriano, Mario Gomes, Zlatan Ibrahimovic, Gomis, Shevchenko, Van Nistlerooy, Bastein, Dado and Inzaghi.
Who else thinks that Olivier Giroud is underrated? Does Olivier Giroud deserve a place amongst these football legend? Drop your comments below. Please like and share this article to your football fans.