Players With The Most Goals Involvements In Europe's Top 5 League's Since February, Bruno Ranks 3rd
Manchester United talisman, Bruno Fernandes ranks 3rd on the list as the Portuguese International has made 31 direct goal involvements since February till date in the Premier League.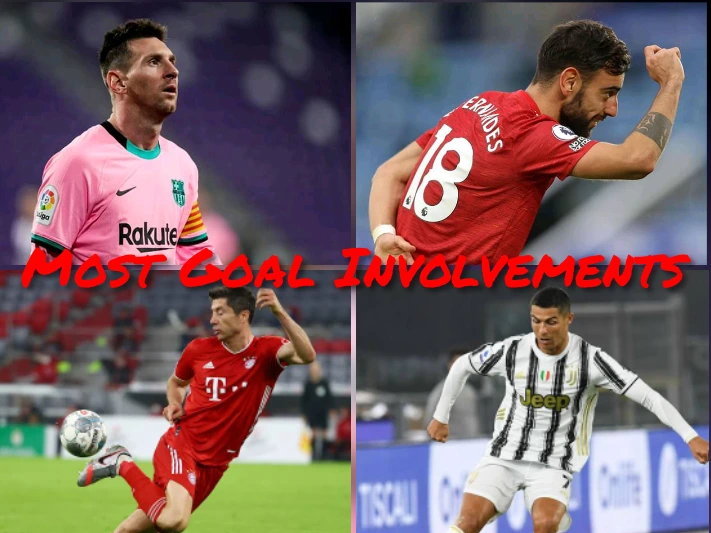 The 26 year-old has scored 26 goals & has registered 16 assist in 44 games so far for Manchester United.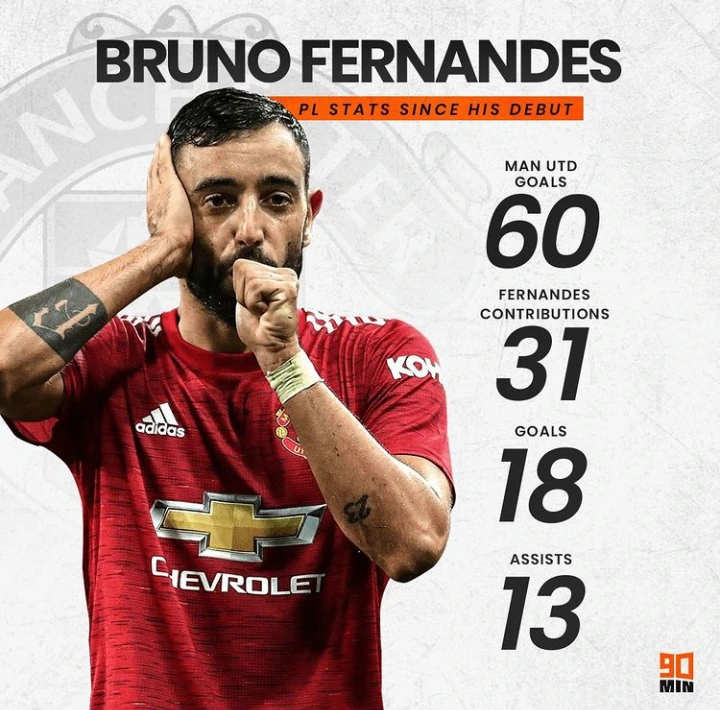 But, he has also been directly involved in 31 goal involvements in the Premier League, bagging 18 goals & 13 assists to make him the 3rd player with the most goal involvements in Europe top 5 league's since he made his debut for Manchester United in February.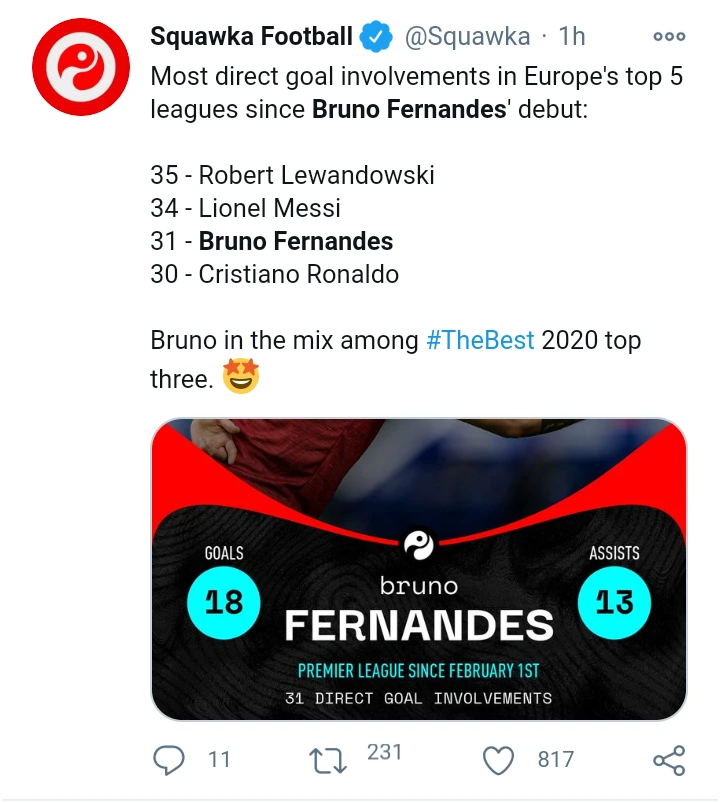 Robert Lewandowski ranks 1st on this list with 35 direct goal involvements, Lionel Messi comes up at the 2nd spot with 34 direct goal involvements while Cristiano Ronaldo sits at the 4th spot on the list with 30 direct goal involvements.
What's your take on this?