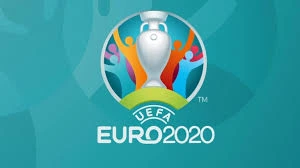 1. Croatia national team versus the Spanish national team:Croatia according to FIFA rating is 14th on the list of the best national team in the world after their remarkable campaign in the World Cup while Spain's national team is 6th on the list.

Gerald Moreno and Pablo Sarabia are the joint best players in the Spanish team with (two assists) and (one goal, one assist) respectively.

Ivan Perisic of the Croatian team has two goals and one assist already in the tournament and will be pushing to score more goals.

Prediction: Spain's national team will qualify for the quarter-finals.

2. France versus Switzerland:

The second-best team in the world only behind Belgium national team according to FIFA rating will be playing against Switzerland national team, the 13th best team on the list for the Euro2020 round of 16 knockout stages on Sunday evening.

Karim Benzema with two goals and Xherdan Shaqiri aslo with two goals is the highest scorer of France team and Switzerland national team respectively.

Prediction: France will qualify for the quarter-finals.