Premier League Combined 11 For Match Week 14 (Saturday – Sunday)
Some top games were played in match week fourteen of the English Premier League during the weekend, though, Chelsea are among the teams that would play today, they'll be playing against West Ham United, both teams need the maximum points so they'll be in touch with the teams at the top, Chelsea would want to avoid a third defeat after losing their two previous games, the match would be evenly poised because it is a London Derby.
(Premier League Table)
(Results)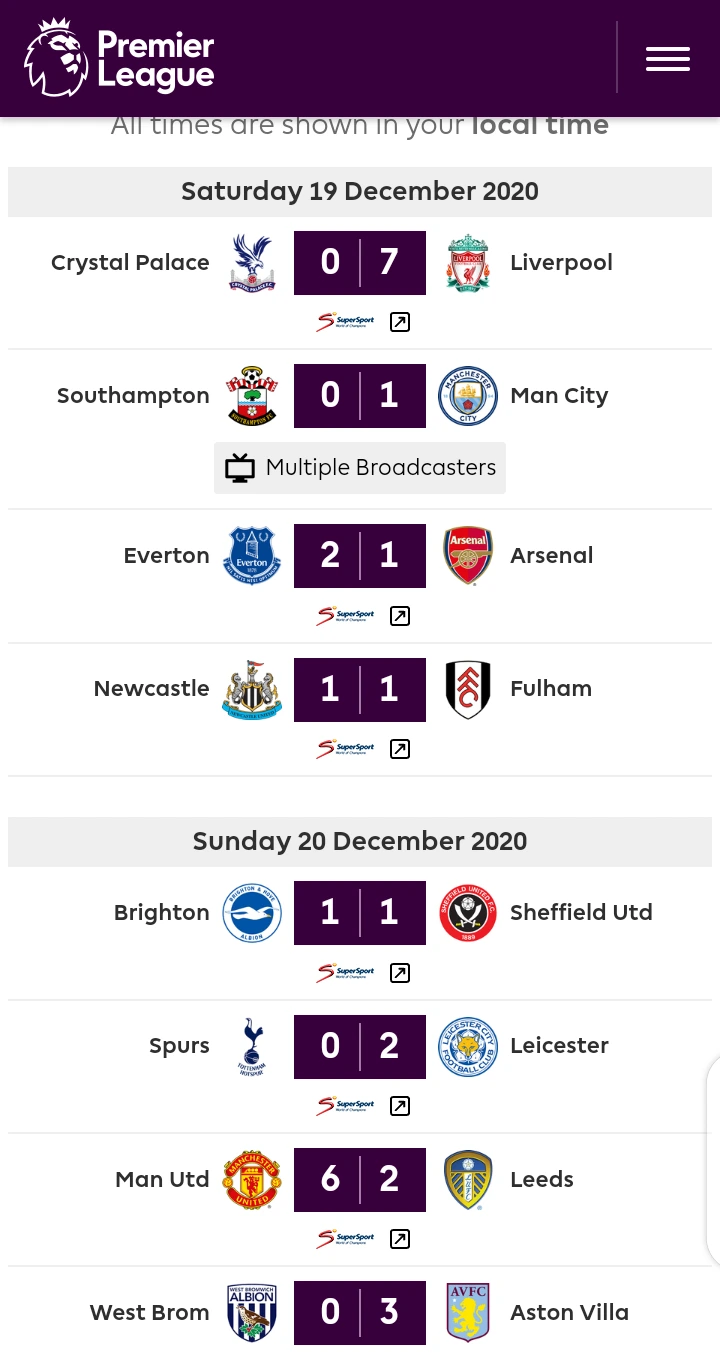 There were some interesting results in all the games that were played during the weekend in the Premier League, Liverpool trounced Crystal Palace by seven goals to nil, they are showing signs that they have what it takes to win the Premier League for the second consecutive season, they are now the first placed team in the League. Leicester City won Tottenham Hotspur by two goals to nil away from home, it is the second time Tottenham Hotspur lost a match in the Premier League within a week, the victory made Leicester City the second placed team in the League with four points behind Liverpool. Manchester United decimated Leeds United by six goals to two, they continued their good form in the Premier League in a fantastic manner, Scot Mc Tominay scored two goals within three minutes which made him the first player in Premier League history to score two goals within the first three minutes in a Premier League match, Manchester United are now five points below Liverpool with a game in hand.
(Combined Eleven For Match Week 14)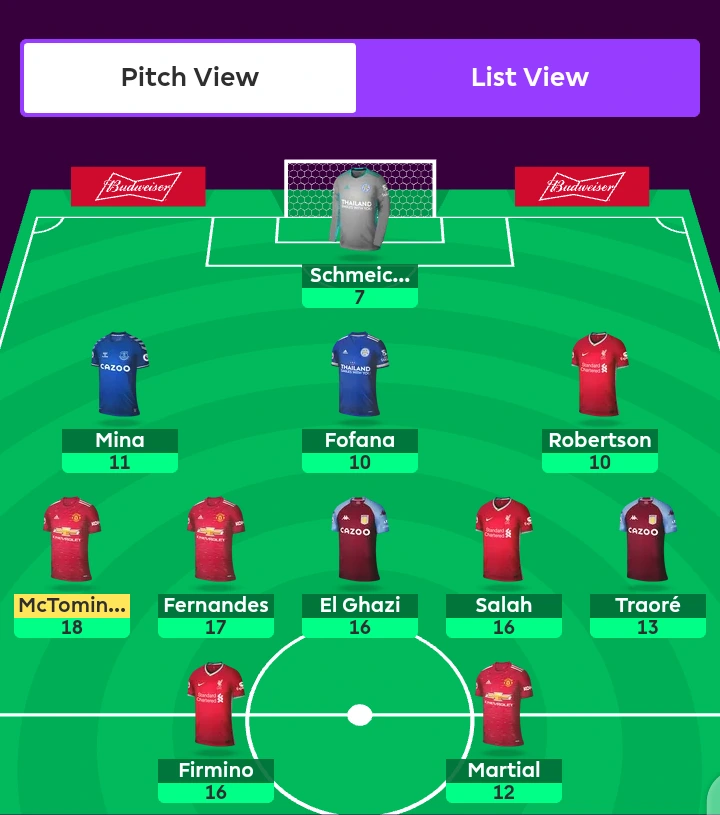 (Monday fixtures)