Premier League Manager's 2020 Record – Ole Solskjaer Is Better Than Frank Lampard And Jose Mourniho
Premier league season is coming to an end, and Jurgen Klopp is the manager with the highest winning percentage. Only ole solskjaer and pep Guardiola have a winning percentage close to liverpool manager.
Station ICS shows that Ole Solskjaer is a better premier league manager than frank Lampard and Jose mourinho. Solskjaer have won most matches than both managers, and also have a better points per games than both managers this season.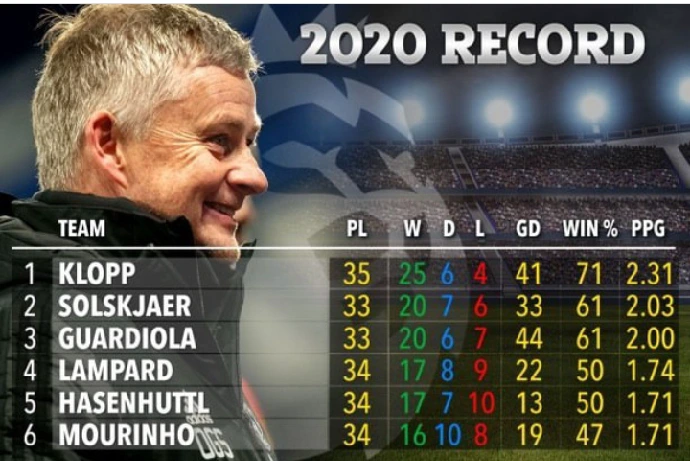 Premier league manager's 2020 record have proven that Ole Solskjaer have been doing a better job than frank Lampard, Mourinho and Guardiola. However, he might have started this season poorly, but recent results shows that Manchester united could emerge the winners of premier league this season. Check the above image and see a well detailed performances of managers in the premier league this season