Premier League Market Value Update – See EPL Players With Market Value Upgrades
There are some Market value upgrade and downgrade in the English Premier League and recently, we will share at least 5 players with Market value upgrades in this article.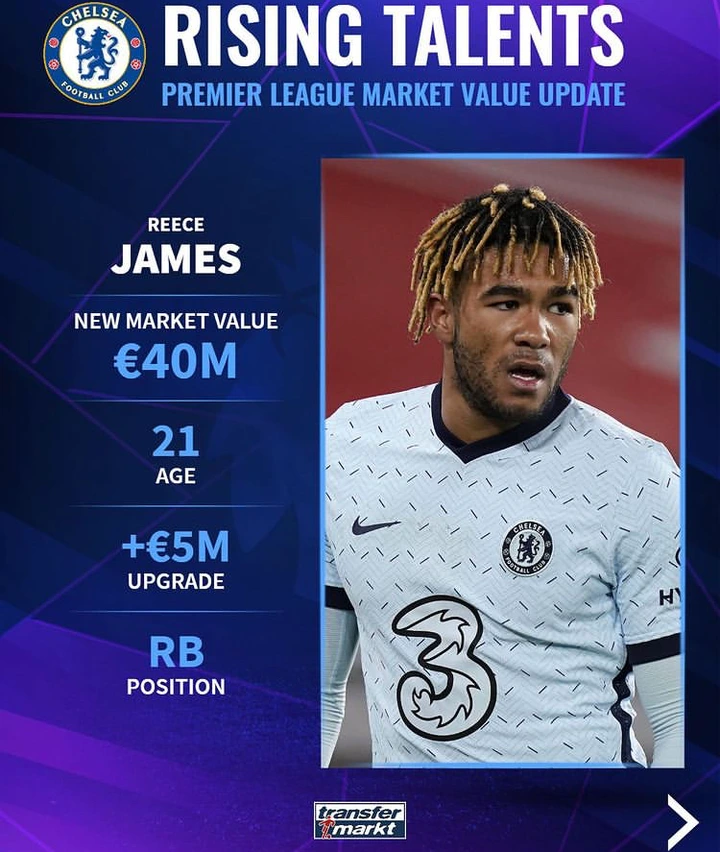 Reece James is a Chelsea Right back Defender that have been putting huge effort to ensure Chelsea concede less goals in their matches. His Market value have been increased by €5M and he's current Market value is €40M. However, Reece James is currently 21 years old.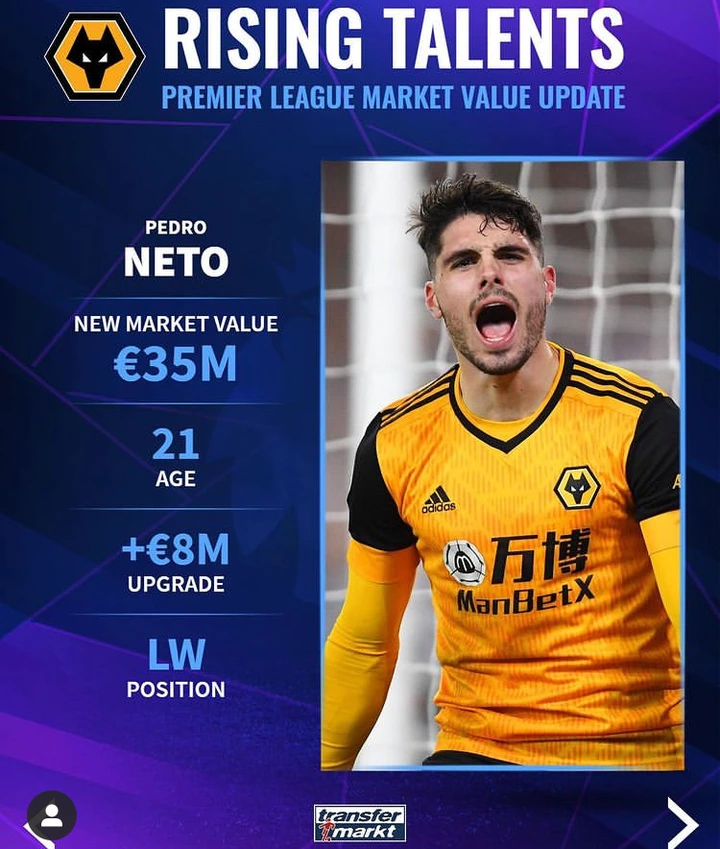 Pedro Neto is also among some Premier League players with Market value upgrade. The Wolves Left Winger Market value is being upgraded by +€8M. He's current Market value is €35M.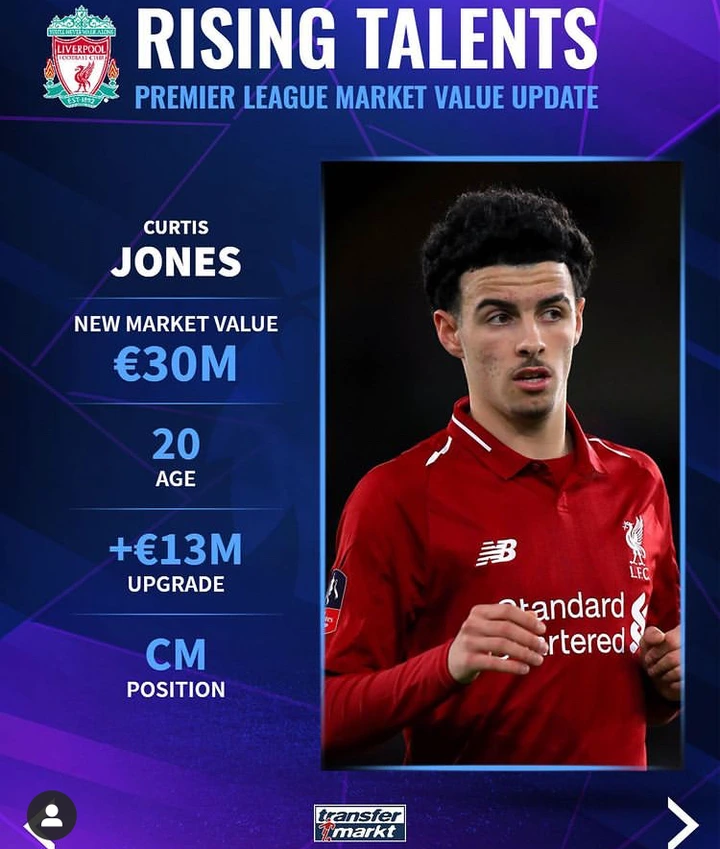 Curtis Jones is a Liverpool Center midfielder. He's have been putting so much effort lately to carry the team along despite their several EPL loses. Jones is currently worth €30M. And he got upgraded by +€13M.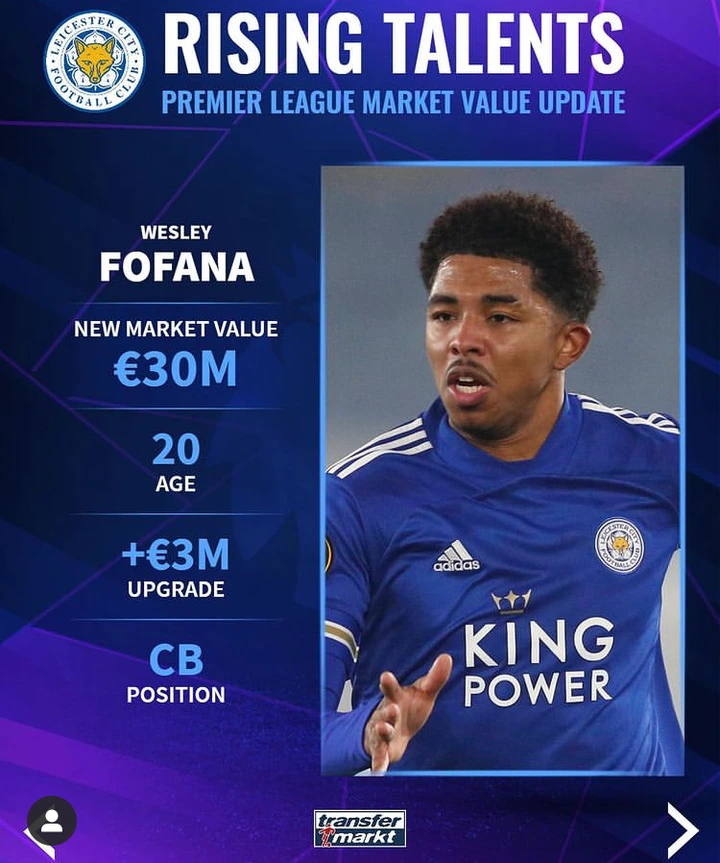 Wesley Fofana is a Leicester City Center back Defender. He have also contributed a lot in Leicester City victory in the EPL, by displaying a good defensive talent. He's current Market value is €30M. And he's got upgraded by +€3M.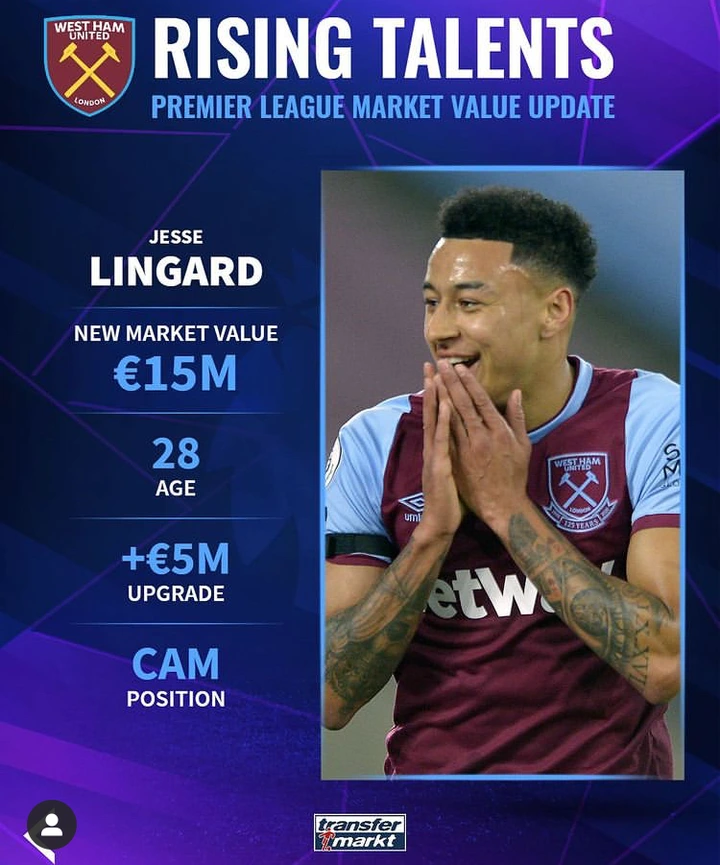 Jesse Lingard is also one of the luckiest Premier League player that got his Market value upgraded this season. The former Manchester United midfielder moved to West Ham, and currently doing great for his recent club. His current Market value is €15M.