Ronaldo Ranked 5th, Jorginho Ranked 3rd. Checkout The Top Ten Footballers In The Europe Recently
With Players still on international break,football stars will look to continue their season,with high anticipation.While most football stars have done really well by maintaining their form since the beginning of this year,some has found it pretty hard.
According to Statistics which was gathered by CIES Football,Even Chelsea star, Jorginho has made it to the list of the Top ten Footballers in The world in 2021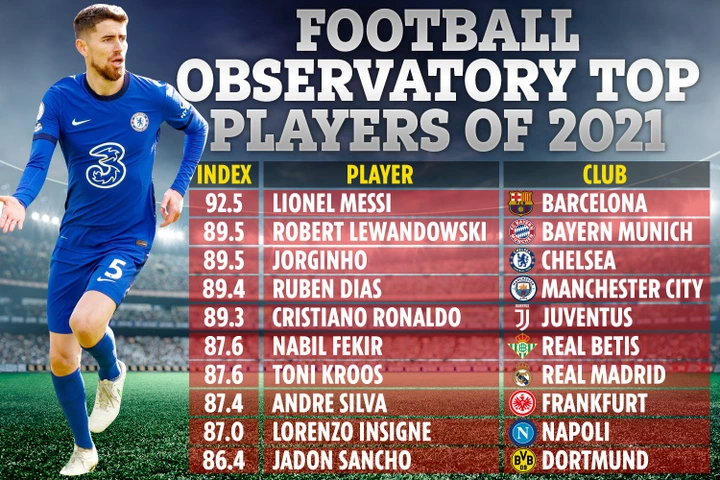 CIES Football are a football research group that looks into and analyzes football statistics to produce performance based reports.
According to the Ranking which was recently drafted by CIES Football,Lionel Messi tops the list and Robert Lewandowski comes after him.
Cristiano Ronaldo quite surprisingly,was dropped to 5th place and Real Madrid star, Toni Kroos managed to come 6th,Just after ruben dias of Manchester City.
However,it would be quite hard for most of the players to finish this season with the form they have started this year with