SALAH & SON Scores To Overtake Bruno Fernandez In The Golden Boot List, See The EPL Top Scorers
The Matchday 13 of the Premier League is almost complete with two games set to be played tonight. Last night we witnessed six (fixtures) being played with Liverpool snatching their biggest win of the season at dying of game to take all the three points at the Anfield Stadium.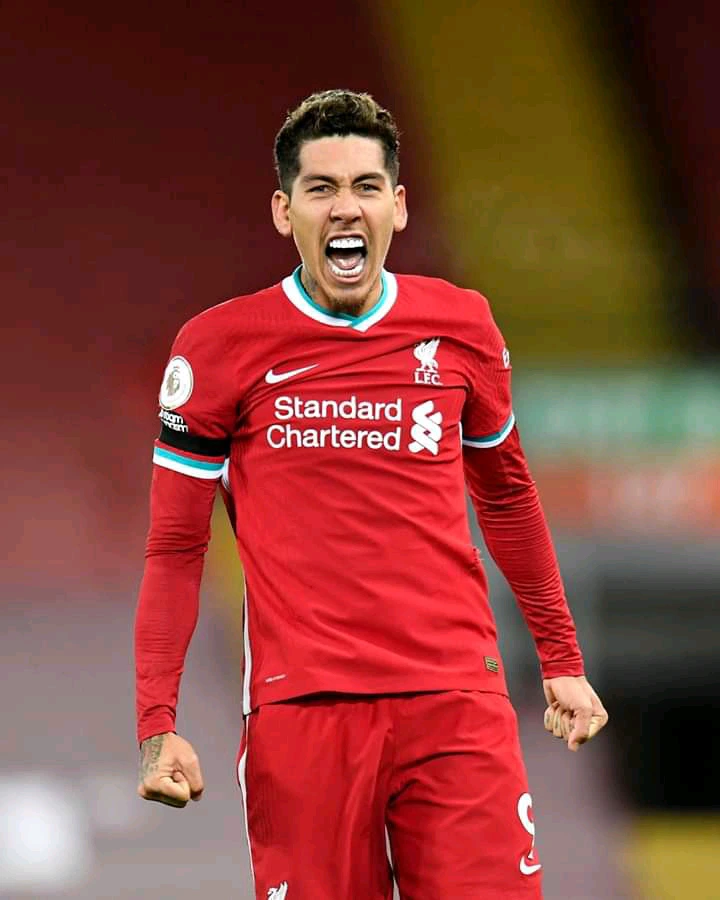 Over 8 matches have been played during midweek (Tuesday and Wednesday) which saw the blues dropping more points in the table and Arsenal finally gets a point after four consecutive loss.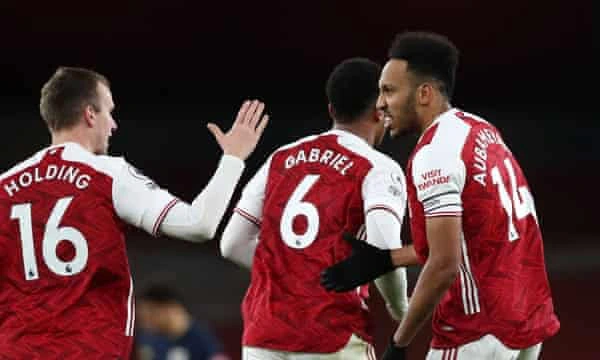 Frank Lampard's men continue to lose.
Chelsea suffered another loss in the Premier League at the Molineux Stadium against a strong Wolverhampton side.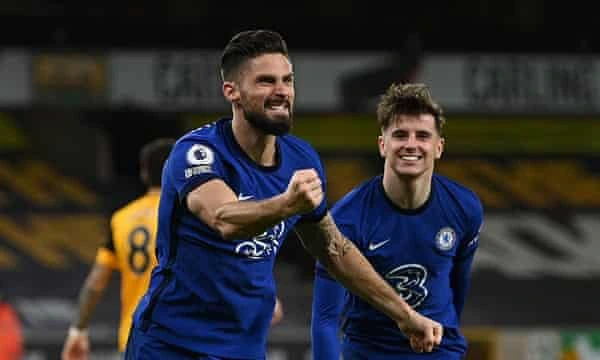 Wolves snatched the win in the 95th minute of the game through a deadly counter-attack from Pedro Neto to give Chelsea their second loss in a row.
Pep Guardiola's men held at the Etihad.
Manchester City was held West Bromich side that are winless in their last seven matches. Pep Guardiola's men failed to take all the three points against a weak West Bromich side who fought to take one point from the citizens.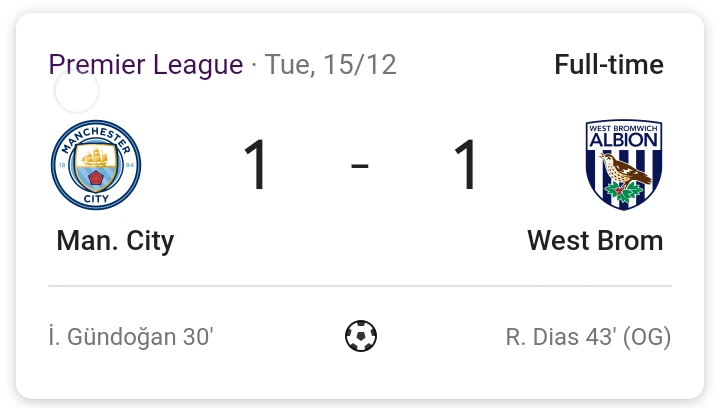 10 men Arsenal fails to win again at the Emirate
Arsenal were handed a shocking defeat over the weekend by Burnley FC and we're expected to bounce back to winning ways when the take on Southampton in the mid-week fixture. The Gunners settled for a 1-1 draw at the Emirate with Gabriel receiving a second yellow card in the game.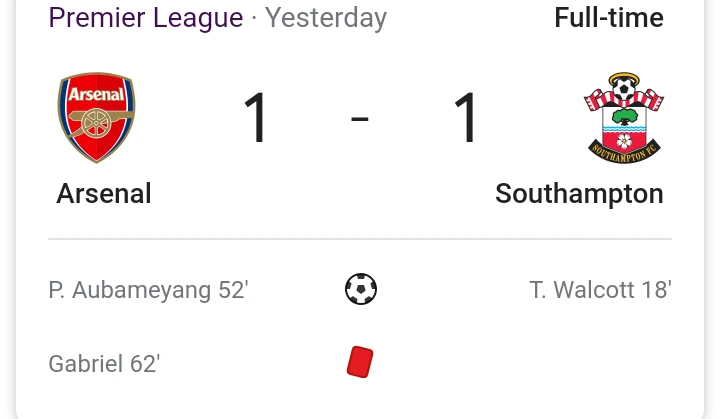 Jurgen Klopp's men bags their biggest win of the season.
Liverpool cruised to a narrow 2-1 win over their rival title contender with Roberto Firmino scoring in the 90th minute to send the Reds on top of English Premier League table.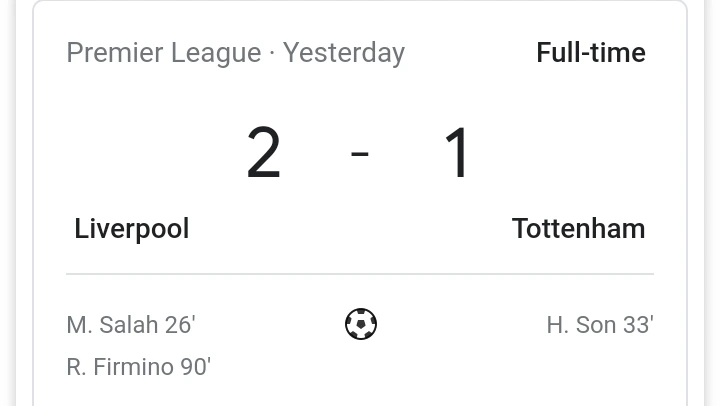 Premier League Results (Matchday 13).
Let's see how all the matches ended this midweek.
Wolverhampton Wanderers 2 – 1 Chelsea
Manchester City 1 – 1 West Bromwich Albion
Arsenal 1 – 1 Southampton
Leeds United 5 – 2 Newcastle United
Leicester City 0 – 2 Everton
Fulham 0 – 0 Brighton & Hove Albion
Liverpool 2 – 1 Tottenham Hotspur
West Ham United 1 – 1 Crystal Palace
Today's fixtures (Thursday, December 17)
19:00 PM Aston Villa Vs Burnley
21:00 PM Sheffield United Vs Manchester United
There are some changes in the Premier League table. Tottenham, Chelsea, Manchester City, Southampton and Leicester City all dropped points with Liverpool winning to go on top of the table.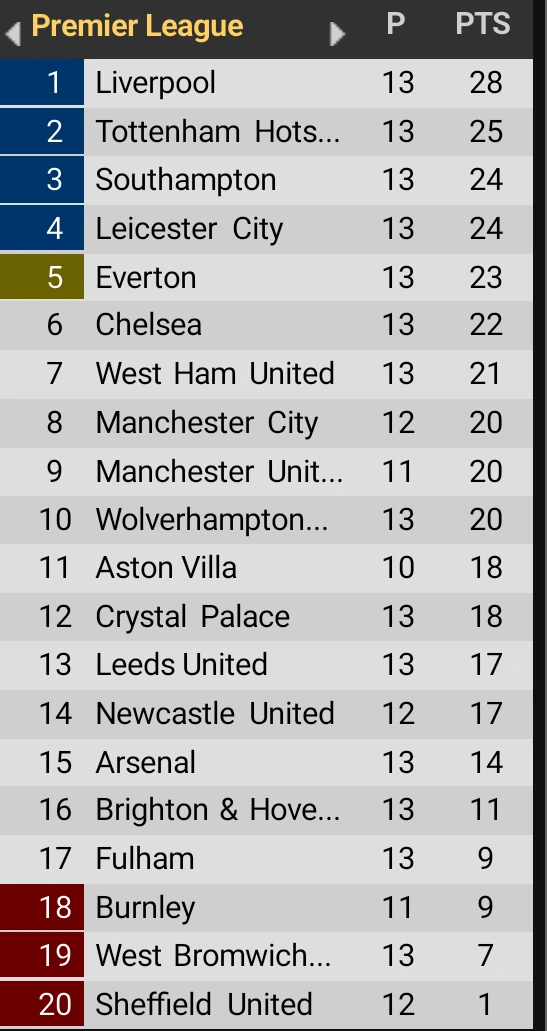 EPL Golden Boot Race, Who is leading?
The race for Premier League Golden Boot is getting tougher with 6 players within in the range to win the prestigious award. Three players are currently all tied at 11 goals in the top scorers' chart and others are closing in one or two goals behind.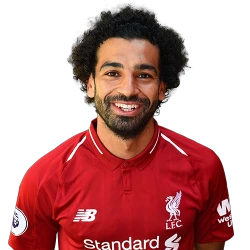 Son Heung-Min, Mohammed Salah and Dominic Calvert-Lewin all sit on top of goal scoring chart with 11 goals to their names and few goals ahead of Jamie Vardy, Harry Kane and Patrick Bamford.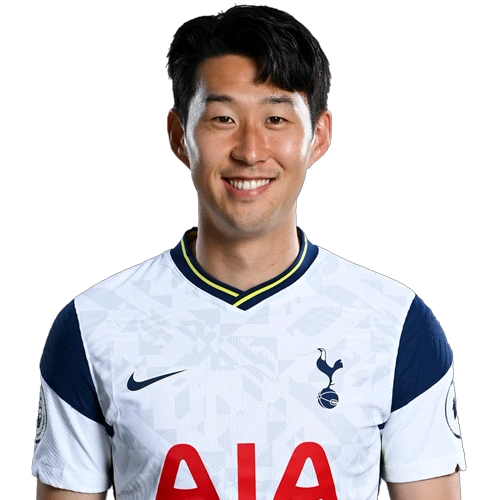 This midweek saw Son Heung-Min and Mohammed Salah finding the net for their teams as the take their goal tally to 11 leveling with Dominic Calvert-Lewin and overtaking Bruno Fernandez who has 7 goals this season and is set to face Sheffield United tonight.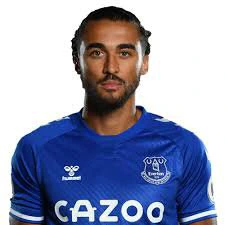 Here is the full EPL top scorer chart.
Who do you think will win this season's English Premier League top scorer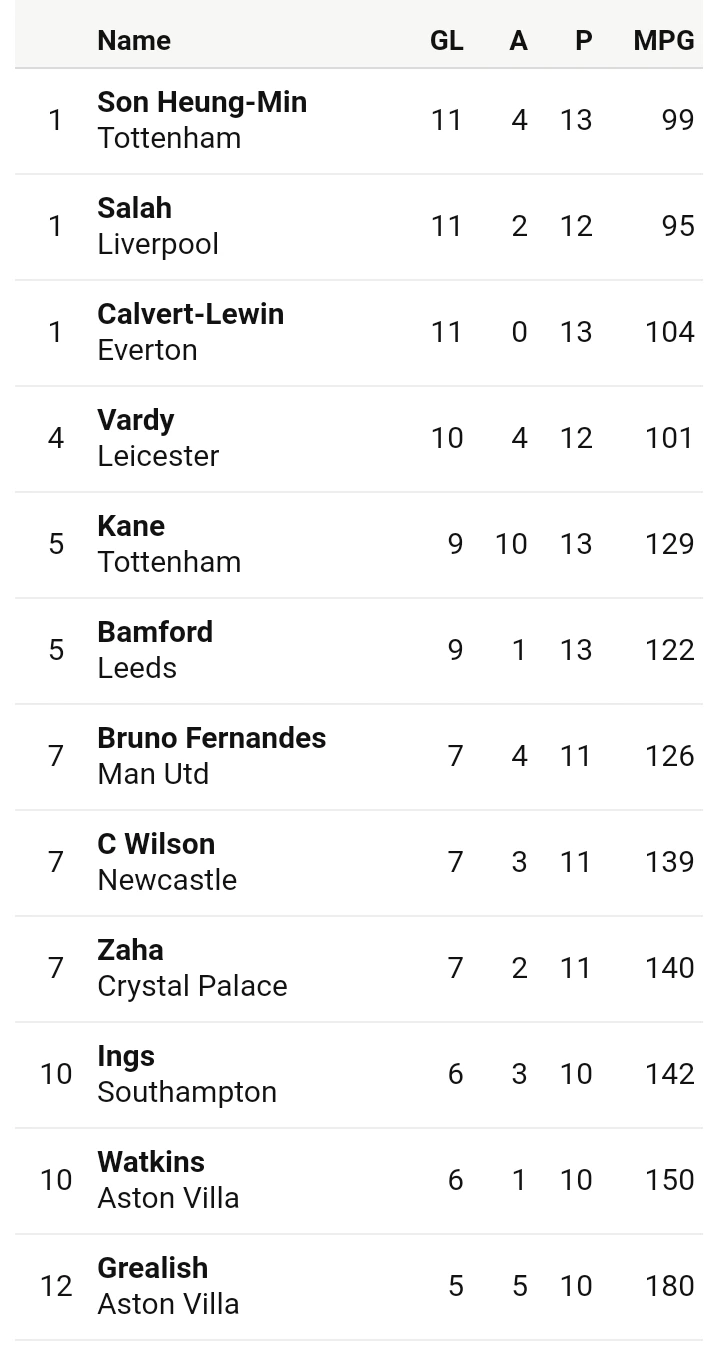 Who will win this season's Premier League golden boot?