See Chelsea Next 9 Fixtures In The EPL, How Many Point Can Chelsea get From The Next Remaining Matches
Chelsea's performance in 14 games under Thomas Tuchel has seen them unbeaten, which is quite impressive compared to their previous stats at the start of the season.
Making it to 4th place on the EPL table with 51 points after how many failed performances under Frank Lampard is an improvement to get applauded.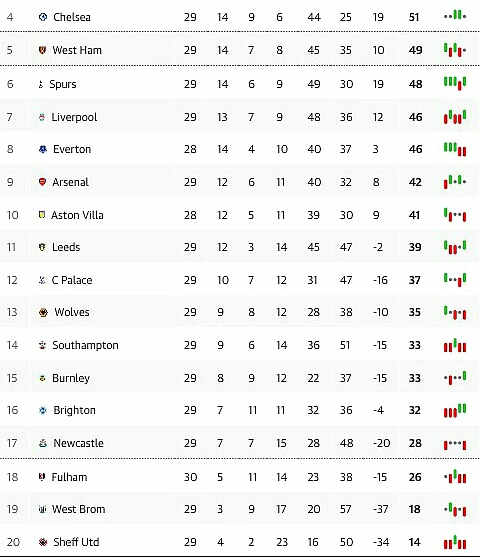 Chelsea's current stance in all competitions has aroused the hope that lay dormant in fans that the team might finish off well in all competitions.
Qualifying to the quarter-final of the champions league and semi-final of the FA cup has put Chelsea in the spotlight, making the team the 2nd favorite to win the champions league 2021.
If Chelsea can kick their style of play up a notch, they might finish 2nd place in the EPL this season, superseding Leceister City and Manchester United.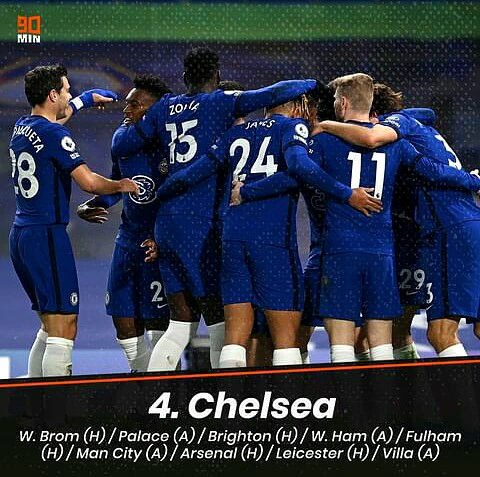 Chelsea defeating Sheffield United on Sunday to qualify for the FA semi-final can see them winning their remaining fixtures in the premier league to finish in 2nd place.
Chelsea might run into a bit of a problem when they face Manchester City in the FA Cup semi-final because Manchester City is a competitive opponent to defeat.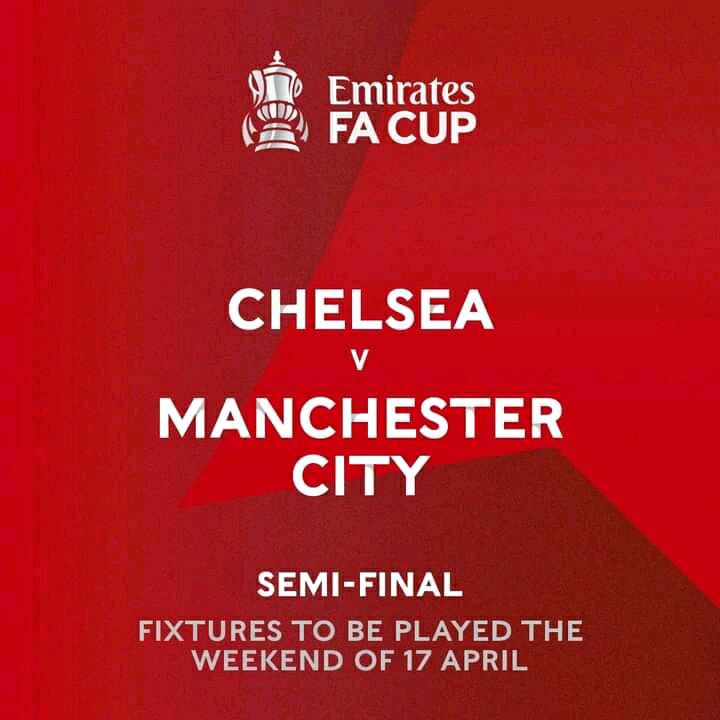 Can Chelsea overthrow Manchester United to finish 2nd in the EPL?
See Chelsea's next nine fixtures in the premier league.