See how many goals Giroud need to become France top-scorer, after he scored 2 vs Sweden
34 years old Olivier Giroud may be struggling for game time at club level but he is a different player entirely, when it comes to the French national team.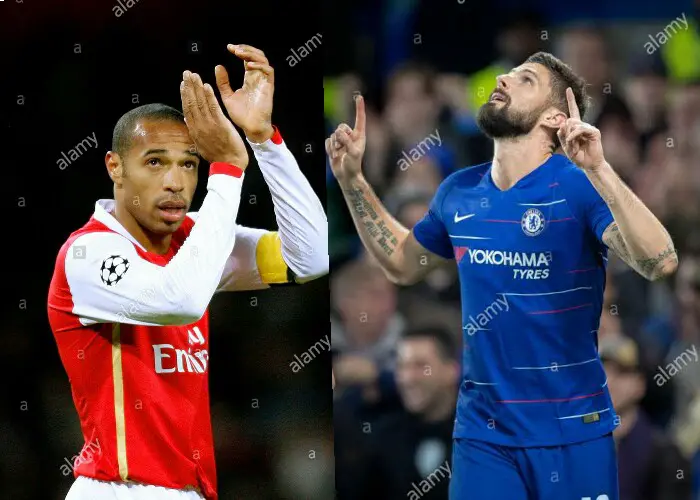 The experienced striker is behind Tammy Abraham and Timo Werner in the pecking order at Chelsea, but that is not stopping France national team coach, Didier Deschamps from rewarding him with a regular place in the starting lineup.
Some players in his situation are not even getting international call-up but Olivier Giroud is guarantee a place in the starting lineup.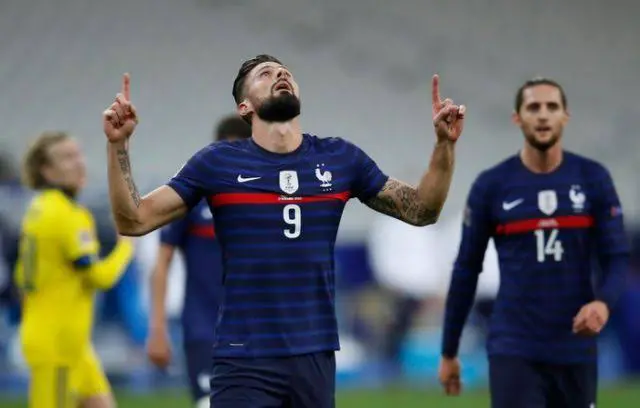 Olivier Giroud, who is closing in on Thierry Henry record as France all-time top-scorer started for France against Sweden and he did not disappoint as usual. He scored 2 goals in the 4-2 win, leading France into the final four of the UEFA Nations league in style and relegating Sweden to league B.
Olivier Giroud got his first goal in the 16th minute from a Marcus Thuram assist.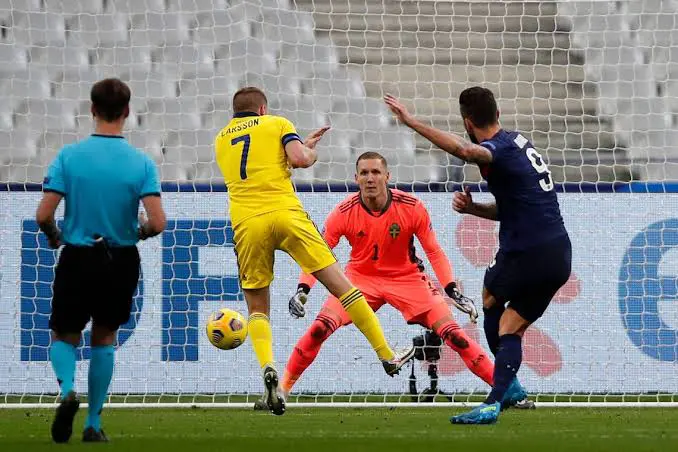 He turned in Kylian Mbappe's in the 59th minute of the game, for his second of the night and the Chelsea striker now have 44 career goals for France.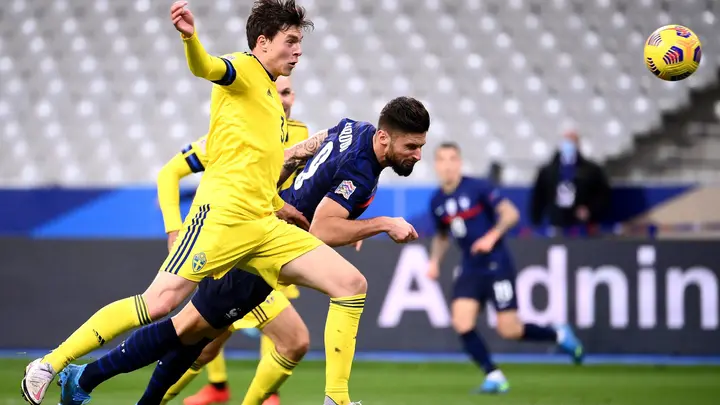 Former Arsenal legend, Thierry Henry is currently France all-time scorer after scoring 51 goals in 123 appearances.
Giroud 44 goals were scored in 105 games, at an average of 0.42 goals per game. That is a much better strike rate than Henry whose average is 0.41 goals per game.
Olivier Giroud will now need 7 goals to match Henry and 8 goals to become the outright top-scorer for France.
Olivier Giroud is no doubt, one of France greatest player. You can argue all you want but no one score 44 international goals without being good enough.
Giroud is currently the main striker for the French national team and there is no reason why he will not go on to score 8 more goals to become France greatest goalscorer.
His lack of game time at Chelsea is a cause of concern. France manager, Didier Deschamps recently suggested that Olivier Giroud may need a move away from Chelsea with the UEFA European cup approaching.
The English media recently linked him with a move to another London club, West Ham.
Olivier Giroud will not be short of suitors, if he is to become available in the January transfer window. Many clubs in the mid-table of English premier could do with a player of Giroud quality.
How will you describe Olivier Giroud career with the French national team? Remember to follow my account and also share this post.
*Pictures are for illustrative purposes.