See how Tammy Abraham is more suited to Chelsea's 4-3-3 without Hakim Ziyech than Olivier Giroud.
With Ziyech on the pitch, Chelsea is reliant on creating from wide areas. With him injured, Chelsea has been forced to either create through the middle or by getting their wingers getting into dangerous central areas. To do this, you need a striker who creates space for others.
Unlike Giroud who can only be used as a target man, Abraham is very mobile – constantly running the channels & making runs in behind the defence. His movement allows Werner & Pulisic to get into more central areas. Notably, Werner has had better chances with Abraham on the pitch.
Abraham and Giroud both have a similar ability to sniff out chances. They both possess the striker's instinct to be in the right place at the right time. Although Giroud is the more experienced and reliable finisher, they both score large volumes of goals when on the pitch.
Giroud's hold up play is undeniably better than Abraham's. But anyone watching Abraham this season can attest to the fact that his hold-up play has really improved this season. We are seeing Abraham drop deeper than ever before, often coming to the halfway line to win duels.
As good as Giroud is, he is also very one dimensional. Abraham, on the other hand, poses a different threat to target men like Giroud. His youth & pace allows him to lay off a pass on the halfway line and instantly make a darting run into the box, thereby stretching the defence.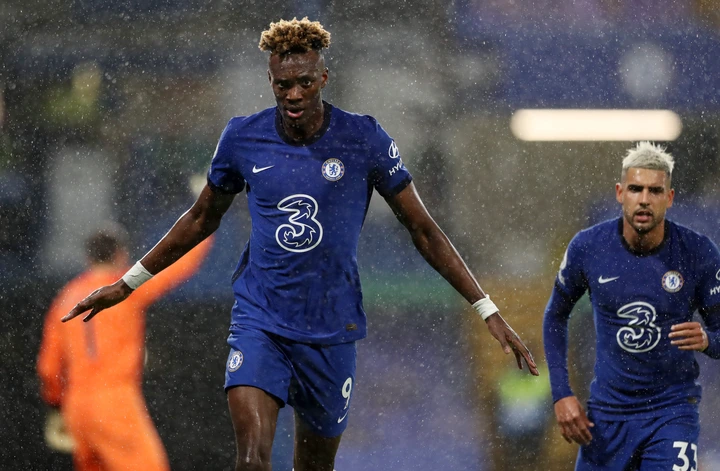 Abraham's footwork must also be highlighted. For a CF as big as him, his technical ability is really rare. His skills are often underestimated by fans because of his sometimes clumsy nature & poor balance. However, he has shown many times just how comfortable he is on the ball.
In terms of pressing, we all know just how much better Abraham is than Giroud. This is not to say Giroud does not try hard enough. Abraham's young legs allow his team to push up and press the opponents high up the pitch. This ensures that we don't invite pressure on our defence.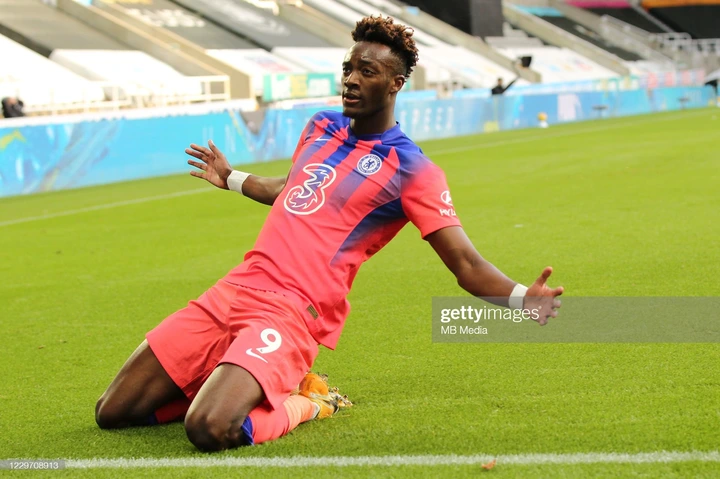 Abraham's attributes and his movement provide Chelsea with a lot of attacking flexibility. With him on the pitch, Chelsea is able to create chances in a number of ways and not just from their wide men. Abraham has the potential to be a complete striker, just be patient & believe.
Chelsea fans should appreciate having both Abraham and Giroud on their team. Supporting one should not mean talking trash about the other. They can and should support them both as important players of the club
Tammy has improved a lot since last season, and he has credited Giroud for helping him in training. One team
Abraham🗣️: "I learn a lot from Giroud. He's someone I grew up watching on TV so it's great for me to be training with him now every day. I like to watch him & steal some ideas to add to my game. I look at the way he holds the ball up & try to add parts of his game to mine.