See What Fans Caught Luis Suarez Doing In Yesterday Champions League Game, That Got Him Yellow Card
The champions league has returned back to action , as giant Spanish side Atletico Madrid have failed to secure a win yesterday against Lokomotiv Moscow, this Russia club seems to be a stubborn club since they looked very hard to break.
Bayern Munich even found it difficult to beat them last week, as a late goal from Kimmich helped his side winning streak continued.
Diego Simeone side are still not on a safe side on the champions league Group A table,as they failed to take away all three points away from home yesterday.
Athletico Madrid players where so frustrated yesterday after creating attempts yesterday but nothing to write home about , since they failed to win the match.
Although I guess nobody on the pitch was more frustrated as Luis Suarez , as fans caught him following the referee to the VAR spot to check an incidence that happened on the Pitch, this behavior from the Luis Suarez caused him a deserved yellow card yesterday, due to the fact that he crossed the side line to check VAR with the referee.
See photos of Luis Suarez drama with referee:-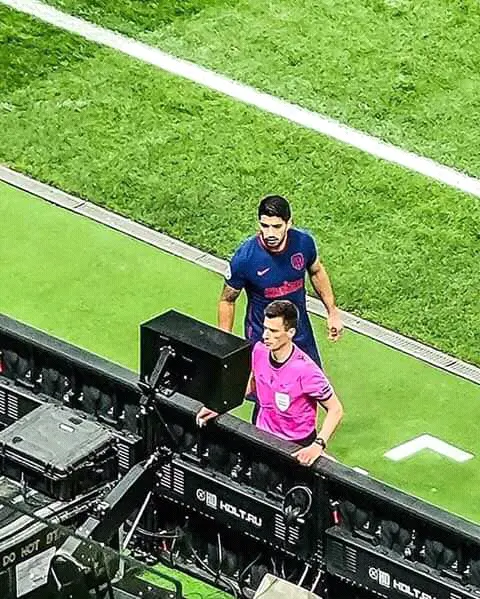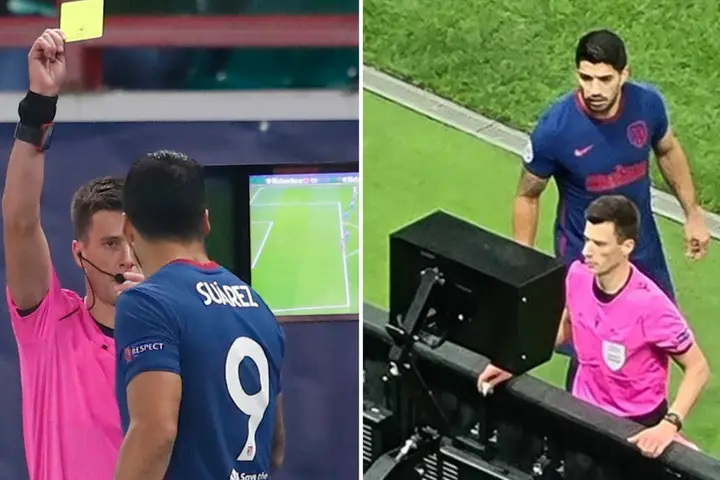 See some Funny reactions from Fans below:-