See What Gary Neville Said about Zouma And Thiago Silva of Chelsea
The Chelsea football club teams didn't start well in the premier league this season. Their defence was not solid at all before the arrival of Mendy And Silva.
Chelsea went to market to bring Thiago Silva on free transfer from PSG, they bought Mendy and Chiwell to the defence solid. The Chelsea spending during the summer is yielding gradually and Chelsea will love to see their teams performing well.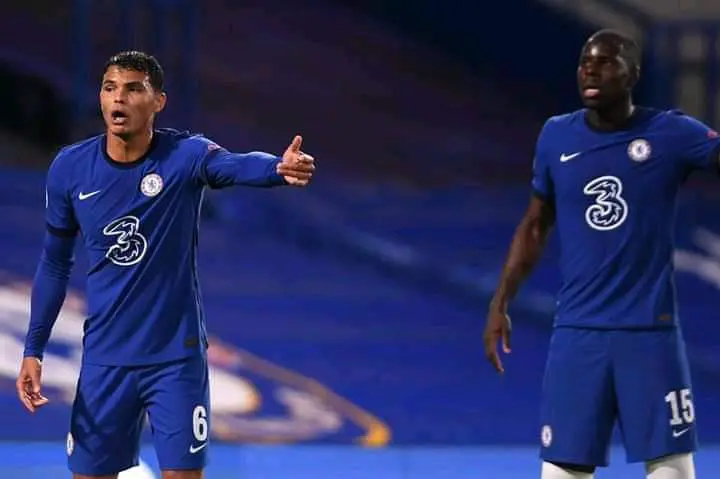 With the arrival of Timo Werner, Kai Hervertz, Ziyech Hakim, Mendy, Chilwell and Silva, Chelsea fans are happy now.
Post Chelsea match remarks, Chelsea played Tottenham yesterday and many legend and football Lovers praise Thiago Silva. Thiago Silva is old and he is trying to be fit and make Chelsea defence solid.
With Zouma and Silva at the Back, Chelsea defence is back. Mendy has made many saves and he has another clean sheet yesterday.
Gary Naville has voiced out on Zouma And Silva partnership.
Gary Neville on Zouma and Silva ?️:
"This is the quietest I've seen Harry Kane, I can't remember him touching the ball this second half."
Kurt Zouma and Thiago Silva were immense yesterday ?