See What Some Arsenal Fans Were Spotted Doing In Church After Beating Chelsea That Sparked Reactions
Football is one game many people all over the world enjoy so much. Usually, fans of rival clubs throw banters after the game. Most times, it is the fans of underdog teams that often go wild whenever their team wins. These fans are usually seen on the streets shouting at the top of their voices whenever their team emerges victorious. As it seems, Arsenal fans seem to be the ones on the jolly end as Chelsea fans are on the receiving end.
Presently, many Arsenal fans are trolling at Chelsea supporters after they were humiliated by the Arsenal football club at the Emirate. Arsenal started the mauling when Alexandre Lacazette scored a penalty in the 34th minute to give Arsenal the lead. Granit Xhaka made it 2 nil in the 44th minute. Chelsea's misery was compounded after Bukayo Saka added one more in the 56th minute. Chelsea striker Tammy Abraham scored a goal in the 85th minute. The match however ended in a Chelsea defeat.
Hours after the match ended, some Arsenal fans did something extraordinary. These fans were spotted in a Roman Catholic church dancing with a banana in thanksgiving to God. These fans celebrated as though they have won a trophy. They were seen in their numbers as they danced to the alter.
This picture has caused a stir as many fans are reacting to it. The majority thinks that this is indeed good. They argued that Arsenal fans are good people who always celebrate the little things in their life. They however reminded them that they are in the 14th position in the league.
There are a few others who think differently. This group of persons argued that beating Chelsea is the best thing that has happened to Arsenal in a long while. They however prayed for more victories.
What do you think?.
• Do you think that Arsenal deserved their victory?.
• Do you think that they are over-celebrating?.
Here is the picture;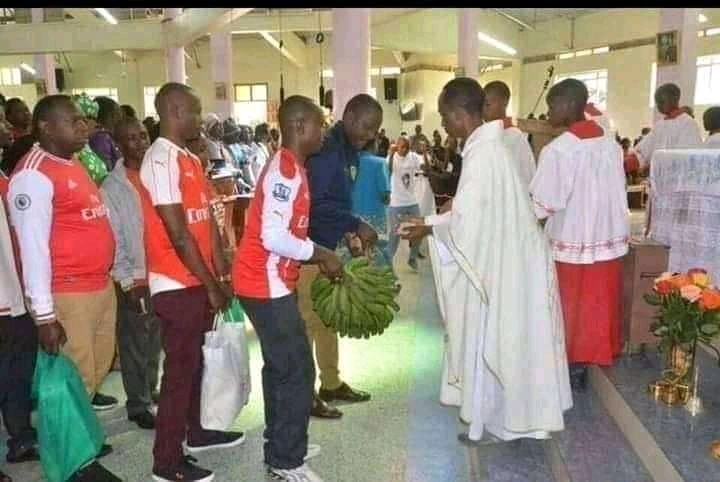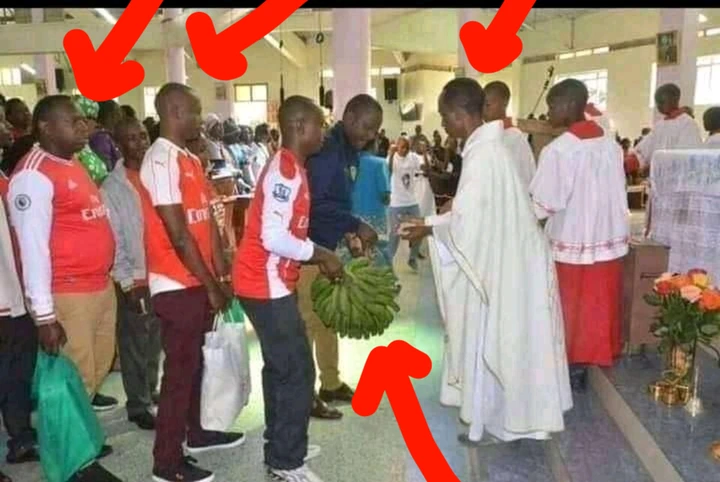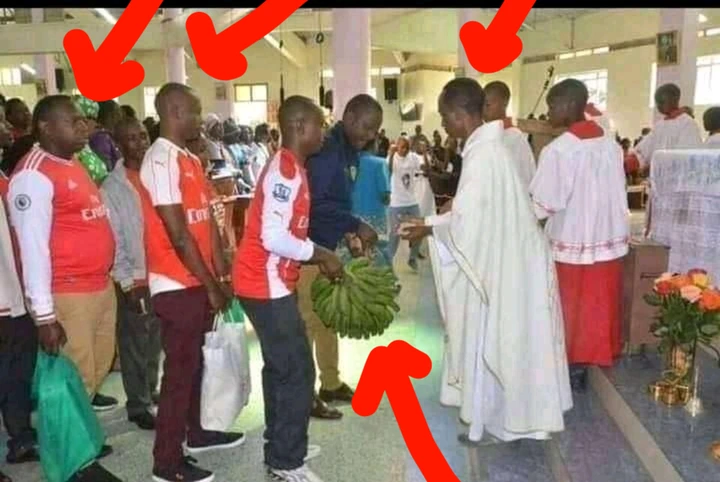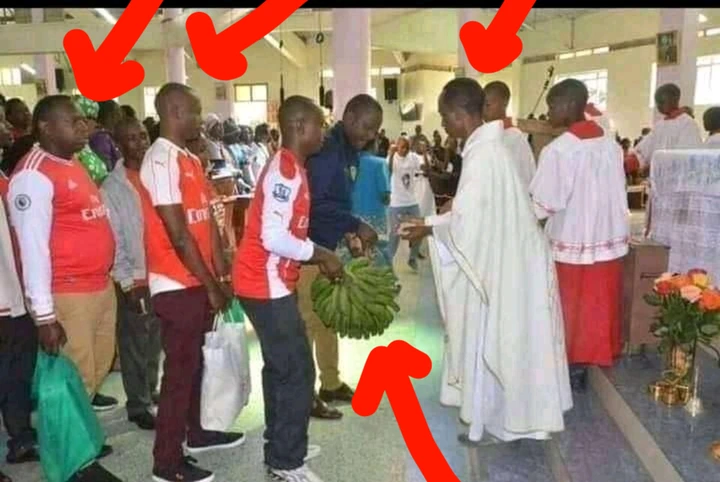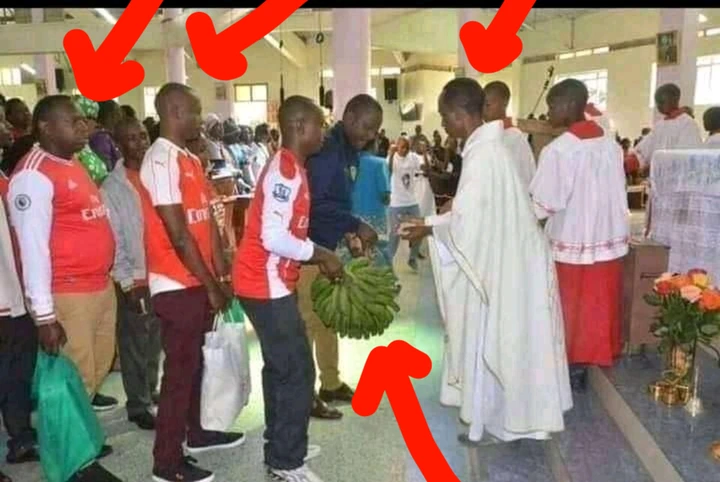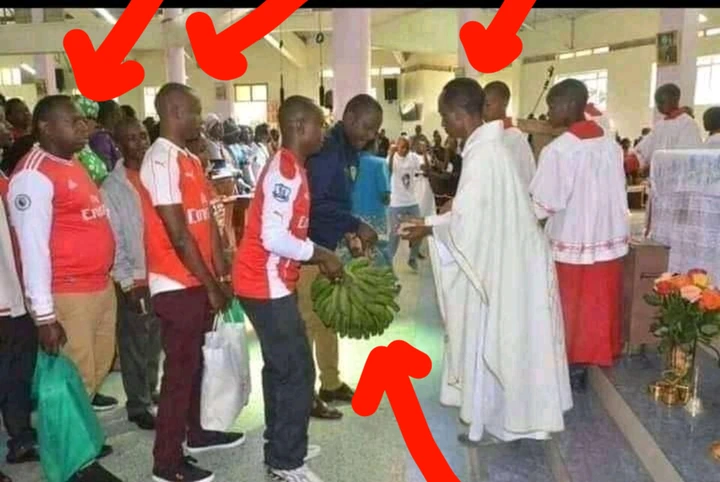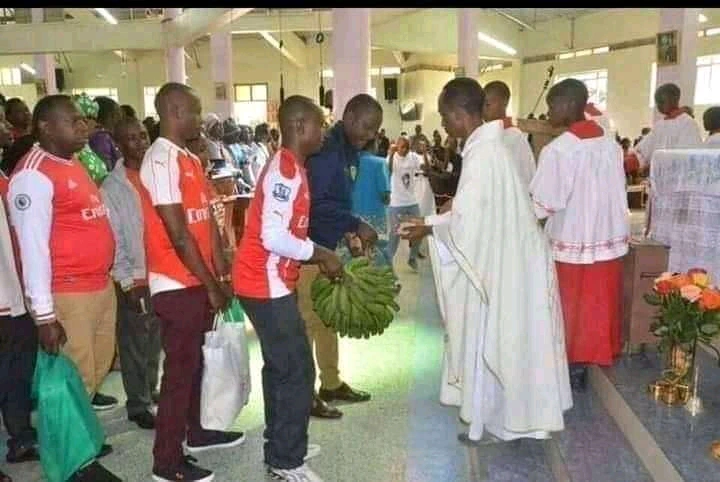 Nigerians are however reacting.
Here are some comments;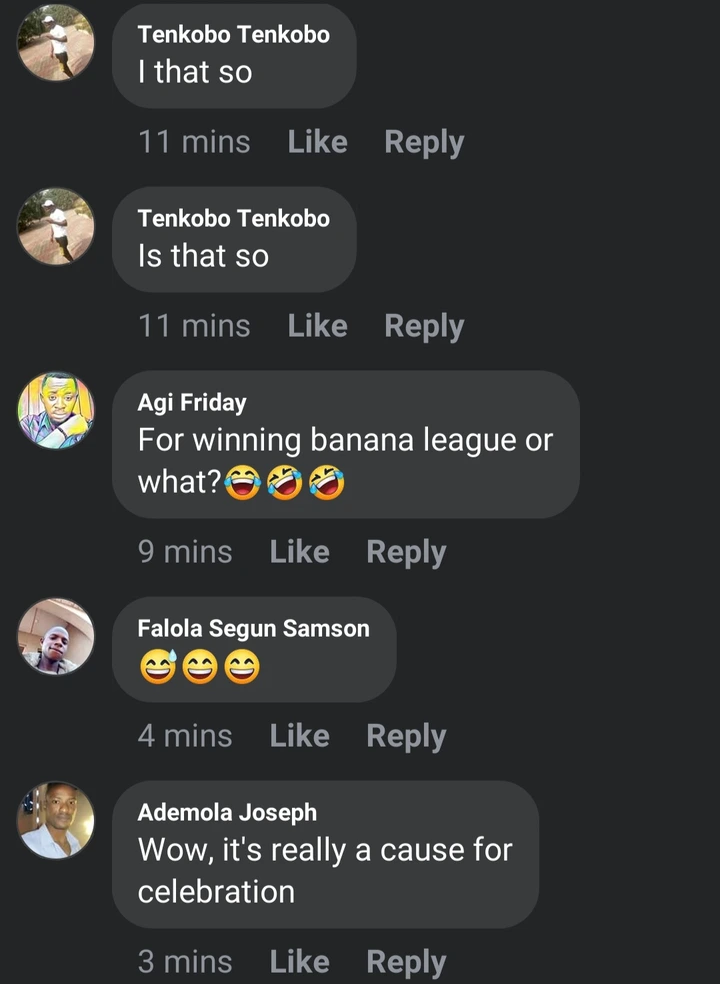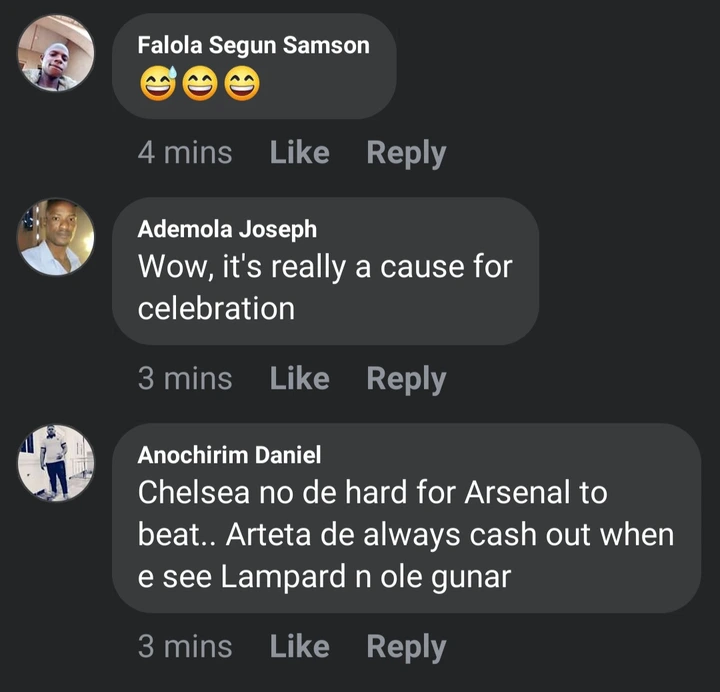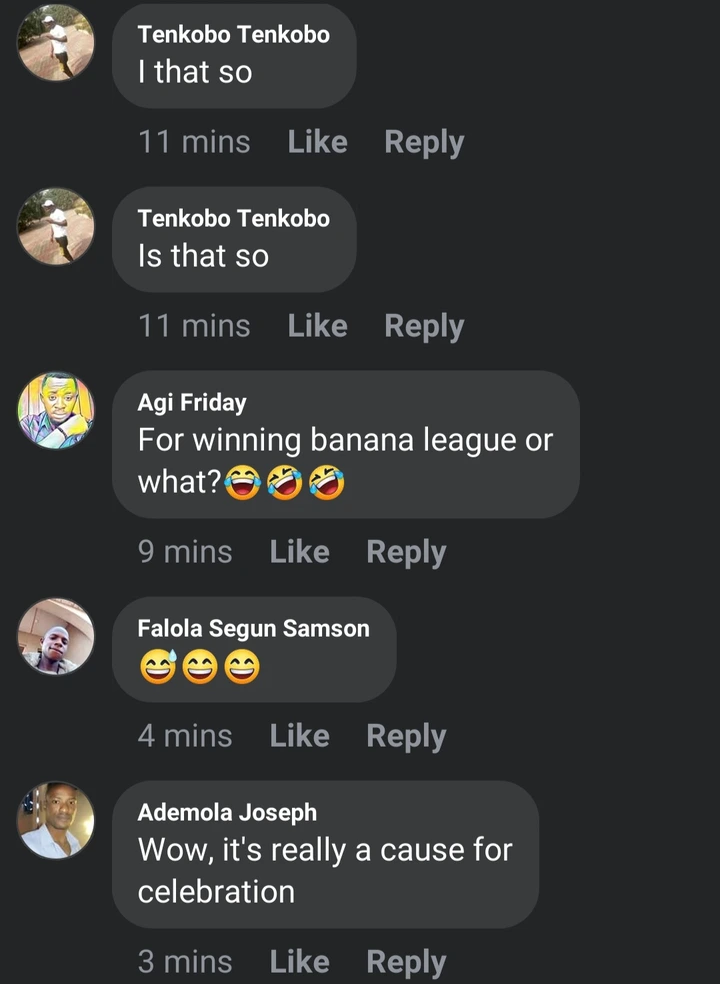 Credit: Facebook.com