Spanish Laliga Team Of The Week (Match Week 16 Full Table and Top Scorer Chat)
The last games in match week sixteen of the Spanish Laliga were played yesterday, Athletic Bilbao against Real Sociedad was the first game that was played yesterday, the away team won by a goal to nil, Portu scored the only goal of the game for Real Sociedad in the early minutes of the first half, the second half of the match ended goalless which allowed Real Sociedad to get the maximum points away from home, the second game was between Osasuna and Alaves, the game ended in a score draw, the first half of the match ended in a goalless draw but both teams got a goal in the second half and held on till the end to earn a point from the match.
(Spanish Laliga Table)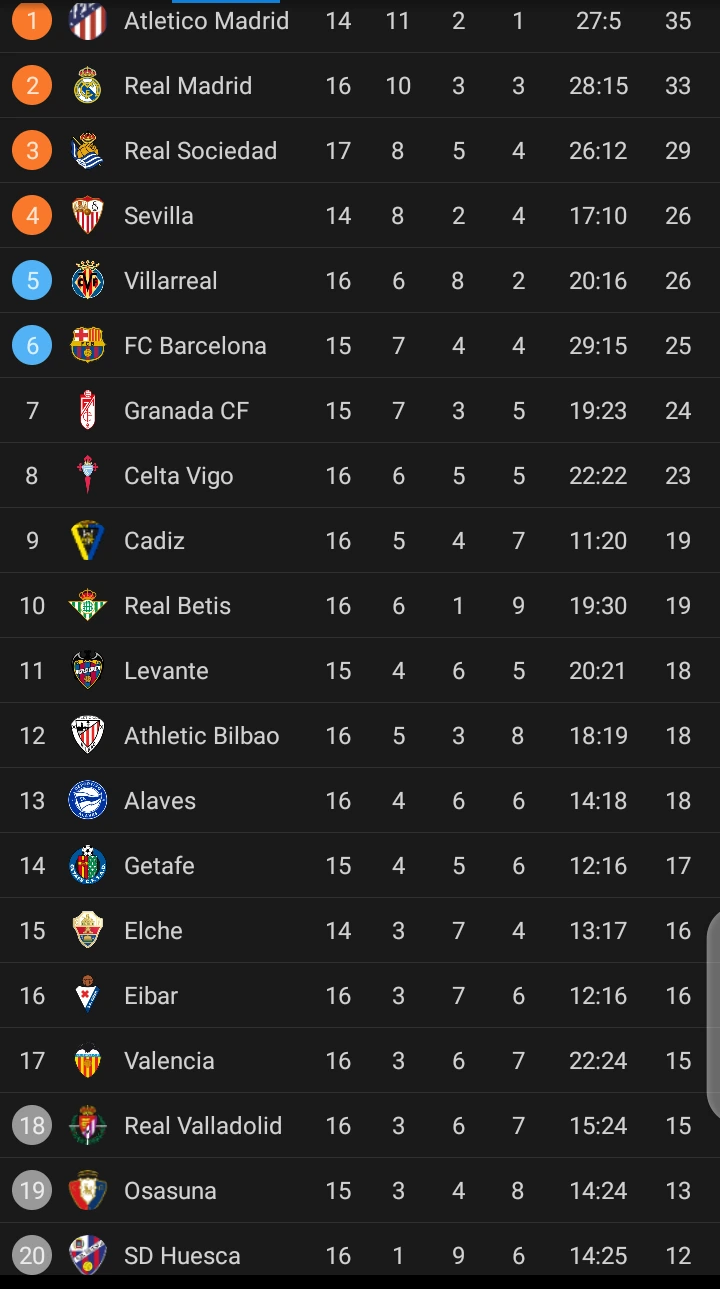 After all the games that have been played so far this season, Atletico Madrid are the most in form team in the League because they have been consistent, the won Getafe by one goal to nil at home, Luis Suarez scored the only goal of the match that helped Atletico Madrid to maintain their place at the top of the League, Atletico Madrid are two points above Real Madrid despite the fact that they have two outstanding games. Real Madrid could not close the gap on Atletico Madrid in match week sixteen because they played draw against Eibar, Luka Modric scored the first goal for Real Madrid in the first half before Fidel scored the eqauliser, Eiche defended well till the end of the match. Barcelona could not get a victory at home against Eibar, Braintwaite missed a penalty in the early minutes of the first half before the away team scored the first goal in the second half, Barcelona got the eqauliser through Dembele but they couldn't breakdown the defense of Eibar for the second goal which allowed the match to end in a draw.
(Results)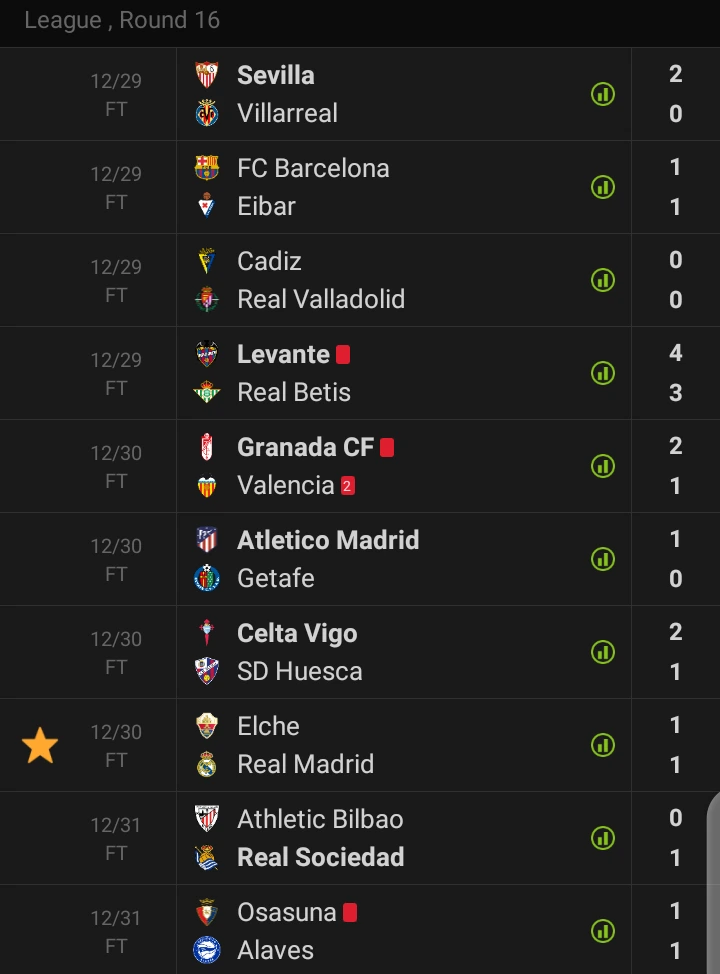 (Top Assists)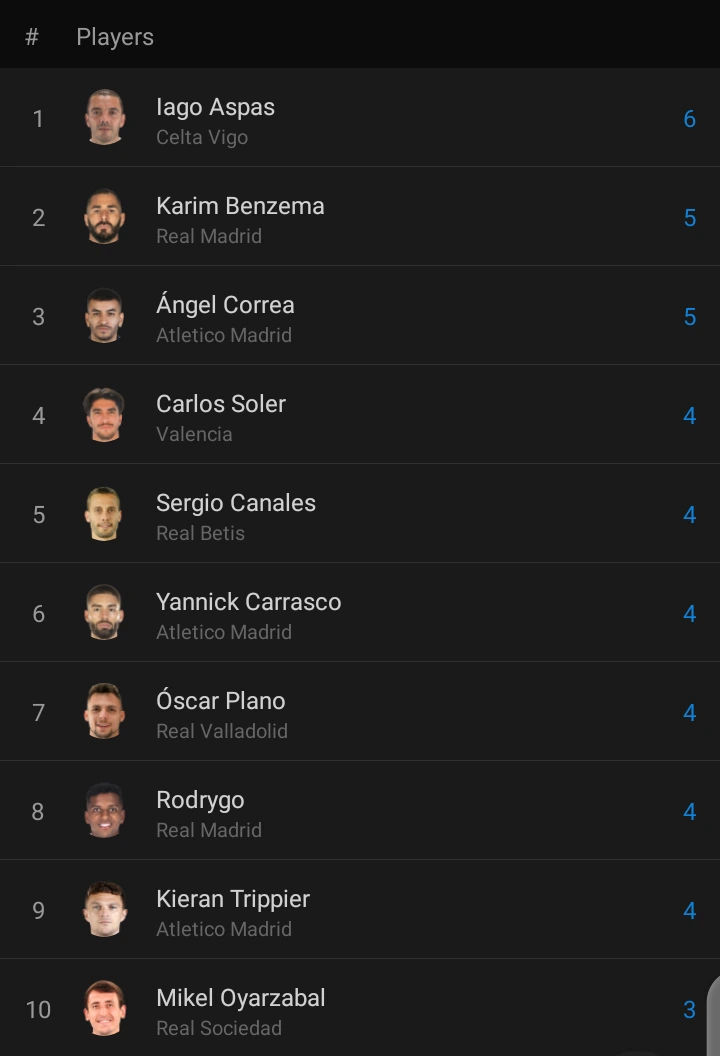 Among all the players that played in match week sixteen of the Spanish Laliga, some players were outstanding for their team which is why they are included in the team of the week, below are the eleven players that were selected for match week sixteen team of the week;
(Top Scorers)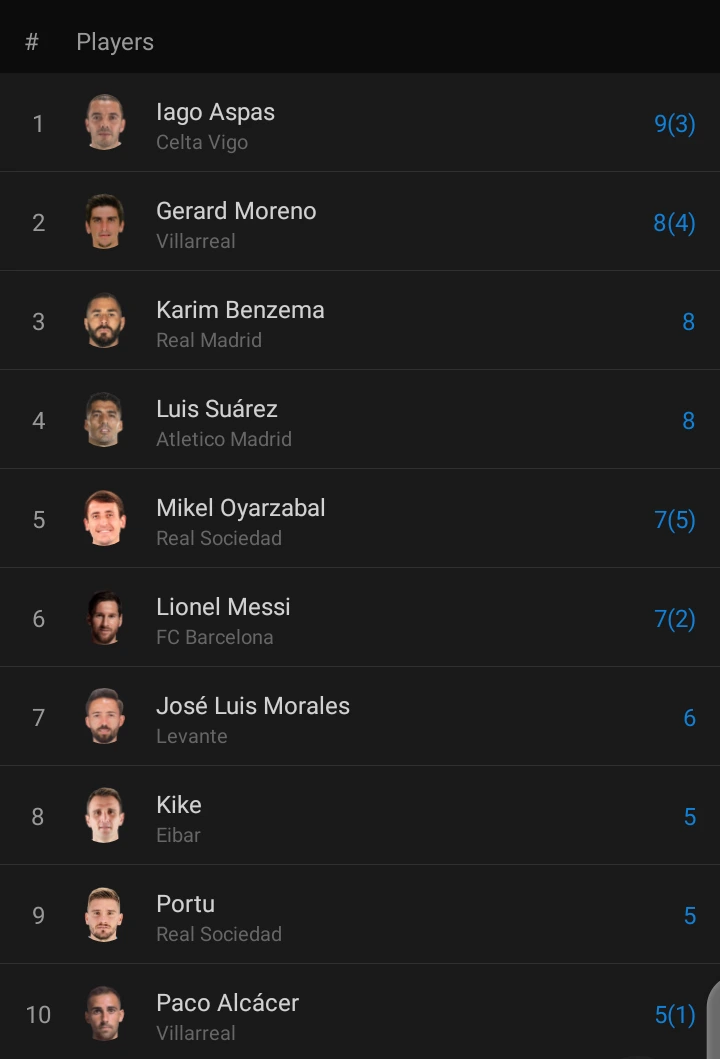 (Spanish Laliga Team Of The Week For Match Week 16)