Stop Calling Timo Werner A Flop, See His Stats Compared To Other Top Premier League Forwards Stats
Timo Werner Joined Chelsea from RB Leipzig in a record fee of £53m in the last summer transfer window unfortunately, the German has not been playing up to the level of the club and fans expectation.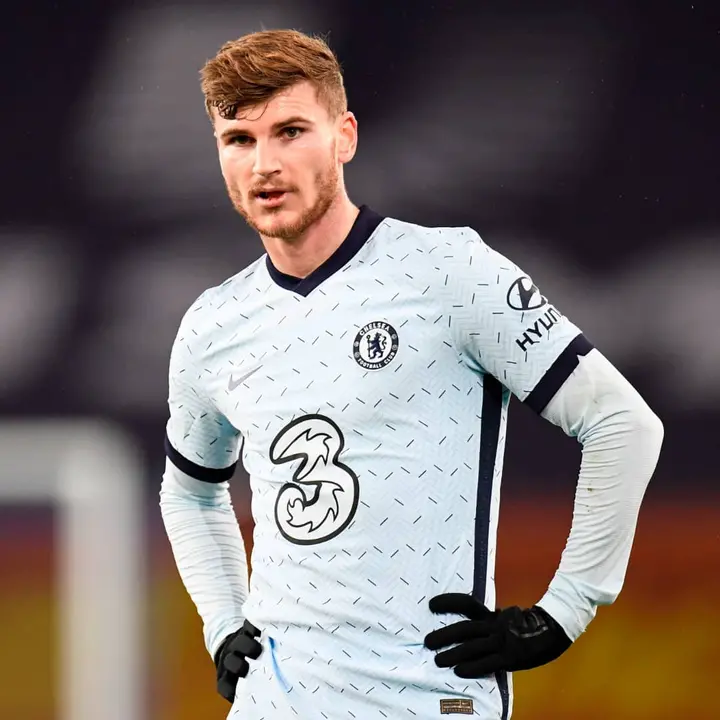 Werner has scored 8 goals in all competitions for Chelsea in 2020/2021 campaign. He has 4 goals in the English premier league, 3 goals in the UEFA Champions League and 1 goal in the Carabao cup. Timo Werner also has 4 assists in the Premier League this season.
The German total goals and assists contribution for Chelsea in the premier league this season is 8, which is very impressive because this is his first season in the English premier league. A real Chelsea fan knew that Didier Drogba first season performance at Chelsea was terrible and he later he goes on to become one of the club top goal scorer. In a nutshell, the club and their fans has to be patient with the German striker.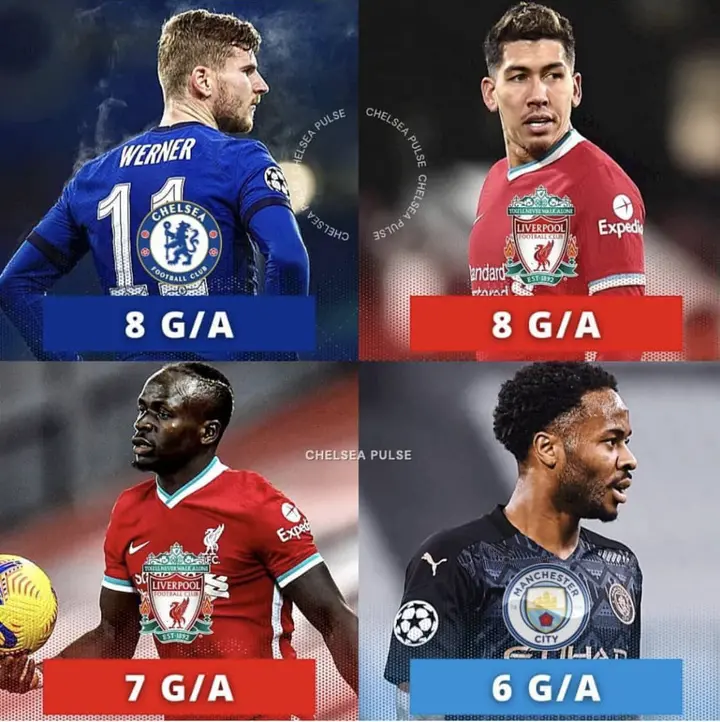 Here are the stats of some other Top English Premier League forwards compares to Timo Werner's stats
1. Timo Werner has 4 goals and 4 assists in 15 appearances.
2. Raheem Sterling has 4 goals and 3 assists in 14 appearances.
3. Sadio Mane has 6 goals and 2 assists in 14 appearances.
4. Roberto Firmino has 5 goals and 3 assists in 15 appearances.
5. Marcus Rashford has 6 goals and 4 goals in 14 appearances.