Stop Comparing Hakim Ziyech With Willian, See Their Stats This Season
The Gunners fans are always full of themselves, as they always thought that Willian is better than Ziyech. Seriously, comparing the Brazilian with the Moroccan is not good enough, because the whole world knows that the Blues new signing is better than the Gunners new signing.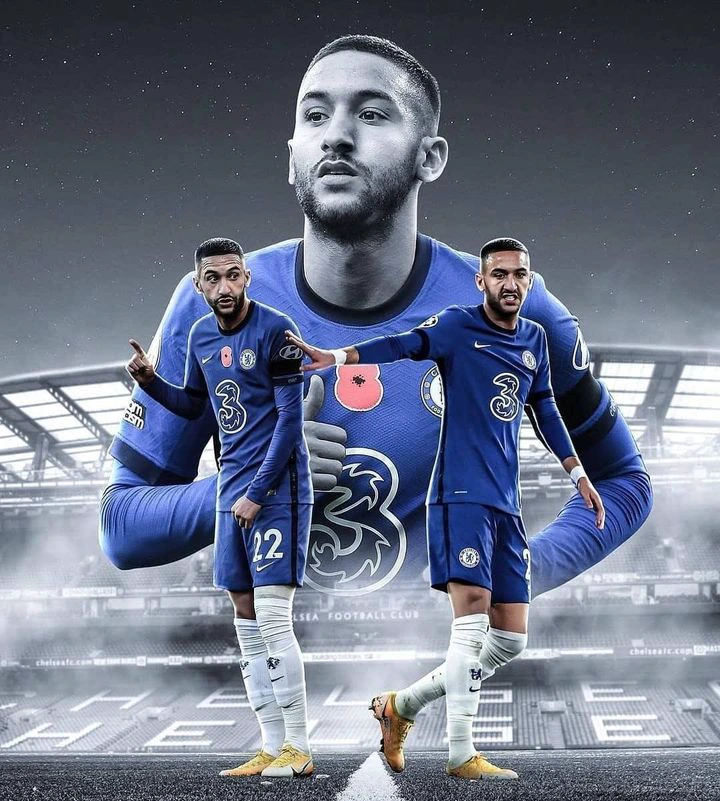 Of course, I'm not trying to condemn Willian's abilities and capabilities, as the Brazilian himself got his own way of making waves in football world. But, Ziyech is far better than him, having seen their performances and contributions as per their career, and this season.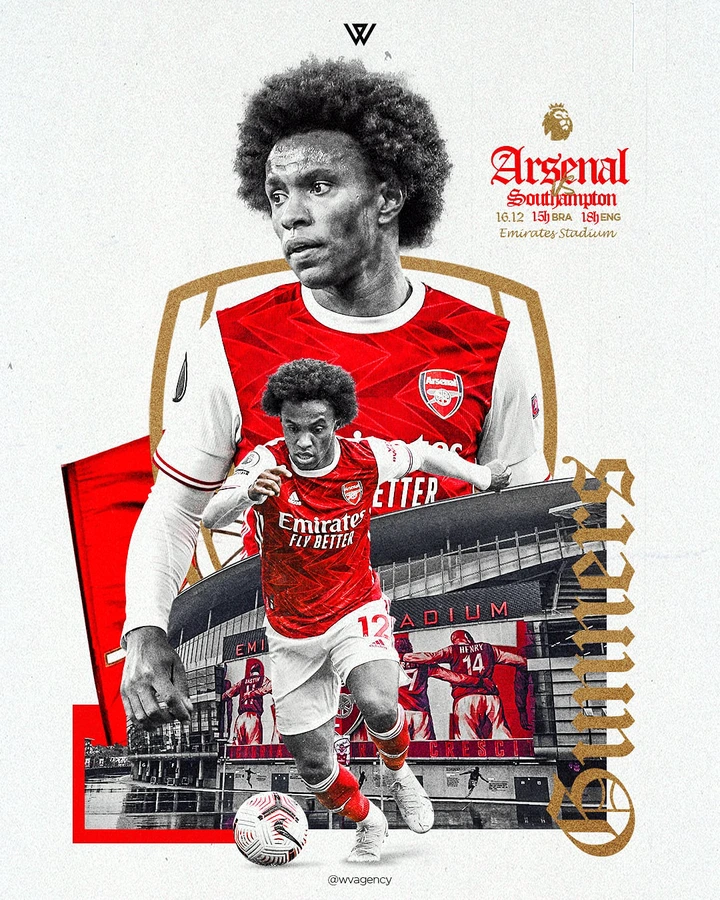 The Arsenal's new winger has been off for many weeks for the Gunners now, as he failed to perform amazingly for the Mikel Arteta's side. Whilst, The Blues new signing has turned to Chelsea's new messiah, as they always feel his absence in the squad.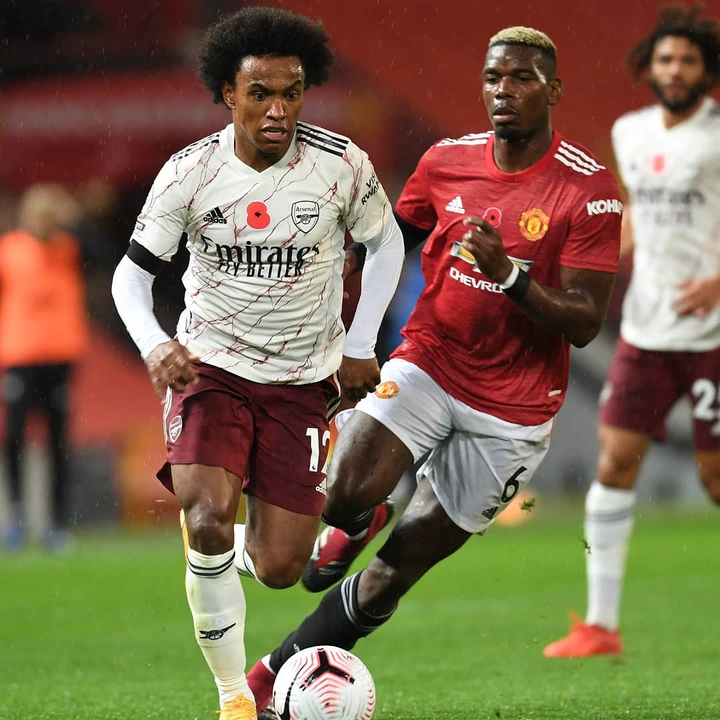 The Frank Lampard's side have never for once regret replacing Hakim Ziyech with Willian, because the Moroccan is indeed a great upgrade of the Brazilian. And, that automatically make Chelsea not feel the Brazilian absence in the squad when he joined Arsenal.
Hakim Ziyech is better than Willian in many ways, in terms of free-kick, corner, dribbles, pace and all that. And, the Moroccan wizard has proven himself enough in Premier League and Champions League for Chelsea this season.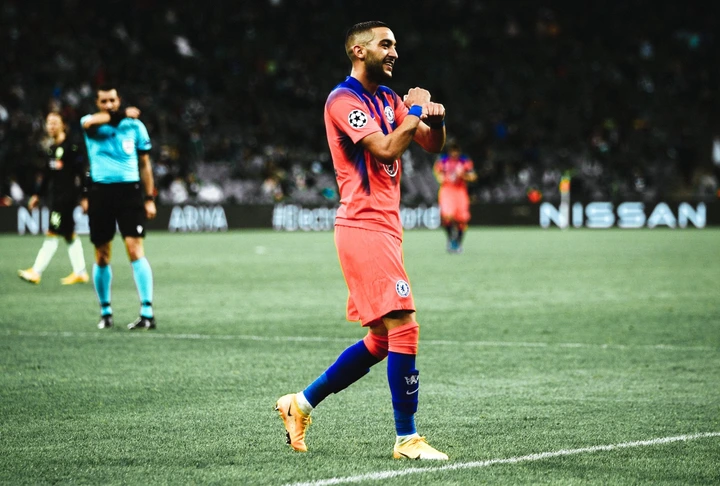 The ex-Ajax helped the Frank Lampard's men to keep 12 matches unbeaten run, and Arsenal are abusing and insulting Willian for his awful and unimpressive performance for the Mikel Arteta's side. As, that's enough to show that Hakim Ziyech is twice better and good than Willian.
Here's Hakim Ziyech and Willian stats this season:-
Hakim Ziyech – Chelsea 
7 appearances
1 goal
3 assists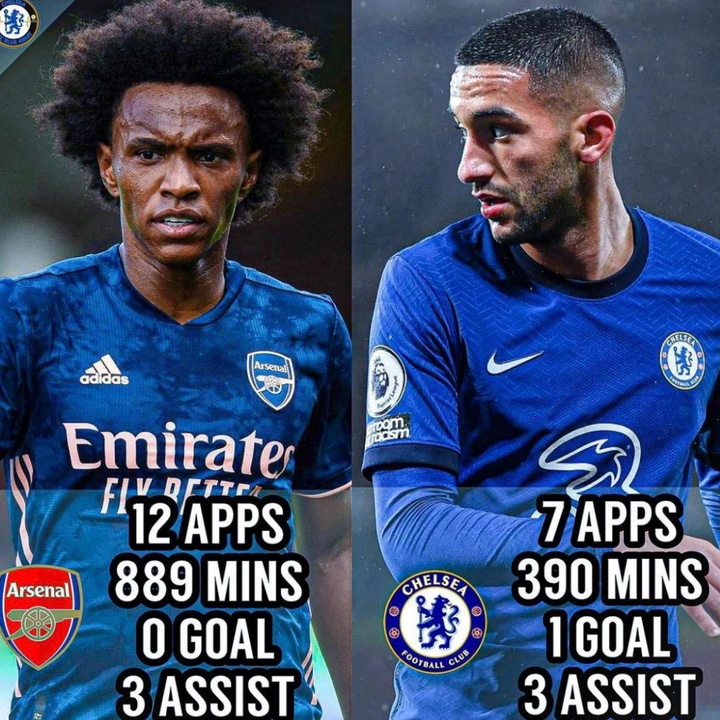 Willian – Arsenal 
12 appearances 
0 goal
3 assists
Of course, the above stats say it all. And, there's nothing left to argue about. The Gunners winger played more games than the Blues winger, and the Blues winger still performed better than him. Willian played 12 games with no goal with just 3 assists, whilst Hakim Ziyech played 7 games with 1 goal and 3 assists.
With no further argument, if Hakim Ziyech plays the same amount of games like Willian (12 games), he would definitely have more goals and assists than the Brazilian this season. And, if the Moroccan is playing for Arsenal FC, he would be their Cristiano Ronaldo and Lionel Messi. Thus, Hakim Ziyech is better than Willian.
Is Willian really better than Hakim Ziyech?