Stop Comparing Jurgen Klopp And Thomas Tuchel, See Their All Time Stats
Some fans and football pundits are comparing Jurgen Klopp and Thomas Tuchel because of how they manage their team tactically, both managers are from Germany which is why some pundits are trying to draw comparison between the two of them, Jurgen Klopp started his career as a manager in the Bundesliga and Thomas Tuchel also started his career in the Bundesliga.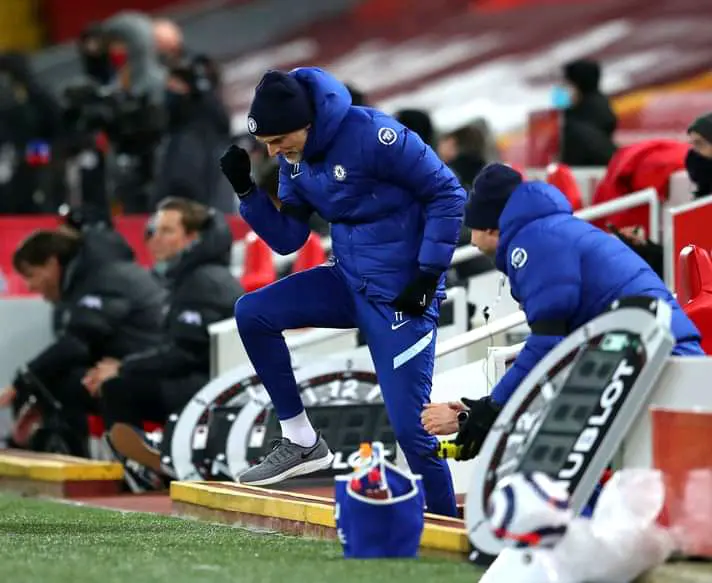 The recent form of Liverpool has made some rival fans to talk about the level of Jurgen Klopp quality as a manager, he has proven over the years that he is one of the top managers in the world, though, his team have failed to win any of their last five games at home but what they did in the League last season is something that should not be forgotten so easily.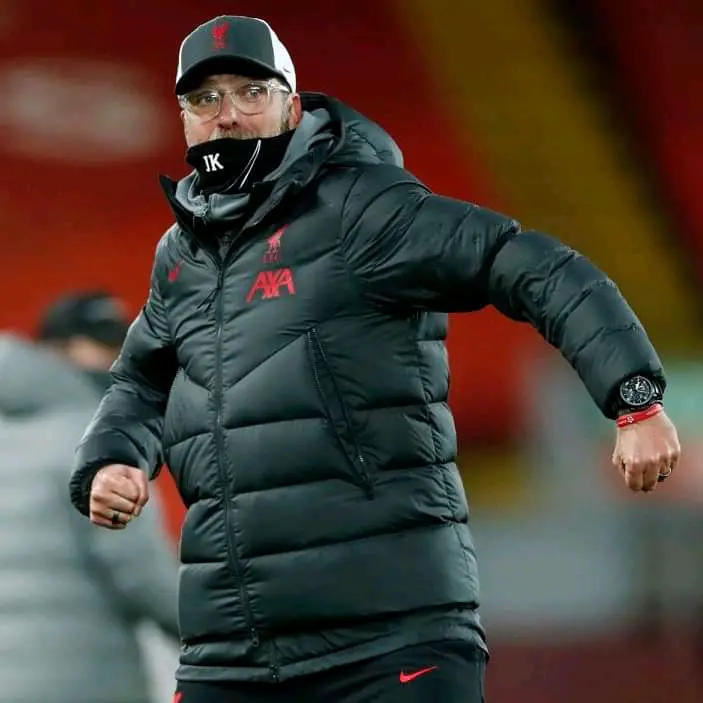 Chelsea are one of the most in form team in the League, they have won some important games since Thomas Tuchel took over as the manager which justified the reason why Roman Abrahamovic was right to sack Frank Lampard, since he took over as the manager of Chelsea they have conceeded just two goals, one came from an opponent player while the second was an own goal.
When it comes to the comparison between Jurgen Klopp and Thomas Tuchel, it seems that both managers are in different levels based on the kind of success they have had in the past, Jurgen Klopp started managing before Thomas Tuchel, he has managed 888 games while Thoma Tuchel has managed 456 games, although the win ratio of Thomas Tuchel is better than Jurgen Klopp but they are both top managers.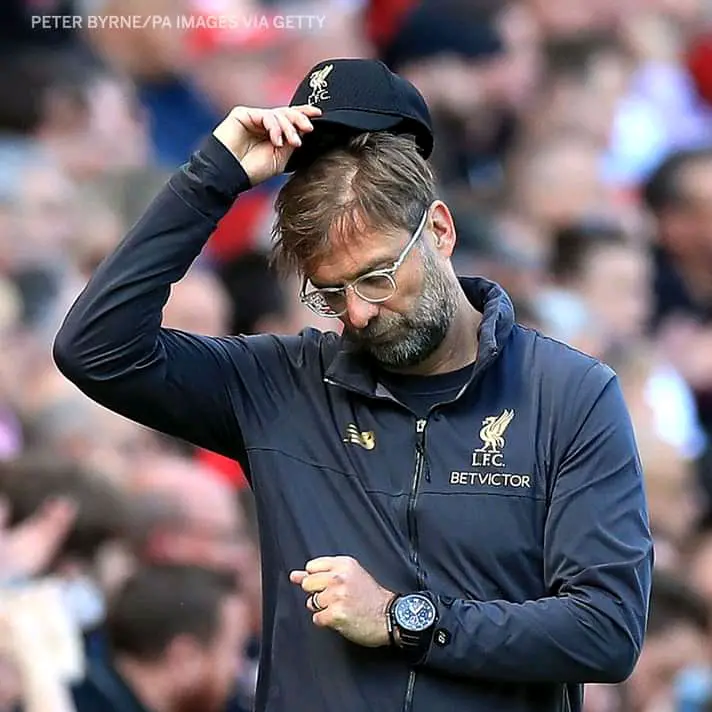 Jurgen Klopp Stats
Games – 888
Win – 471
Loss – 215
Draws – 202
Win% – 53
Trophies – 9
Jurgen Klopp has won nine trophies while Thomas Tuchel has won seven trophies, their style of play is quite different because Thomas Tuchel loves to keep possession and conceeded less goals while Jurgen Klopp's team loves to work hard and pressurize teams until they break them down, Jurgen Klopp has won the Premier League and Bundesliga but Thomas Tuchel has won the French Ligue 1 only.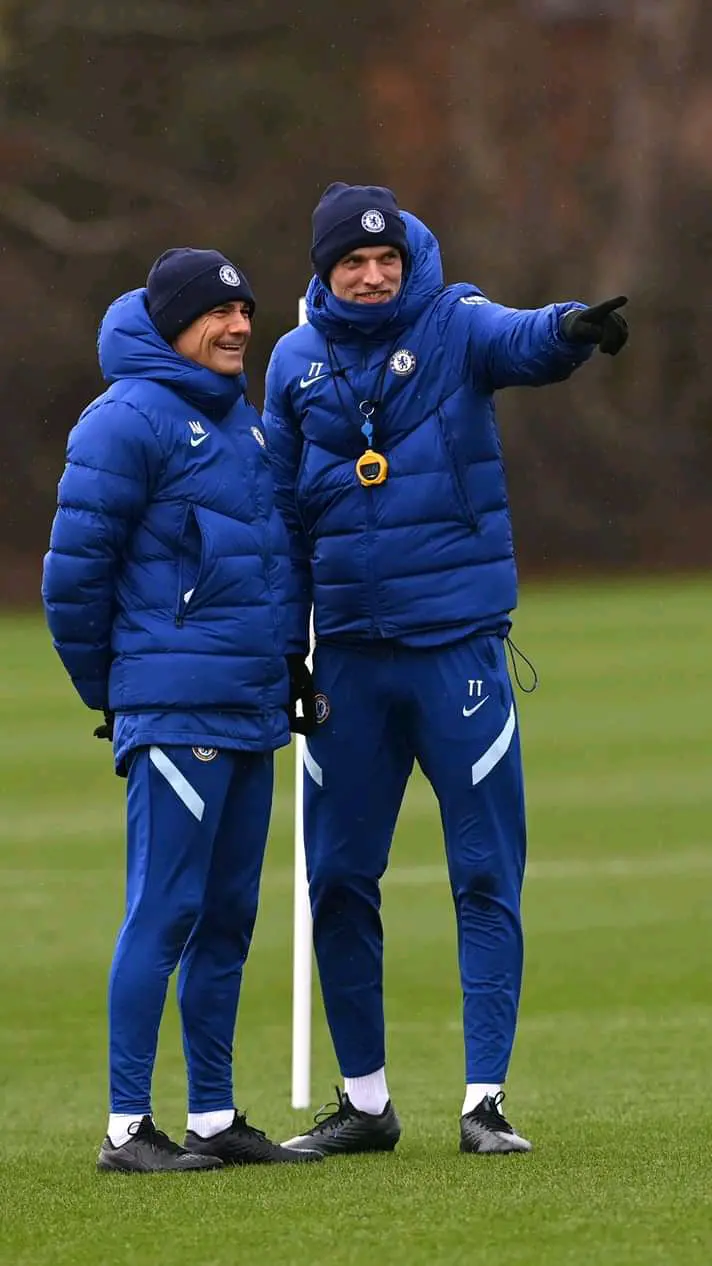 Games – 456
Wins – 262
Loses – 112
Draws – 82
Win % – 57
Trophies – 7
Thomas Tuchel has shown that he has what it takes to take Chelsea to the next level, they have won against some of the big teams they couldn't win during the time of Frank Lampard, though it is little bit difficult to say who the best manager is between Jurgen Klopp and Thomas Tuchel.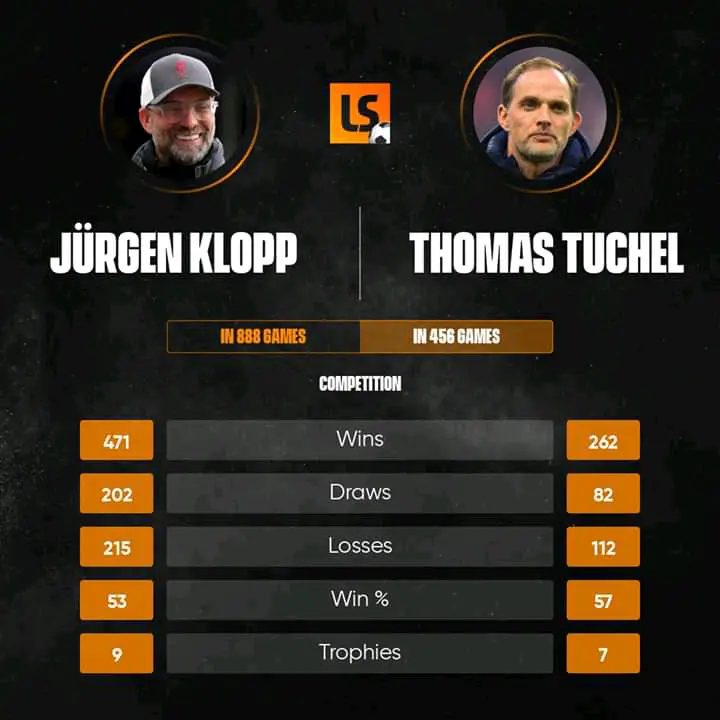 Who did you think is the best manager between the two of them?