Stop Comparing N'Golo Kante to Paul Pogba, See their statistic showing that one is over rated.
Most of the rivals football fans have been fond of comparing top football stars especially when they're among the best in the game.
Recently Chelsea fans and Manchester United fans have been comparing between Paul Pogba and N'Golo Kante who the best is.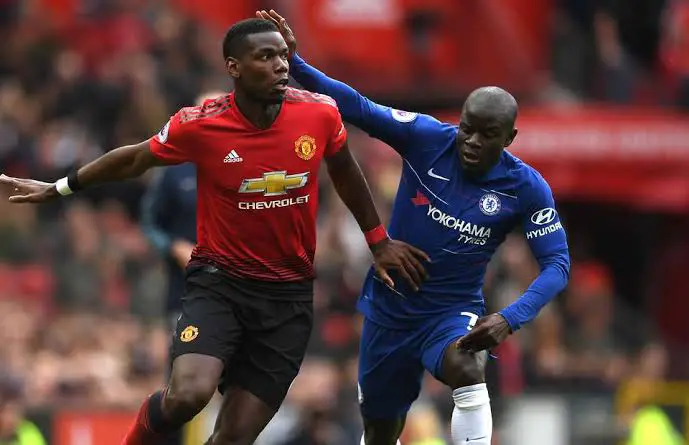 But after this statistic I want to show you in this article you will be able to compare rightly so as to know who is truly the best between the two midfielders.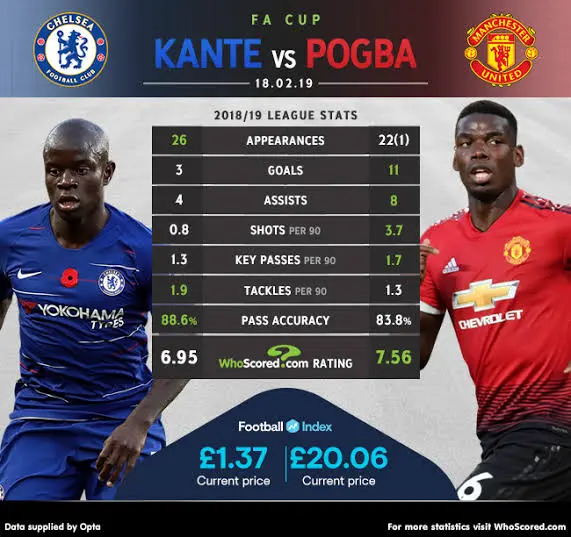 Pogba is a French professional footballer who plays for Manchester United, the midfielder has won three trophies since joining Manchester United in 2016 trophies which includes an Europa League, Charity Cup and a Carabao Cup.
Pogba has played a total of 118 games for Manchester United scoring 25 goals and provided 26 assist for the English club.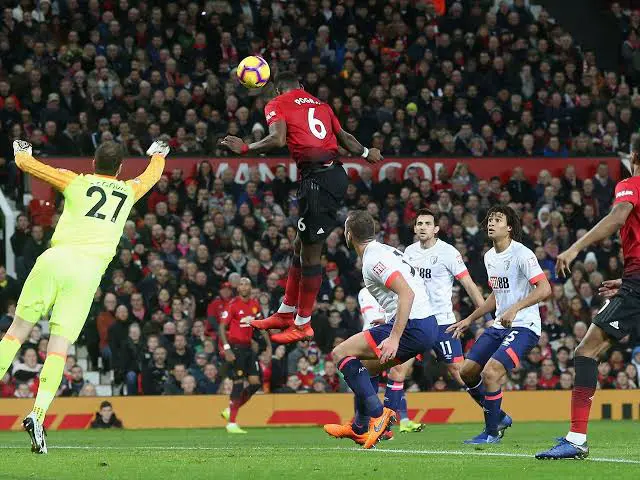 He has further dispensed 7, 325 passes and he has created 21 big chances and 557 accurate long crosses and passes.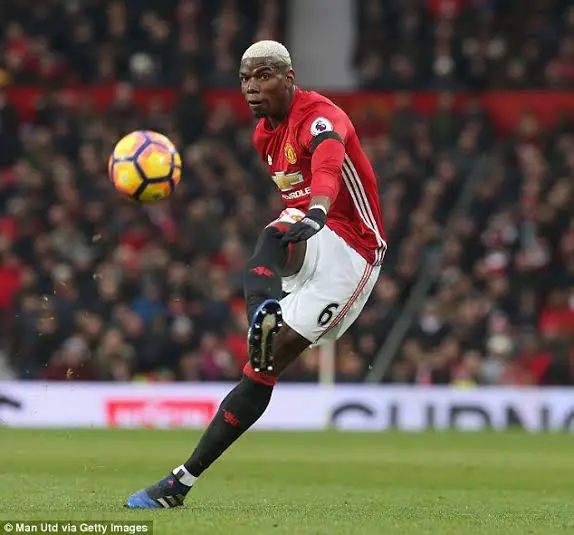 Coming to N'Golo Kante the Frenchman has won one Premier league title, one FA Cup as well as an Europa League trophy in Chelsea. He has played a total of 170 games for Chelsea scoring 10 goals and provided 11 assist.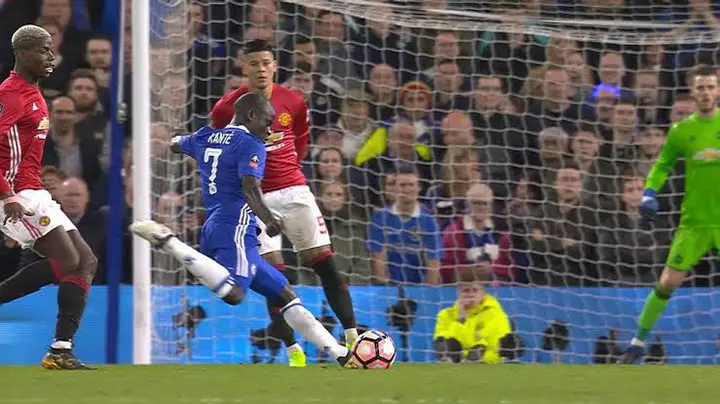 He has also dispensed 9, 402 passes and has made 391 accurate long crosses and passes as well.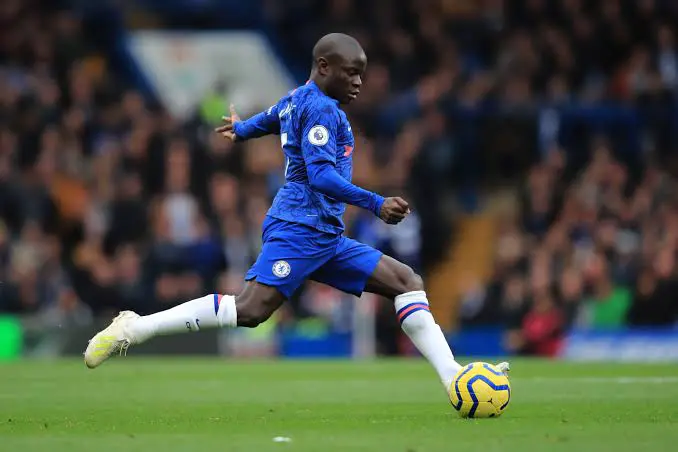 So having gone through this statistics, who do you think is a better midfielder between the two World Cup Winners.