Stop Comparing Tammy Abraham With Olivier Giroud, See Their Stats This Season
Almost all Chelsea's fans always place Olivier Giroud above Tammy Abraham, as they believe and claim that the Frenchman is better than the Englishman. To the extent that, they prefer Giroud leading the frontline to Abraham. Of course, both the two ballers are Chelsea's players, and they have been performing impressively in this season. Comparing Tammy and Olivier with each other is good and fine, because the two Blues ballers are playing the same role for Chelsea.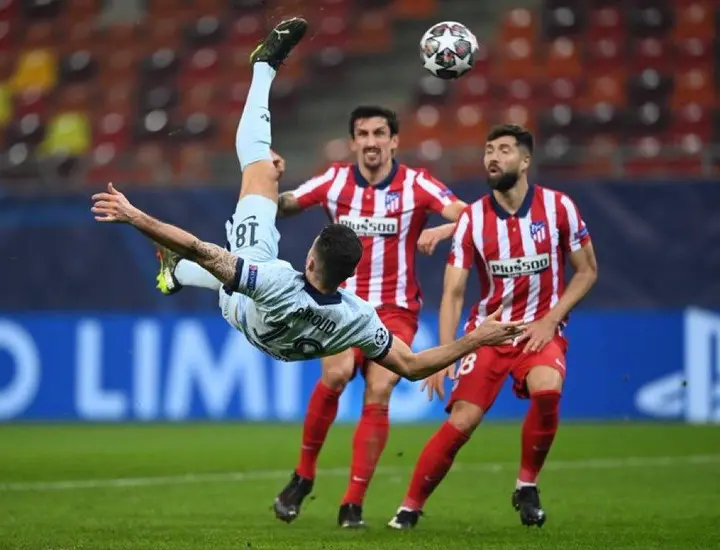 The Frenchman has been into footballing before the Englishman, so definitely the France international ought to have more experience than the England international. But, saying that Giroud is better than Abraham is another story. The Blues 34-year-old striker always deliver and rescue the team, whenever they are in trouble against the opponents. And, the 23-year-old striker performance and contribution at Chelsea this season cannot be totally ignored. Of course, Tammy Abraham had rescued Chelsea many times this season, and he happened to be Chelsea's highest goal scorer as per this 2020-2021 campaign.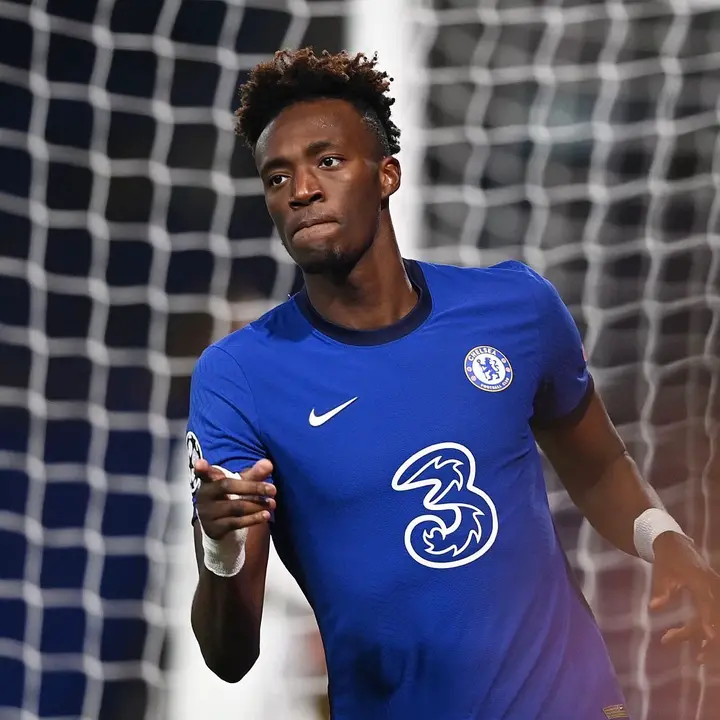 Having seen Abraham and Giroud performance and stats this season, it would be unfair to say that the Frenchman is better than Englishman. Because, Abraham still performs better than Olivier, and it's high time Chelsea's fans understand that Giroud is nowhere better or greater than Tammy. The Chelsea's academy player is just 23-year-old and he's already performing better than the 34-year-old central forward, so by the time he would be at Giroud age, definitely he would be twice better than Frenchman.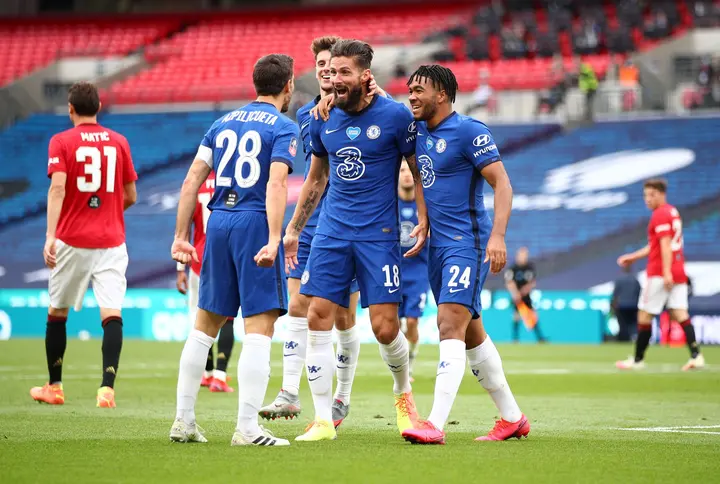 Chelsea's fans have to cased being sarcastic and sentimental, as they always place Giroud above Abraham. Because, they believe the Frenchman is better than the Englishman, and they don't believe in Abraham's abilities and capabilities at all. In line with their performances and contributions this season, it's very clear that Olivier is nowhere better than Abraham. And, the Englishman still has better future ahead of him to improve himself and his abilities.
Here's Tammy Abraham and Olivier Giroud stats this season:
Tammy Abraham
30 Games
12 Goals
6 Assists
18 Goal Contributions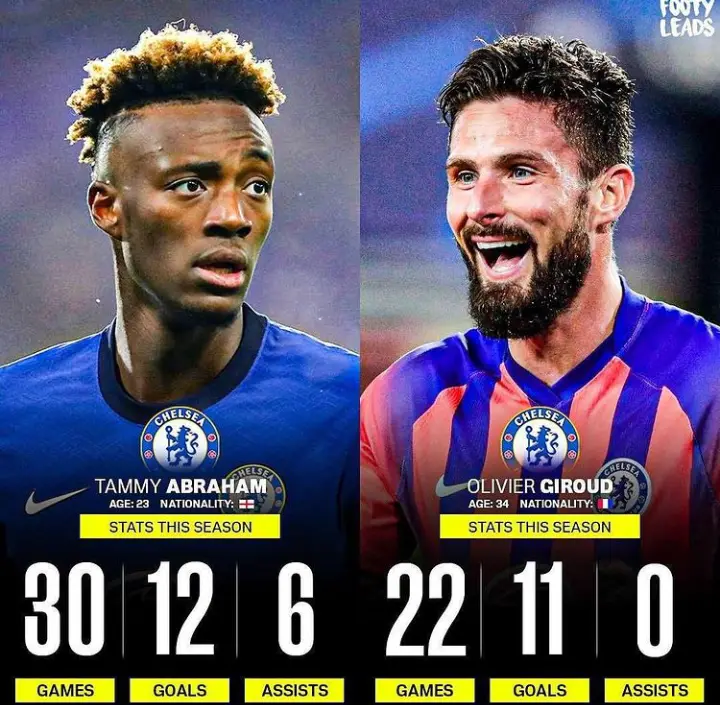 Olivier Giroud
22 Games
11 Goals
0 Assist
11 Goal Contributions
The above stats obviously show that Abraham is better than Giroud. As, the Frenchman bagged 11 goal contributions in 22 appearances for Chelsea this season. While, the Englishman bagged 18 goal contributions in 30 appearances for the Blues. So apparently, Abraham has proven the haters wrong, as he's currently performing better than the Frenchman for the Blues this campaign. Many Chelsea's fans would choose Giroud ahead of Abraham, but the Englishman is still better than the Frenchman.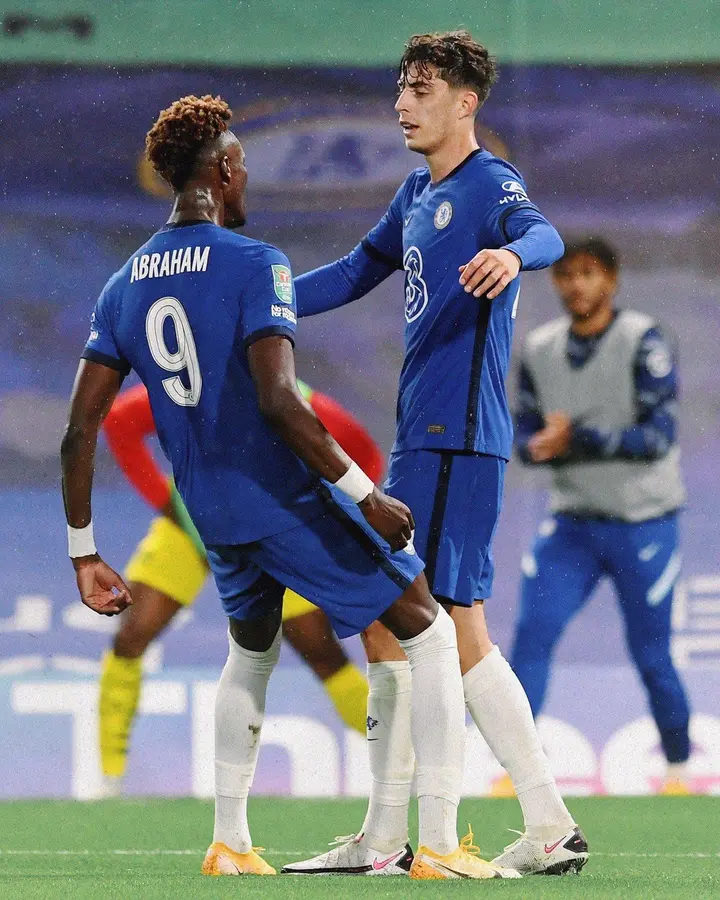 Thomas Tuchel always chooses the Englishman ahead of the Frenchman, mainly because he believes in his abilities and capabilities. Thus, some Chelsea's fans are just being sarcastic believing that Giroud is better than Abraham. And in line with the above stats, it's crystal clear that the 23-year-old baller is better than the 34-year-old central forward.