Tammy Abraham Has Proven Why He Should Stay At Chelsea
In this article, I will proceed by briefly highlighting the match which brought about my conclusion on the debate, whether or not Tammy Abraham should stay at Chelsea.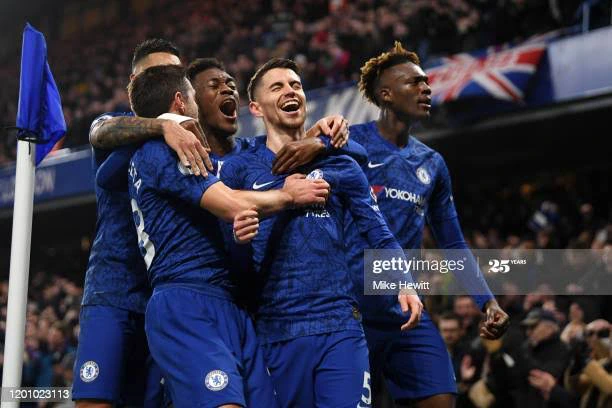 Photo credit: gettyimages
On Monday, Chelsea secured a win against a side who had in previous matches been an annoying side preventing Chelsea from having a win in a series of previous fixtures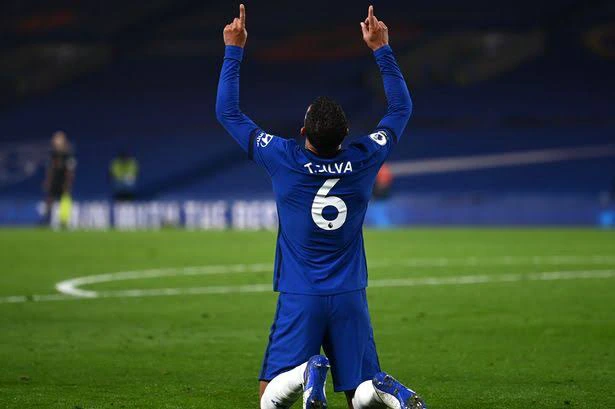 The winning goals were scored by a Thiago Silva direct header and Tammy Abraham scoring twice, late on in the match. Chelsea eventually left with all three points against West Ham United.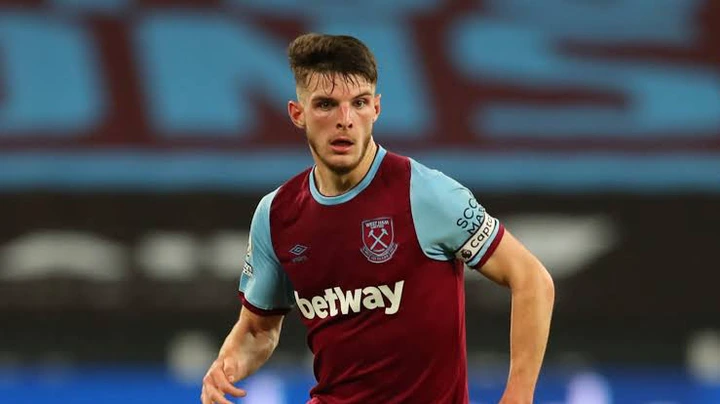 Earlier in the match, West Ham's Declan Rice slotted the ball into the net for the Hammers from a very acute angle after just seven minutes but his goal was ruled out by the assistants offside flag.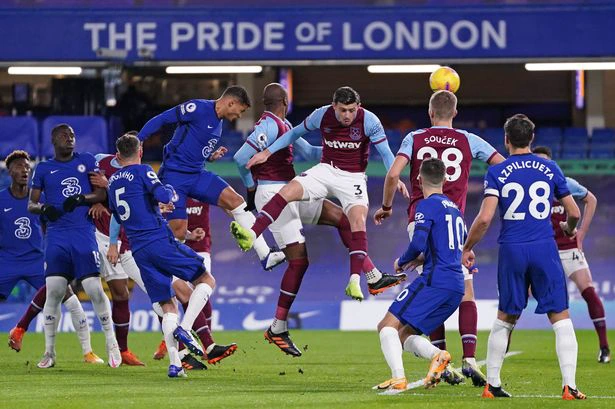 Not so long after that chance, another chance fell to Thiago Silva through a Mason Mount corner from the right and his unchallenged leap resulted in a powerful header into the net, leaving Lukasz Fabianski no chance to muster a save.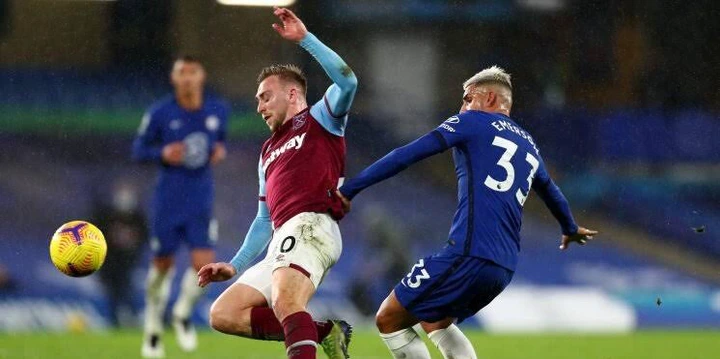 Being a game of misfortune for the Hammers, another Jarrod Bowen goal around 30 minutes was disallowed for a foul on Thiago Silva in the build up.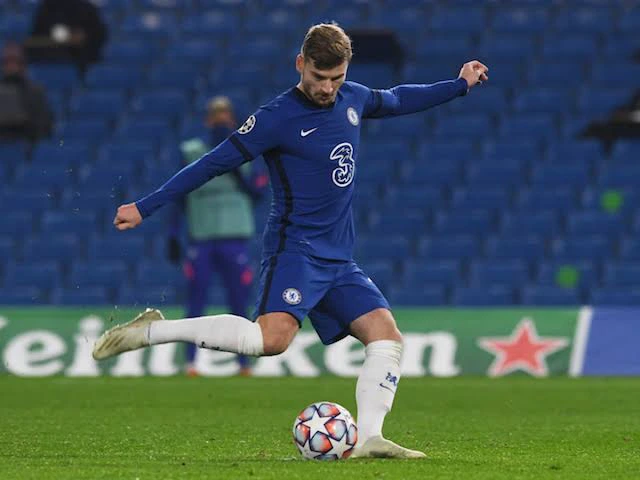 Chelsea had a chance to double their lead after a break through Timo Werner, but he missed a good setup by Christian Pulisic, who is adjudged to have played the ball a little too late for the German.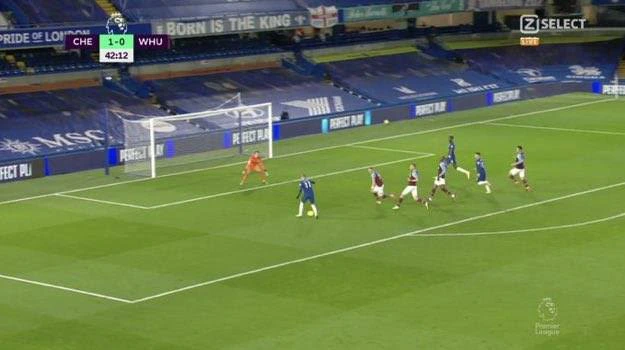 West Ham controlled the early minutes of the second half by putting the pressure on Chelsea but to no avail. And against the run of play, Tammy Abraham doubled Chelsea's lead through a flick on 78th minute mark following a scuffed Werner shot.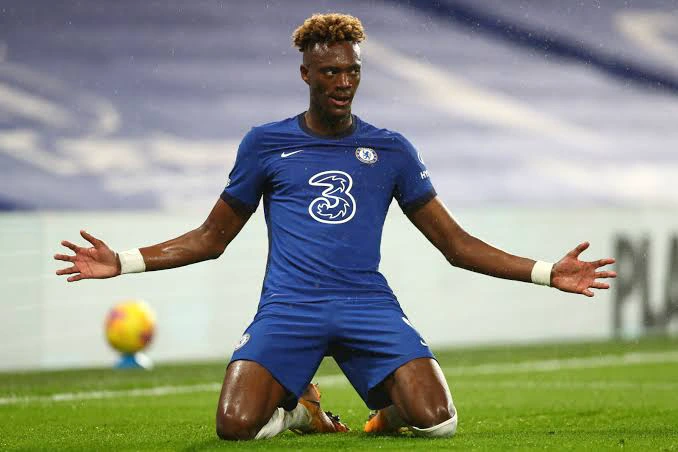 The Blues then initiated another break, and Mason Mounts ball into the box was met by Pulisic, who headed the ball onto Fabianski and Tammy Abraham then pounced on a loose ball to side-foot the undoubtedly confirm three points for his team, with only ten minutes of normal time to go.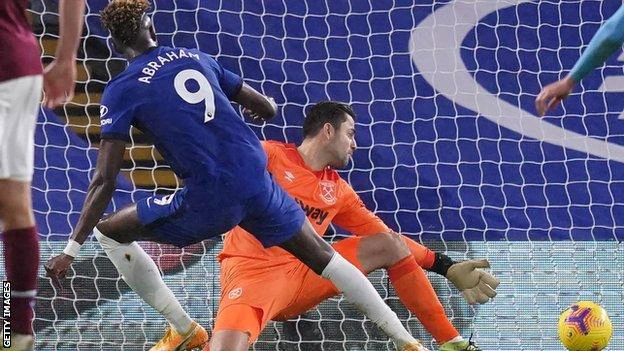 That victory made it the 8th time that Chelsea have scored at least three goals in a Premier league match this season. It could have been more but Timo Werner being unlucky, hit thecrossbar.
So, the win moves Chelsea up to to fifth, displacing Manchester United on 25 points, while West Ham unfortunately remain 10th on 21 points.
So, with all that said, it's obvious that Tammy won the match for the Blues. In recent weeks, the centre-forward position for the London giants has been under serious competition. With the option of having three unique goal scoring strikers, to hold that spot in the side is not easy.
In the match against West Ham, Timo Werner had two clear chances to score but failed to. Unlike him, Tammy pounced on every opportunity he got, being as clinical as possible.
Conclusively, I believe that Tammy Abraham is the right choice in the long term for Chelsea and the club should do all they can to keep him at the club.
What do you think about Tammy Abraham as the long term solution to the striking problems the team has been encountering?