Three Manchester United Stars Are Named In Top (7) 2020 Most Minutes Played in World Football
The list of 2020 most minutes played by Football players has been released in which seven players are mentioned and it includes three Manchester United stars.
These Players have Shown this year their consistency as they worked tirelessly for their respective clubs meaning they are also their Manager's favourite which is among the reasons they played the most minutes.
In the case of Manchester United, Manager Ole Gunnar Solskjaer despite his habits of rotation of first team players, there are still few players who have played more minutes under him in this year 2020.
However the three Manchester United Stars who made into this list are Harry Maguire, Bruno Fernandes and Victor Lindelof and here's the list of how they are ranked;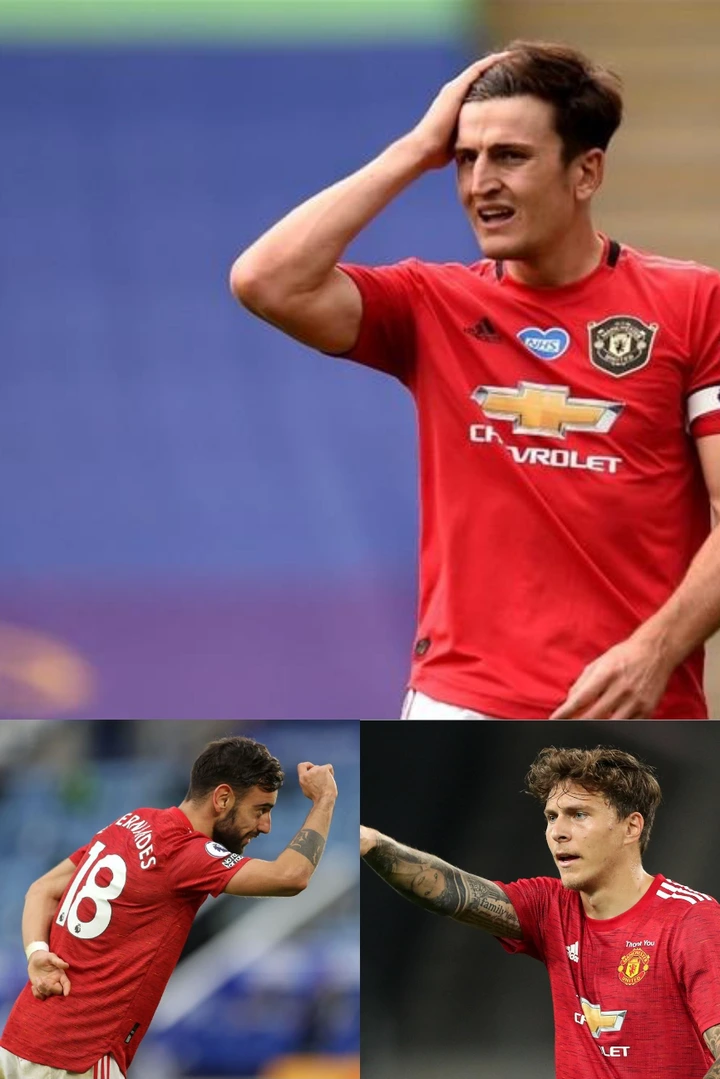 1. Harry Maguire = 4,745 minutes played
2. Ruben Dias = 4,344 minutes played
3. Lionel Messi = 4,293 minutes played
4. Bruno Fernandes = 4,164 minutes played
5. Bruno Pacheco = 4,162 minutes played
6. Romelu Lukaku = 4,144 minutes played
7. Victor Lindelof = 4,142 minutes played
Congratulations to the three of them