Top 5 Best Goalkeepers In The Premier League 2020/2021 Season So Far, Ranking based On Clean Sheets
With sweeper 'keepers all the rage in football at the minute, the spotlight has arguably never been greater on the men between the sticks. Managers are increasingly demanding that their goalkeepers must be proficient with the ball at their feet and quick off the line to anticipate danger. But, fundamentally, a goalkeeper's main objective is to prevent the ball hitting the onion bag. Do this and your team stands a greater chance of winning. So, while we may laud the ball-playing exploits of Alisson, or the crisp precision of Ederson's passing range, these modern requirements of the No. 1 would count for little if opposition shots were consistently hitting the stanchion. Fortunately for Man City and Liverpoolfans, the above duo are pretty good at doing both, with Ederson currently in first position for the Golden Glove. But, who will win the race come May?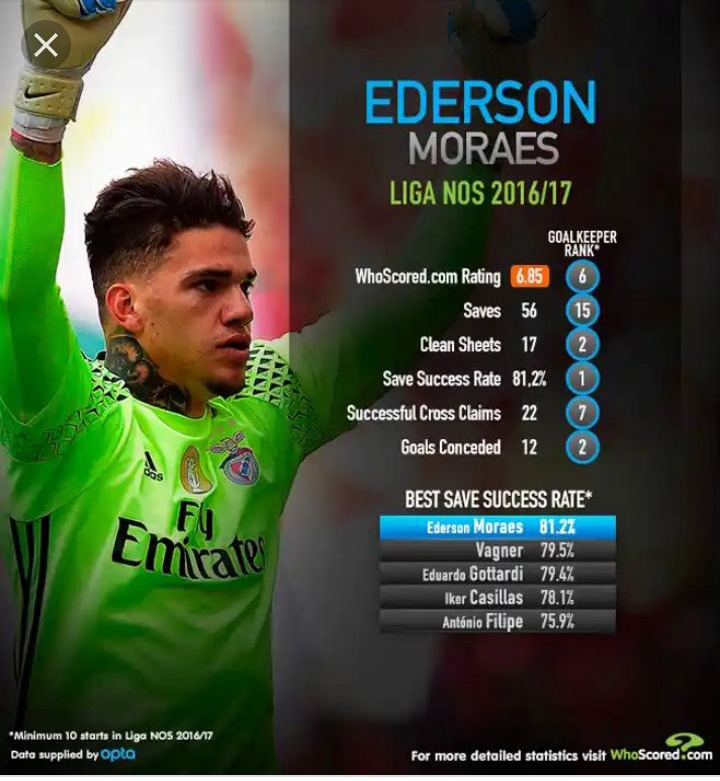 1. Ederson
Total clean sheet: 16
Minute of games played so far: 2,610
The best goalkeeper in the Premier League 2020-2021 season in terms of the number of clean sheets earned, Ederson is the 27-year-old Brazilian goalkeeper of Manchester City who tops the list of best Premier League goalkeepers in 2020-2021 season with a total of 16 clean sheets earned.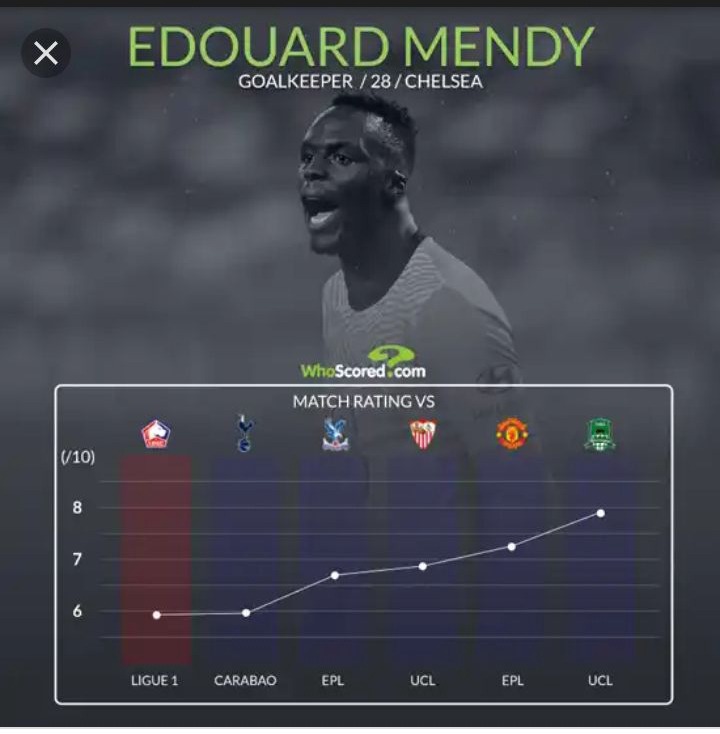 2. Edouard Mendy
Total clean sheet: 15
Minute of games played so far: 2,160
Edouard Mendy was a much needed signing for Chelsea. Getting familiar with Kepa Arrizabalaga's reckless streak is not a comfortable thing to do especially when your side's attackers are showing a lot of promise.Mendy has sealed the leak at the back and has kept 14 clean sheets so far this season. Mendy is an excellent shot stopper and is adept at dealing with attempts from close range.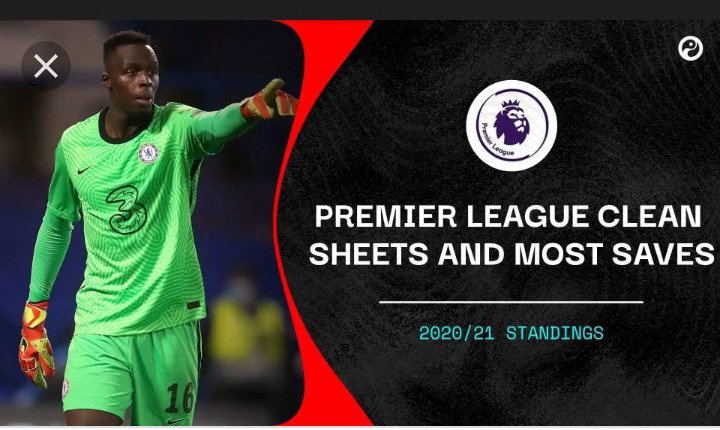 He also adds an extra dimension to Chelsea's game with his accurate long balls.One admirable thing about his shot stopping is that he negotiates low shots really well and makes good use of his legs and his body to get in the way of the goal. His flying save off a Marcus Rashford shot in the 0-0 draw against Manchester United is a clear example of how Edouard Mendy's inclusion has led to a significant improvement at the back for the Blues.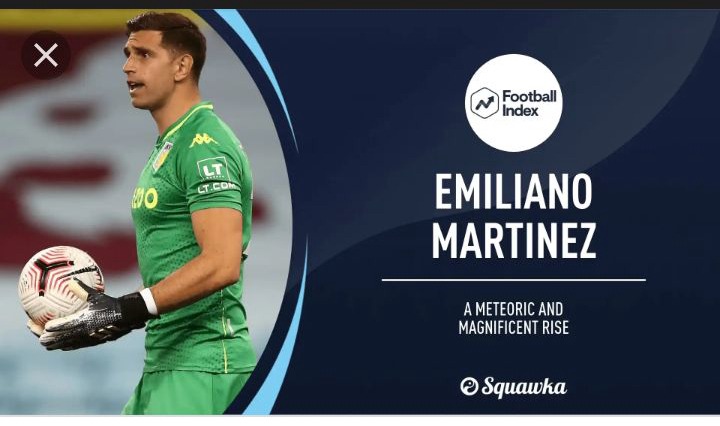 3. Emiliano Martinez
Total clean sheet: 14
Minute of games played so far: 2,520
Villa's decision to throw £20m at Arsenal for their backup goalkeeper looked a little crazy in the summer, but whoever it was at the club who pulled the trigger deserves a statue in their honour. Clean sheets have become a normality for Villa, who know they can rely on Martinez to keep them in games this year, and Dean Smith's side are shining because of that.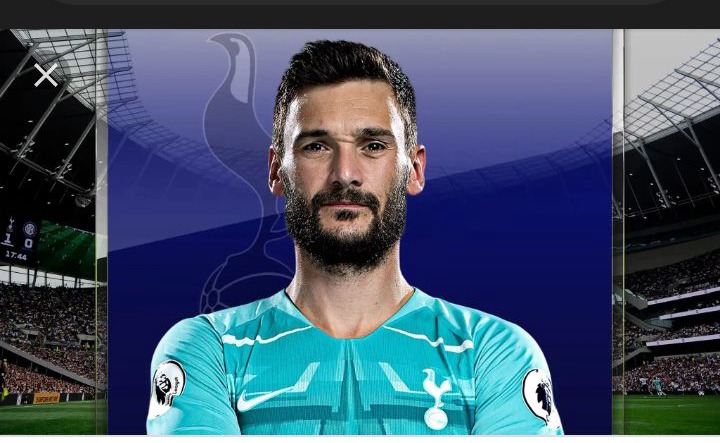 4. Hugo Lloris
Total clean sheet: 10
Minute of games played so far: 2,610
Lloris has faced harsh criticism at times for his errors in goal, but in terms of pure shot-stopping the World Cup-winning Frenchman might be the best in the world. Lloris has established himself amongst the EPL's elite, greatly outperforming his expected save percentage three years in a row. If he has one weakness, it is dealing with crosses, as he ranks in the 2nd percentile for claiming crosses.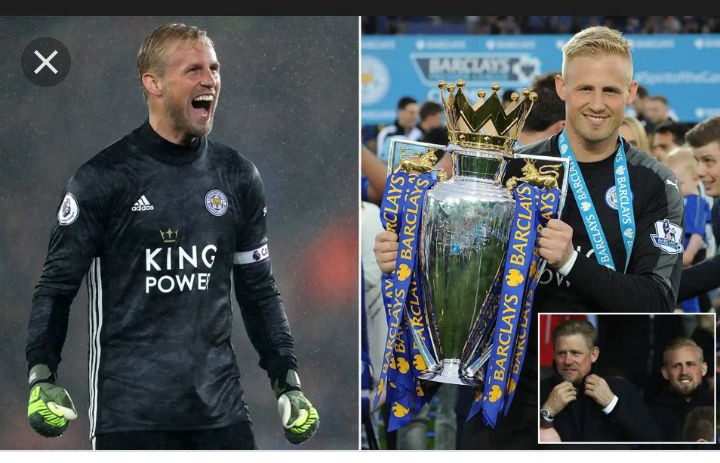 5. Kasper Schmeichel
Total clean sheet: 10
Minute of games played so far: 2,610
Denmark international Schmeichel has scored well over 100 points in each of the last five seasons in Premier League fantasy football and he is undoubtedly one of the best goalkeepers in the division. Now into his 30s, Schmeichel can be considered a veteran and his worth to Leicester's efforts is invaluable, as two penalty saves last term