Tottenham Hotspur chairman Daniel Levy Give Chelsea One Condition To Sign Harry Kane
Tottenham Could Sell Harry Kane To Chelsea On One Condition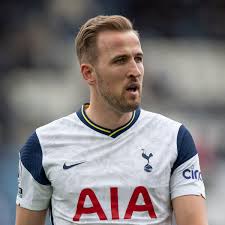 According to The Athletic, Tottenham Hotspur chairman Daniel Levy could be open to selling the England International to bitter London rivals Chelsea.
The report further claimed that the Tottenham chairman might be more interested in Chelsea's proposal of cash-plus-player deal over that of Manchester City's, who are also heavily linked with the England striker.
Player such as Tammy Abraham, Andreas Christensen or Kurt Zouma are players that may interest Levy if a deal is to happen between the two clubs
COULD A TOTTENHAM-CHELSEA TRANSFER HAPPEN?
A potential transfer will depend a lot on Kane.
Will Kane be willing to join Chelsea and damage his relationship with Tottenham fans?
A move to City would make more sense for the England international striker.
Pep Guardiola's side play good football, create a lot of chances and win trophies.
Kane will have a great chance of winning the league and the Champions League, and also becoming the top scorer in Premier League history if he joins City.