Transfer News: Head-to-Head Stats Of Bukayo Saka And His Potential Partner. Serge Gnabry
Arsenal is one of the best clubs in the world and has shown so by the number of trophies they have won so far in their existence.
This is possible because of their huge presence in the transfer window and is looking forward to doing business in this current transfer window.
One of the major downfalls of Arsenal last season is the absence of a top-level forward. Although credit must be given to Mikel Arteta for what he has done with the Arsenal team, he has successfully instilled a winning mentality in the team and that is what played out in their chase for the last champions league spot which they eventually lost to Tottenham.
They are looking forward to signing Bayern Munich forward, Serge Gnabry. He is regarded by many as one of the best wingers in the world that can provide chances and also score goals and this is exactly what Arsenal needs to contend for the premier league title next season.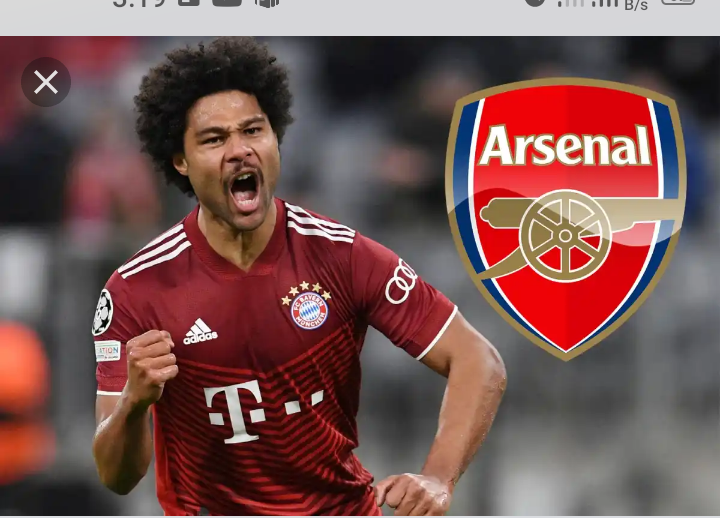 He will be joining a team full of world-class youngsters and one of them is Bukayo Saka. He is one of Europe's finest players and his impressive performance earned him a nomination for the premier league young player of the year award which Phil Foden eventually won.
He is sure to form a formidable partnership with Serge Gnabry that will be very deadly for the premier league defenders.
Both players will largely complement each other as Serge Gnabry's pace will cover for Bukayo Saka's seeming slowness.
Below is the head-to-head stats of Bukayo Saka and Serge Gnabry
1. Bukayo Saka
Games played: 183 games
Number of goals: 45 goals
Number of assists: 46 assists
2. Serge Gnabry
Games played: 302 games
Number of goals: 105 goals
Number of assists: 62 assists