Two Chelsea players have been nominated for the FIFPro World XI this year
Two Chelsea players have been nominated for the FIFPro World XI this year
An official club statement by Chelsea FC has confirmed that two Chelsea players have made the 55-player shortlist for the 2020 FIFPro World XI.
The two Chelsea players selected for the prestigious award are French midfielder N'Golo Kante and Brazilian centre-back Thiago Silva. (h/t Chelsea FC)
Kante has had a stellar season so far in the heart of Chelsea's midfield, where he has taken a deeper role in the midfield. This has allowed the energetic midfielder to win the ball back and start counter-attacks from midfield.
Thiago Silva, on the other hand, has also impressed since signing on a free transfer from Paris Saint-German this summer. He has formed an impressive partnership alongside French centre-back Kurt Zouma this season.
Thiago Silva has been named in the 55-player shortlist for FIFPro World XI in 2020. (GETTY Images)
The 36-year-old veteran captained the French side in the UEFA Champions League final this year and has helped Chelsea to third in the Premier League table.
Both the players have also captained Frank Lampard's side at various points during this season and have played a major role in Chelsea winning their Champions League group after being unbeaten in Europe.
The FIFPro XI is made up of 1 goalkeeper, 4 defenders, 3 midfielders, and 3 forwards. The team is finalised from a 55-player shortlist after taking in votes from all professional footballers in the world. (h/t Chelsea FC)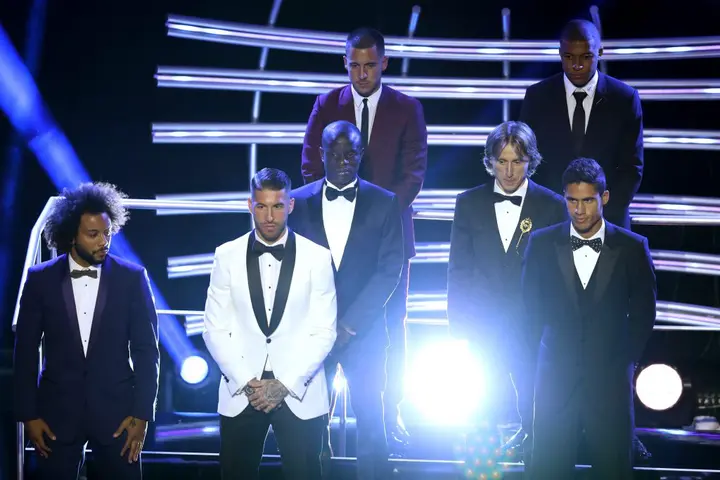 N'Golo Kante made the FIFPro XI in 2018. (GETTY Images)
FIFA will reveal the men's and women's World XIs on December 17, 2020.
N'Golo Kante and the then Chelsea player Eden Hazard made the FIFPro World XI in 2018 and are the last Blues players to have made the list while still playing at the club.