Two Chelsea Stars Are Named In Premier League Team Of The Week
The Premier League Team Of The Week after matchday 14 has been released which featured two players from Chelsea.
Many notable actions took place over the weekend and some of them are;
Liverpool thrashed Crystal Palace by 7-0 to climb the top of league table.
Manchester City won by 1-0 against Southampton.
Everton continue their fine home form by beating Arsenal 2-1.
Jose Mourinho's Tottenham suffered a surprising 2-0 defeat to Leicester City.
Manchester United claimed a 6-2 victory over Leeds United to move to third.
Chelsea get back to winning ways on Monday night when the beat fellow london rival West Ham United by 3-0 to move to fifth Postion.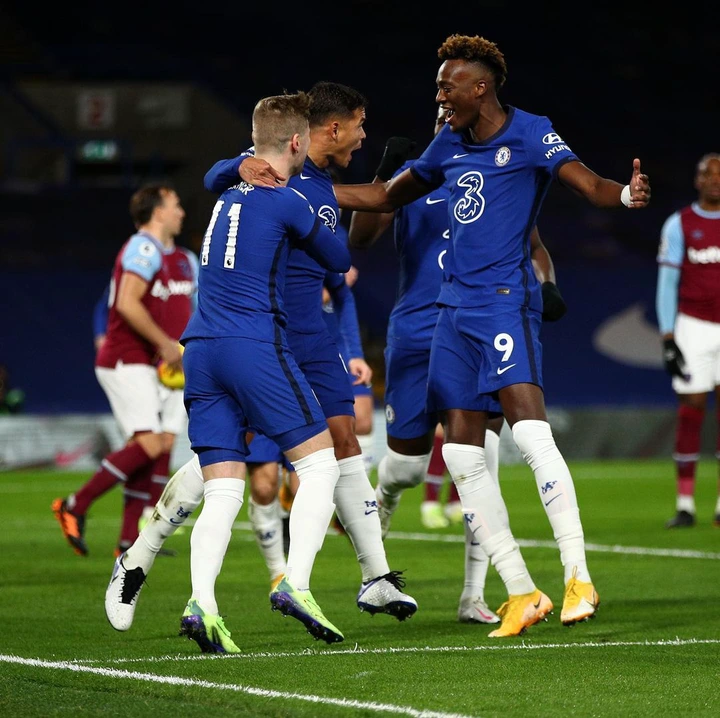 Goalscorers for Chelsea are Tammy Abraham who nets brace and Thiago Silva. These two left a remarkable Performance against the Hammers which made them to be included in the premier league team of the week.
Congratulations to both of them.