UCL: Match Results and Group Tables After Yesterday's UCL Matches
AC Milan 0-2 Chelsea
Chelsea topped Group E of the Champions Leagueon Tuesday with a 2-0 victory against AC Milan at the San Siro. Jorginho and Pierre-Emerick Aubameyang scored for the hosts, while Fikayo Tomori was sent off.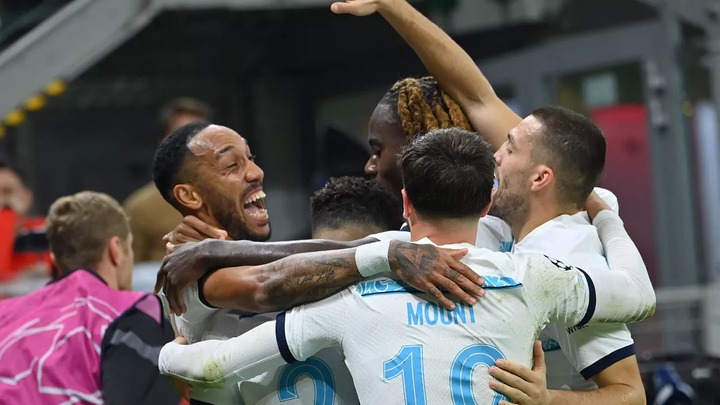 The first important event of the game was a game changer. In the 18th minute, Tomori was found to have dragged Mason Mount back, and the referee handed Chelsea a penalty as well as a red card to Tomori. Jorginho slotted home his penalty to put Chelsea up 1-0.
After 35 minutes, Chelsea increased their lead to 2-0 as Aubameyang skillfully finished off a sweeping Chelsea play. This put Milan in a very difficult position from which to come back.
Reece James fell down after what seemed to be a harmless landing after a tackle on Theo Hernandez; he attempted to continue playing but was finally taken out of the game.
The encounter was dominated by Chelsea, who confidently knocked the ball about the field and held Milan to virtually little offensive production. The victory puts Chelsea atop the Group E standings.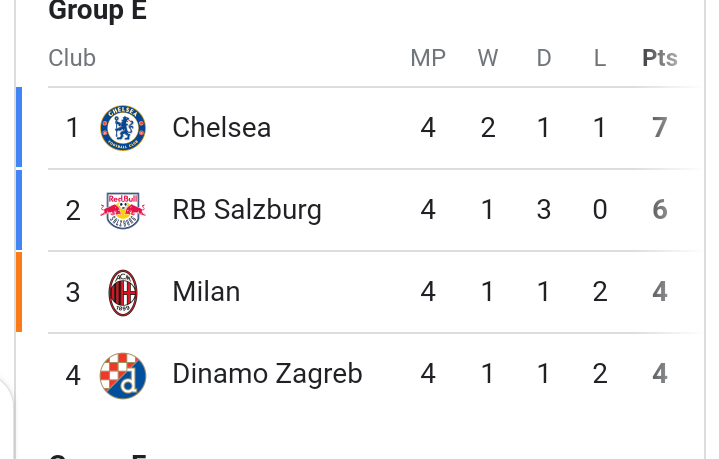 Shakhtar Donetsk 1-1 Real Madrid
Real Madrid and Shakhtar Donetsk played in the Champions League in Warsaw. In the 95th minute, Antonio Rudiger headed in a goal for Real Madrid to tie the game.
Even though they had most of the ball in the first half, the visitors didn't have a lot of creativity.
Oleksandr Zubkov, who scored in last week's 2-1 loss at the Bernabeu, headed in Bohdan Mykhailichenko's wonderful deep cross inside 30 seconds of the second half beginning.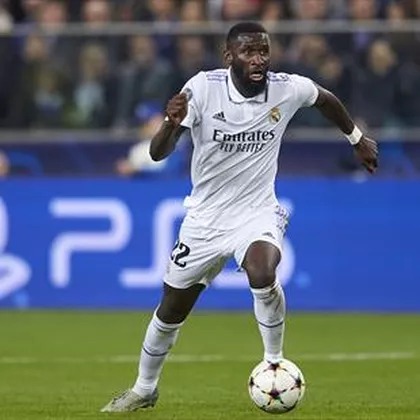 Carlo Ancelotti quickly moved to his bench and substituted Vinicius Junior and Luka Modric, who had been rested in preparation for the weekend's Clasico against Barcelona.
Lassina Traore hit the crossbar following a stunning passing sequence involving Zubkov and again resulting in a near-goal for the hosts.
Rudiger scored Real Madrid's goal when he connected with Toni Kroos' cross despite suffering what appeared to be a severe head injury in the process.
UCL Table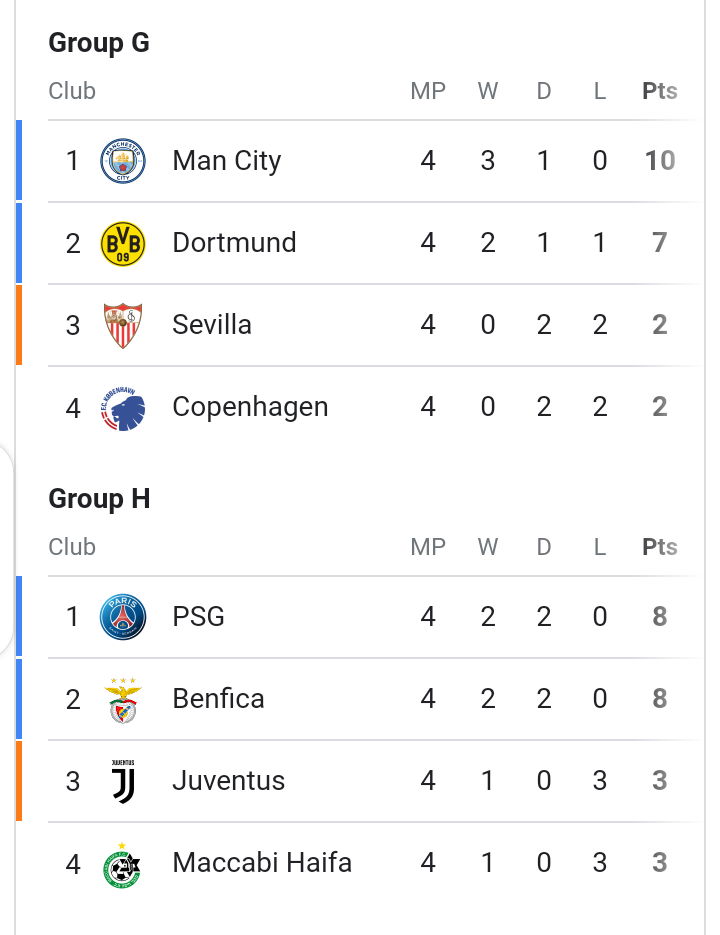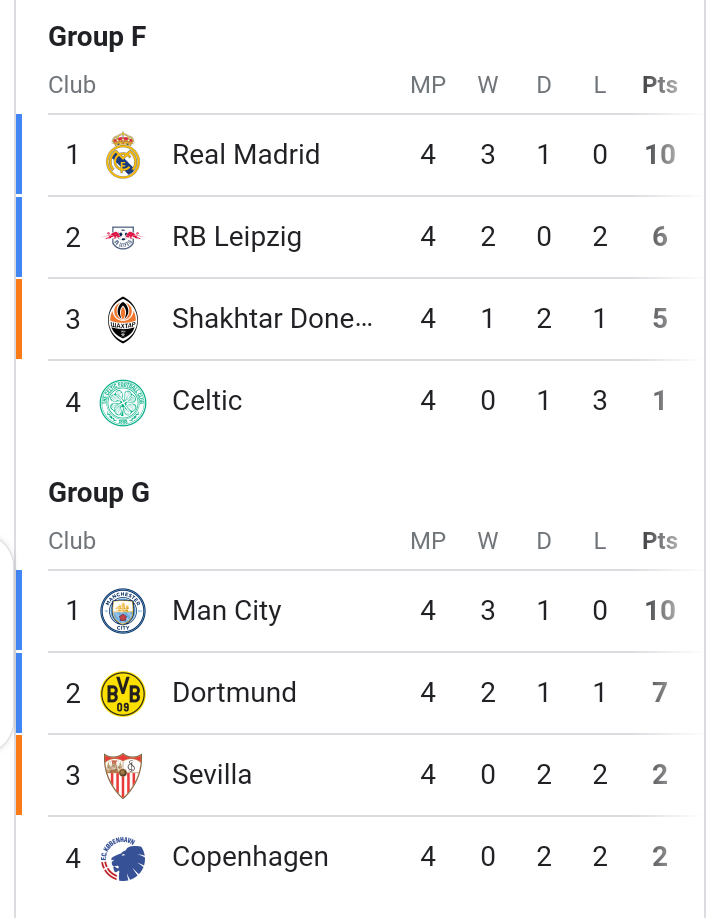 Results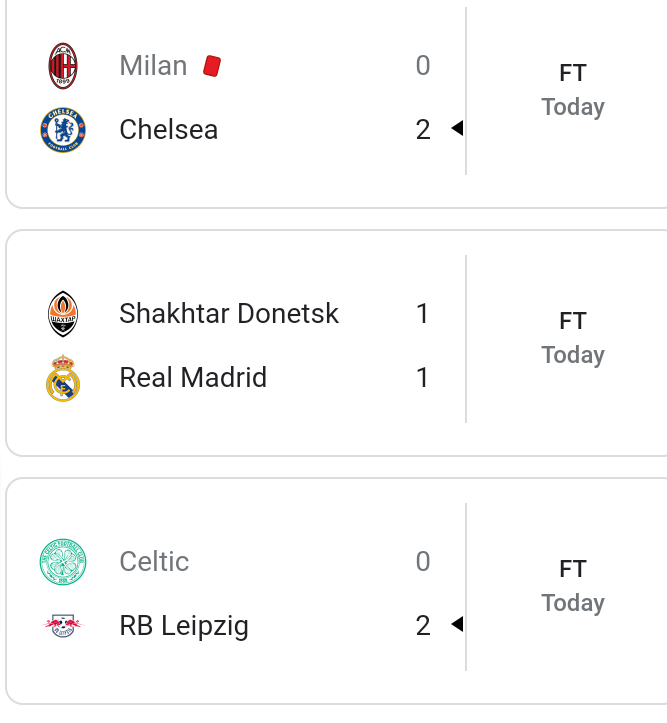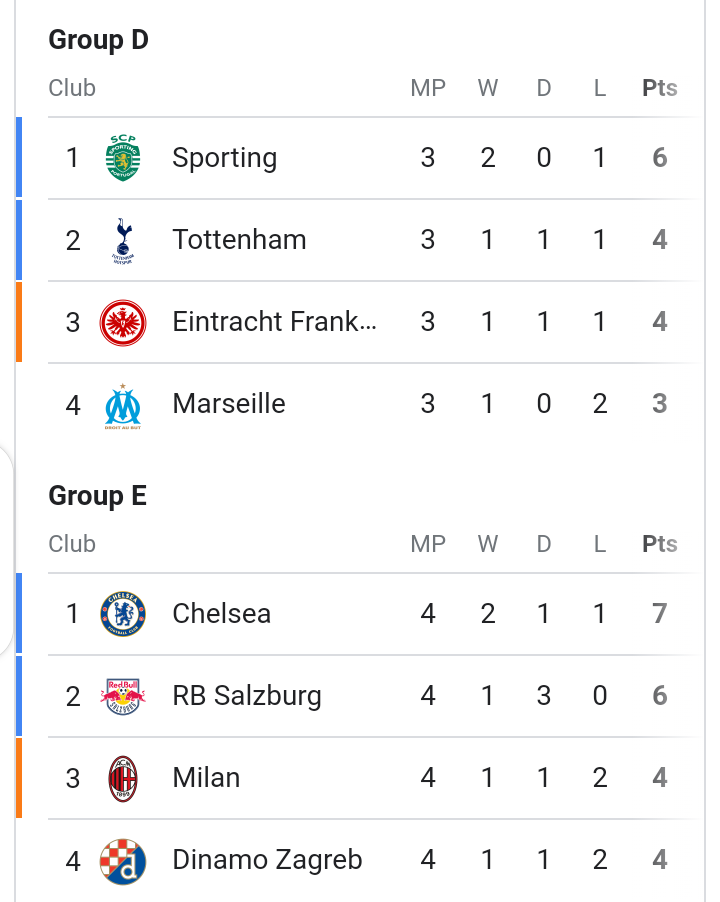 Top Scorers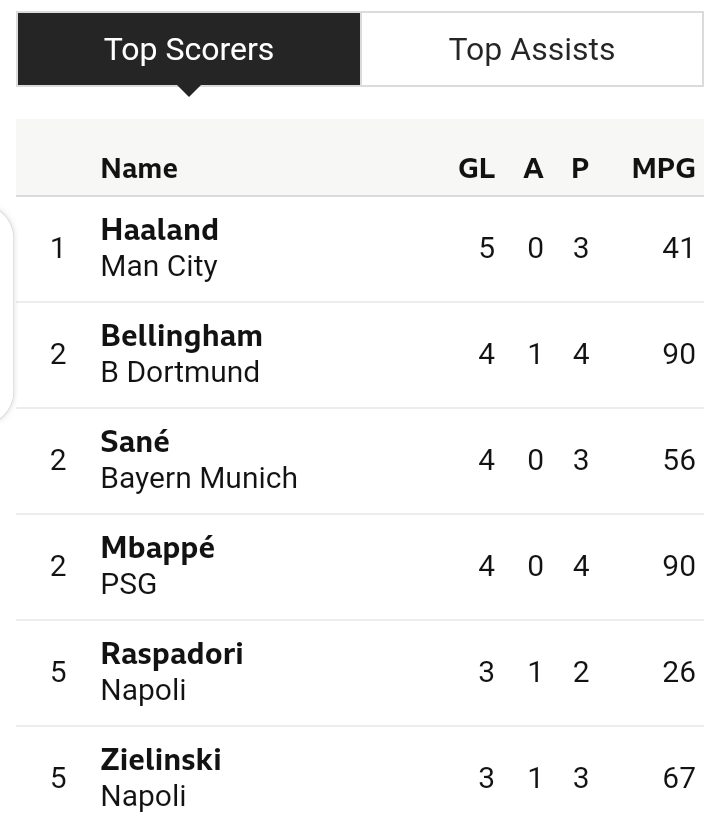 Assists