UCL: Pulisic Injury Blow For Chelsea Ahead Of Porto First-Leg On Wednesday
Chelsea will face FC Porto in their UEFA Champions League quarter final fixture on Wednesday. It's a big match for Thomas Tuchel's side as his team would be looking to bounce back into winning ways after they lost to West Bromwich Albion this week.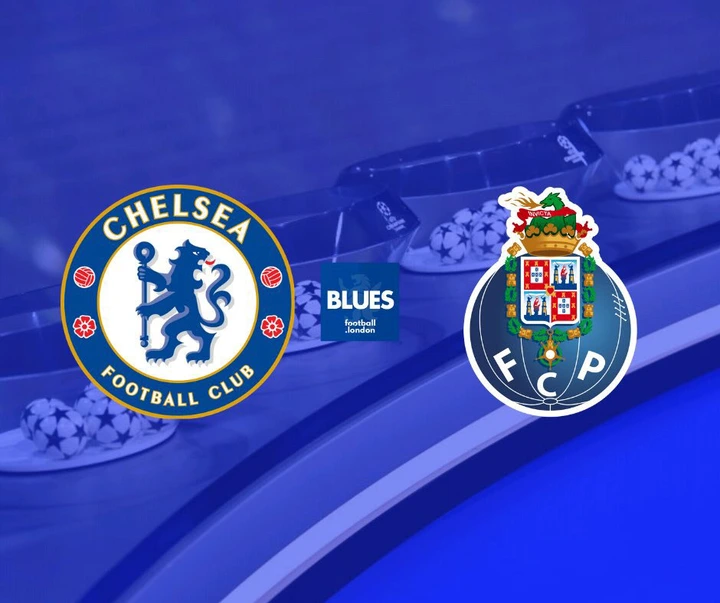 It was reported that Christian Pulisic have suffered a hamstring problem following their 5-2 loss against West Bromwich Albion. Christian Pulisic made way for Mason Mount in the second half of the match after his hamstring problem got more serious. Christian Pulisic is one of the Chelsea players that have missed more games due to injury, the America forward is yet to deliver his best for Chelsea this season as he has missed more matches due to injury mostly hamstring problems.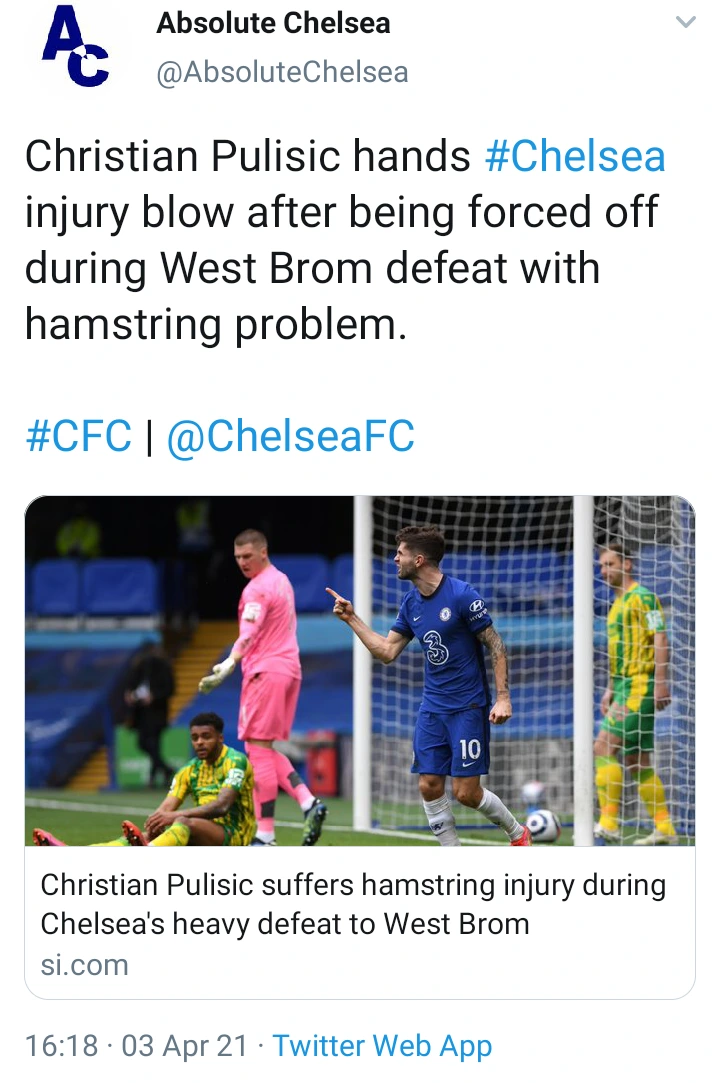 Christian Pulisic scored the opening goal in Chelsea's 5-2 loss against West Bromwich Albion on Saturday after he reacted quickly to Marcos Alonso free kick that bounced off the post. Christian Pulisic also scored in the International break, he scored from the penalty spot as he led his national team to victory. Looking at Thomas Tuchel's tactics, Christian Pulisic is an important player in the squad as he runs behind the opponents defense to create chances for his teammates.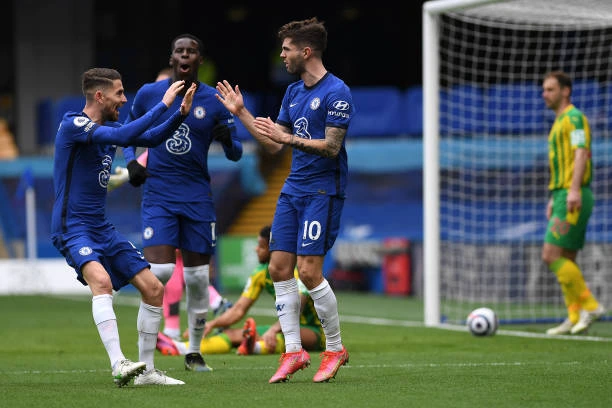 Porto won't be an easy team to overcome, Thomas Tuchel side will have to double their efforts against Porto in their UEFA Champions League quarter final fixture. The likes of Mason Mount, Kai Havertz and Callum Hudson Odoi are all possible replacements as Christian Pulisic will miss their UEFA Champions League clash against Porto on Wednesday. Thomas Tuchel would be going for the win against Porto, they wouldn't want what happened against West Bromwich Albion to repeat itself.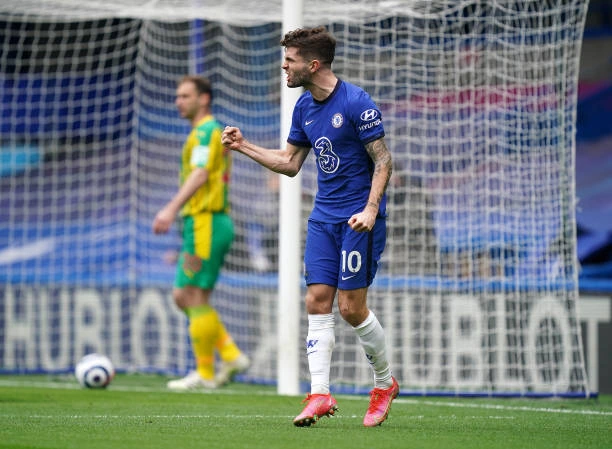 Christian Pulisic will miss Chelsea's UEFA Champions League quarter final fixture against FC Porto, will this affect Chelsea in any way as Christian Pulisic has proven to be one of Chelsea's best in recent matches in all competitions.