Who is Better Between Bruno Fernandes and Hakim Ziyech? These Stats Reveal
There is a heated argument between United Fans and Chelsea Fans regarding Hakim Ziyech and Bruno Fernandes who are lighting up the premier league right now,but who is actually better of the two? Here are the stats for the two players that will help you decide who's more typical than the other.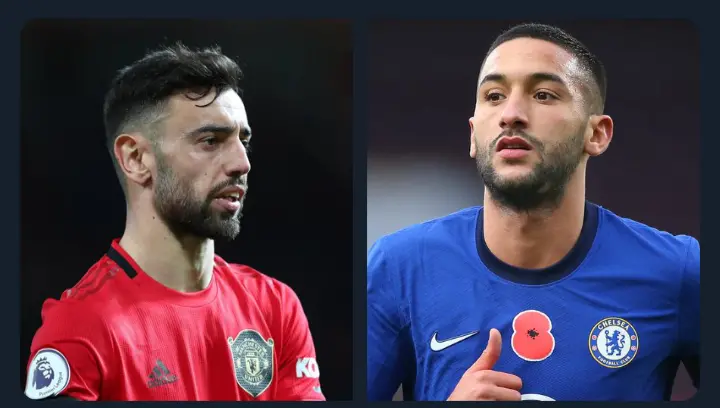 Chelsea fans argue that Ziyech is a perfect mix of Eden Hazard and Cesc Fabregas,according to Nevin and stats show just how creative he is.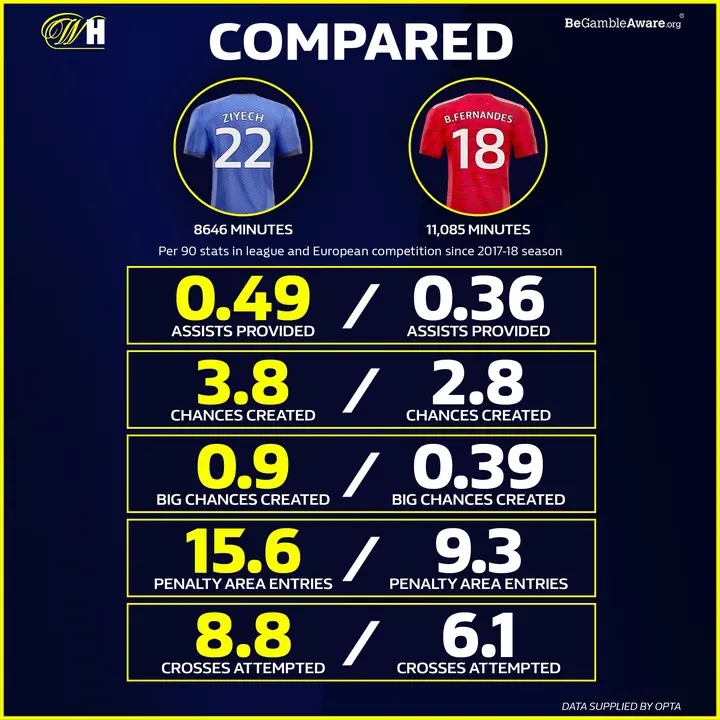 Hakim Ziyech with some utterly incredible stats this season has created a chance every 15 minutes in the Premier League. Ziyech created six chances for Chelsea against Sheffield United, the most any Premier League player has created in a single home game this season.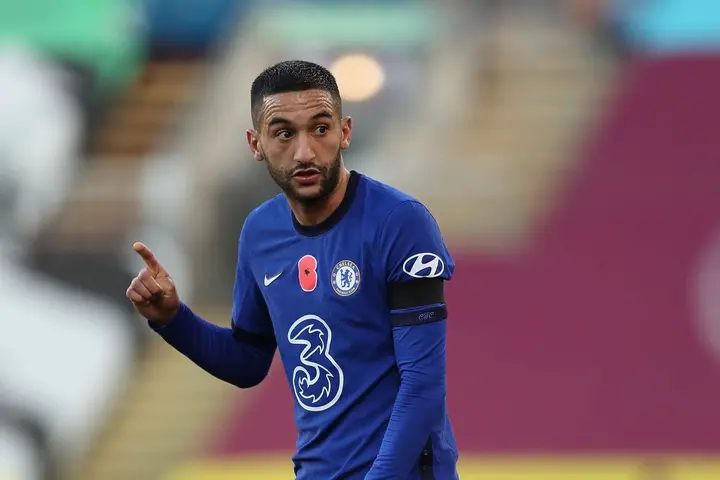 Here are stats for Hakim Ziyech's 2020/21 season so far:
4 starts
2 goals
3 assists
3x MOTM.
On the other hand, Bruno Fernandes has had a brilliant record since he joined United last summer, and most United Fans are confident about their creative midfielder.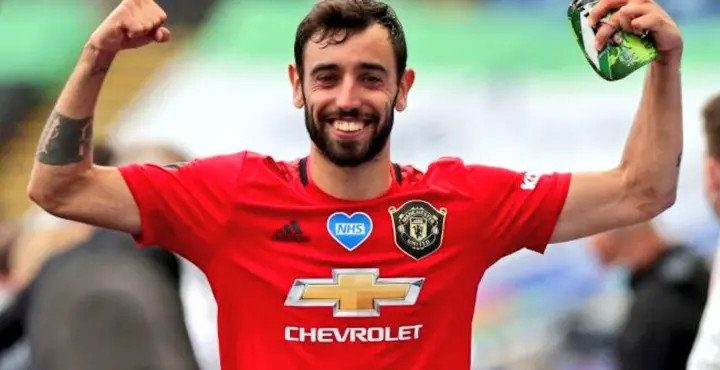 Here are Bruno Fernandes stats this season so far:
569 minutes played
5 goals
3 assists
20 key passes
23 chances created
78% pass accuracy
10 shots on target
6 completed dribbles
7 interceptions and 7 clearances.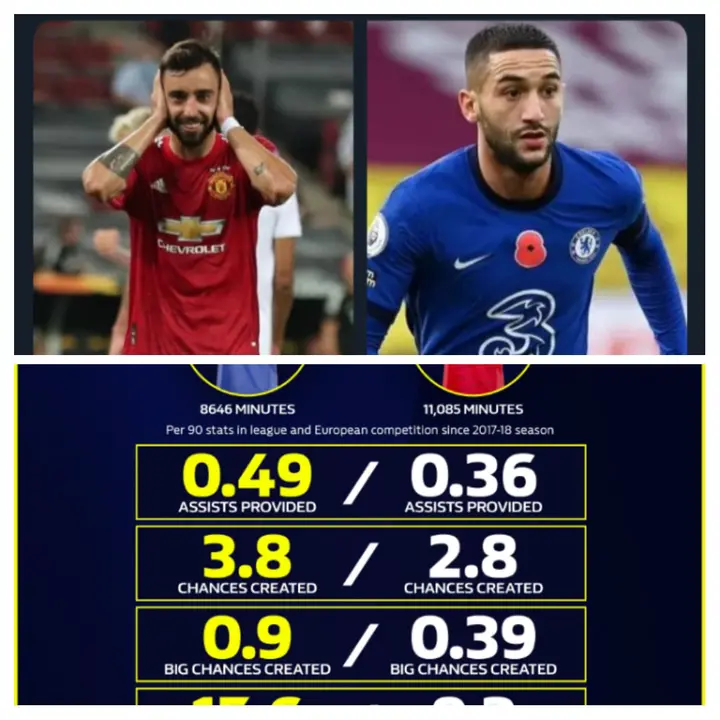 Bruno Fernandes and Hakim Ziyech have some mad skills to be very honest. Two players to watch this season, But according to you, who's the best between the two?
Remember To Share your thoughts..