Who should be the most preferred signing by Chelsea between Neymar Junior and Raheem Sterling?
Chelsea football club of England are on the verge to recruit more players into their squad by reinforcing the team ahead of the next campaign having been cleared to engage in the transfer market following their final clearance in respect to change of ownership.
Chelsea ahead of the market opening have been targeting some top class players ranging from Kounde to Dembele, Neymar, Sterling among others which will be followed by the imminent departure of many currently in the squad.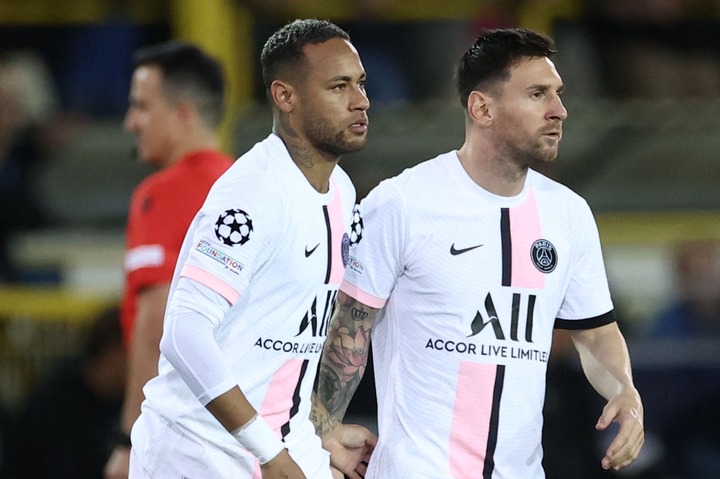 The centre of attraction here is about the recent comparison between Paris Saint Germain's Neymar Junior and Manchester City's Raheem Sterling who are rumoured to have been linked with the West London club.
Neymar Junior was predominantly known of his football career during his spell at Football Club of Barcelona where he formed a formidable trio alongside Lionel Messi and Luis Suarez winning several titles together both at the domestic top-flight league and European competitions, before his world record fee transfer to Paris Saint Germain where he is currently plying his trade.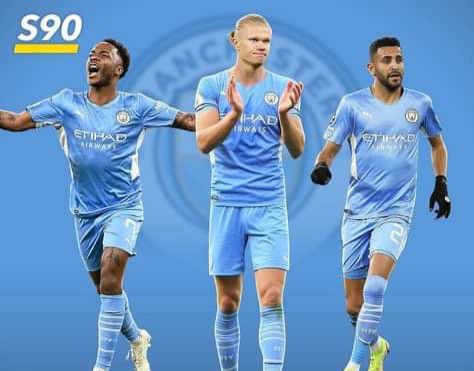 England international and former Liverpool star, Raheem Sterling was also known of his career during his spell at the Anfield Stadium before linking up with the Cityzen.
Neymar Junior in the Paris Saint Germain's team is now having difficulty with the fans having been accused on several occasions for some of their poor results and as such been booed by the crowd showing their displeasure towards him despite having a contract that runs till the summer of 2025.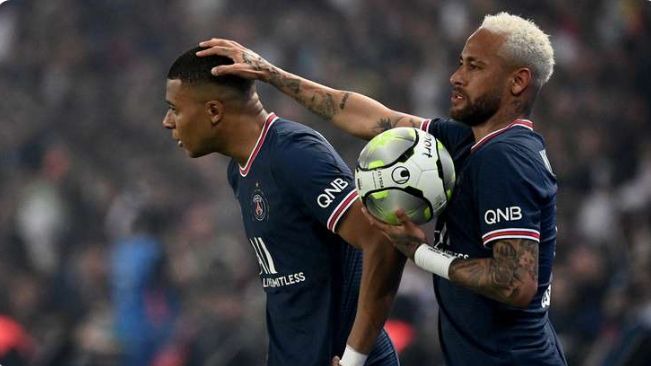 Raheem Sterling also at Manchester City has also been facing similar situation having lost his role in the starting XI under Spaniard tactician, Pep Guardiola having dropped form with his tempo of delivery.
These two with speculations linking them with the Blues could be making their way out from their respective clubs should the interest be triggered for a possible move to the Stamford Bridge with both relatively valued at the same price.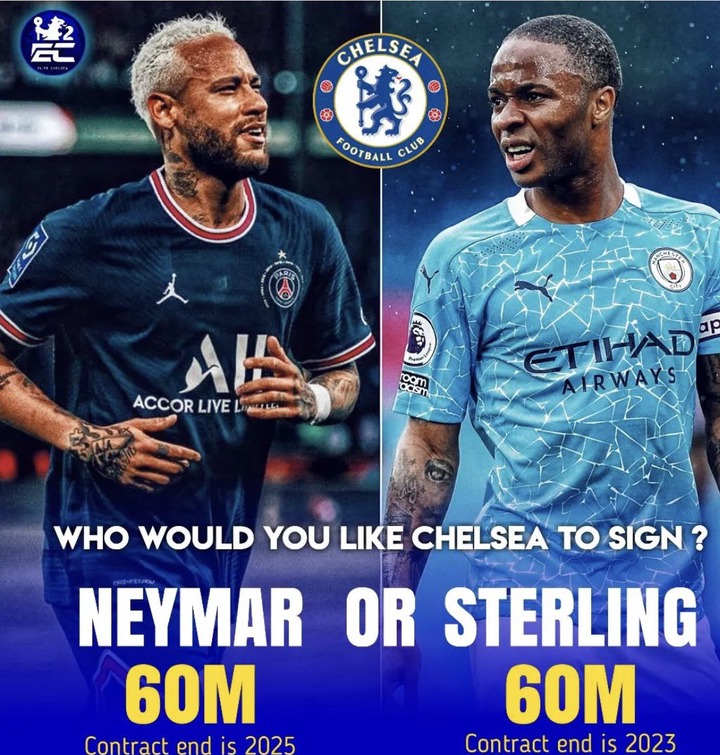 Who between these two prolific dazzlers should be the most preferred by Chelsea considering the team's build-up and style of play