Chelsea football club are on the verge of signing a world class striker ahead of the 2021/2022 campaign. Chelsea's coach, Thomas Tuchel arrived at the club in February and has not really used a full time centre forward (number 9) in most of his matches this season in all competitions.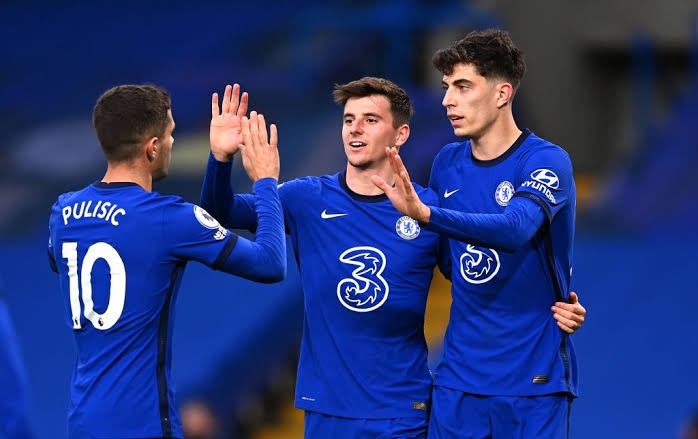 Tuchel and the Chelsea board are on the verge of getting the signature of a top class striker this summer. Chelsea's former coach, Frank Lampard signed the likes of Timo Werner, Hakim Ziyech, Kai Harvertz and Thiago Silva who have impressed in Thomas Tuchel playing style this season.
Chelsea have 4 players on their transfer list ahead of the next summer transfer window which are; Erling Haaland, Harry Kane, Romelu Lukaku and Sergio Kun Aguero.
See their stats this season;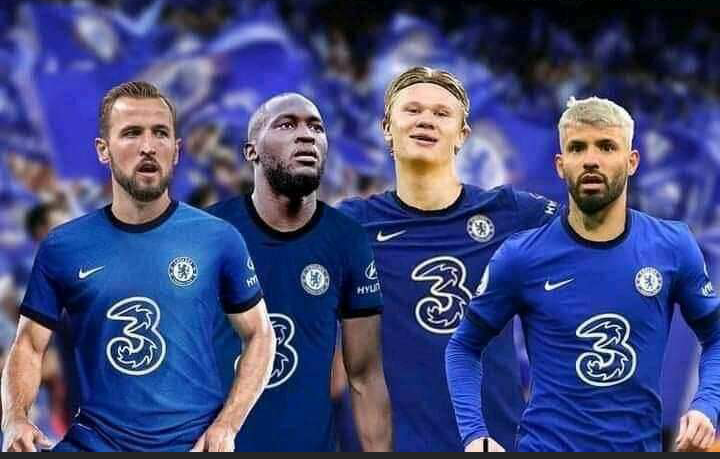 1. Erling Braut Haaland is a Norwegian international striker who plays for Bundesliga giant, Borussia Dortmund and the Norway national team. Haaland has made 38 appearances for Dortmund this season in all competitions. Haaland has scored 37 goals this season and has made 11 assists for the Bundesliga giant. Haaland has scored 25 goals from 26 matches in the German Bundesliga this season and also registering 7 assists to his name.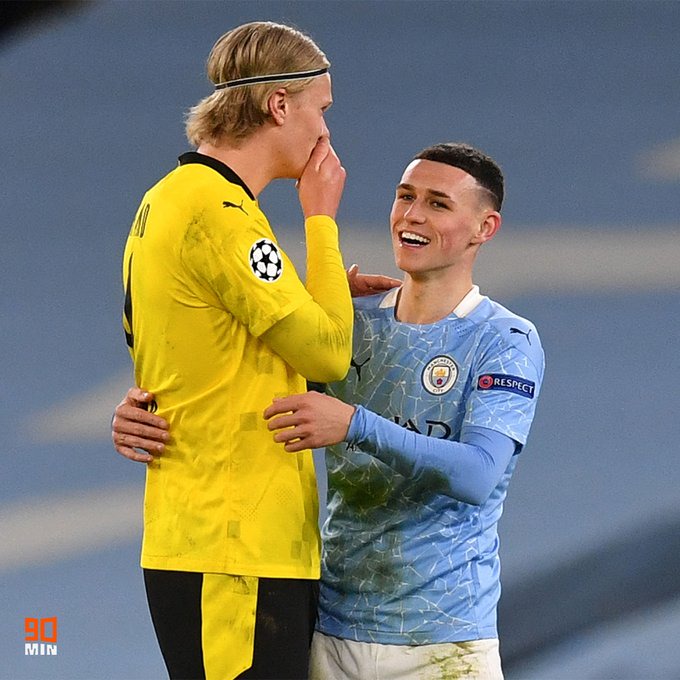 Haaland also helped Dortmund in the UEFA Champions League, but his team were knocked out by Manchester City in the quarter final by 4-2 on aggregate. Haaland scored 10 goals in this season's UCL in just 8 matches.
2. Harry Kane on the other hand is another fine striker who plays for Tottenham Hotspur and the England national team. Harry Kane has been instrumental in recent seasons for Tottenham Hotspur and has been the highest goal scorer in the EPL in recent seasons.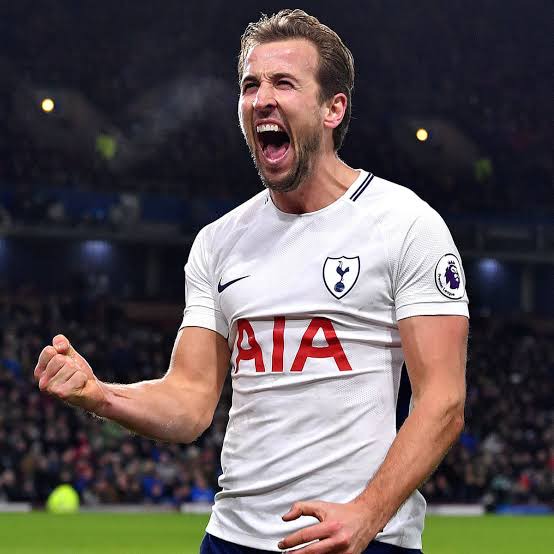 Harry Kane has made 45 appearances this season for Tottenham Hotspur in all competitions, scoring 31 goals with 16 assists to his name this season. Harry Kane is highest goal scorer in the English Premier League with 21 goals from 31 matches. The England international has also registered 13 assists in the EPL. Harry Kane has not won a single title since his arrival at the club and will be aiming for a move away from Spurs in the next summer transfer window.
3. Romelu Lukaku who just won the Scudetto title with Inter Milan after their 2-0 win over Crotone on Saturday. Lukaku who is heavily linked with a move back to Stamford Bridge plays for the Belgium national team and Inter Milan. Lukaku was a former Chelsea striker before he moved to Everton due to less playing at the London club. He then moved to Manchester United before he moved to Italy to join Inter Milan.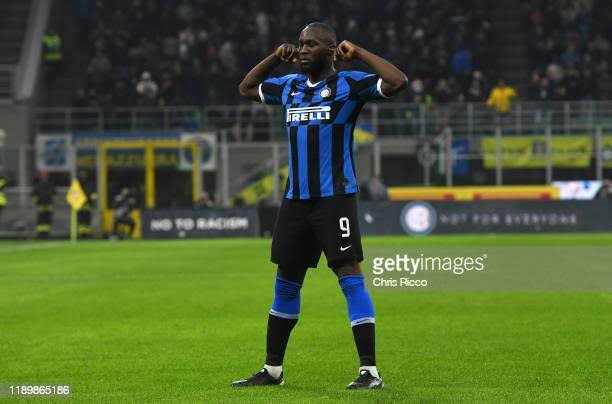 Romelu Lukaku has made 41 appearances in Inter Milan's colour this season in all competitions. Lukaku has scored 27 goals this season for Inter Milan and has registered 9 assists for the club. Lukaku has scored 21 goals in the Italian Serie A, with 9 assists in 33 matches. Lukaku played a little part in Inter Milan's UCL group stage matches, scoring 4 goals from his 5 matches in the prestigious competition.
Inter Milan won their first Scudetto since 2010 after a scintillating season for Antonio Conte's side. Lukaku is in the race for this season's top goal scorer in Italy with 21 goals to his name.
4. Sergio Kun Aguero is another top class striker who is Manchester City's top goal scorer in the club's history. Aguero has not really enjoyed the past two seasons with club due to injuries. Aguero is an Argentine international striker and he is Manchester City best player of all time.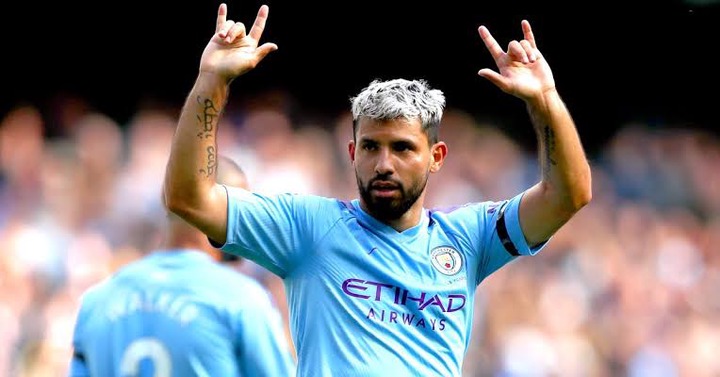 Aguero announced to the club management that he will be leaving the club at the end of the season, with few clubs heavily interested in the forward. The likes of Chelsea, Manchester United and Barcelona are close on signing Aguero who is a free agent.
Chelsea are aiming for a good centre forward ahead of next season's campaign. Which of these top class strikers would be the best signing for the London club?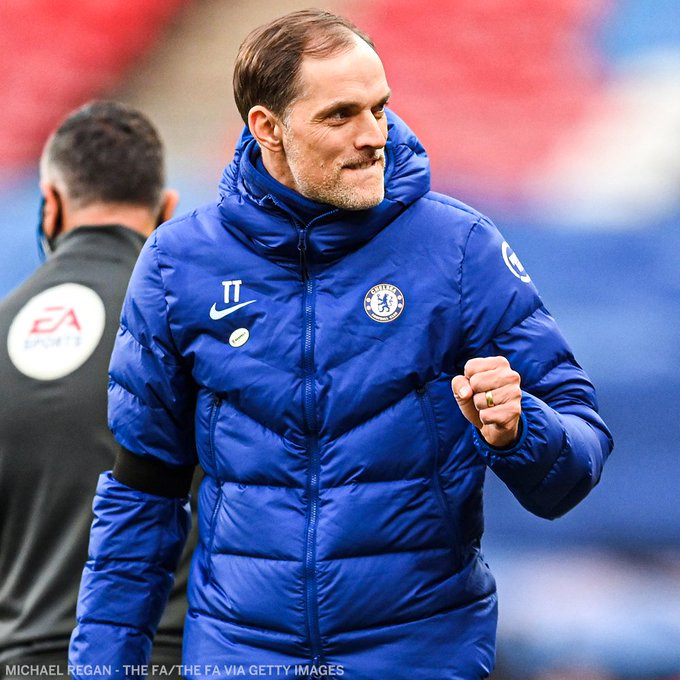 Thanks for reading.
Please drop your opinions on the comment section and don't forget to like, share and follow my blog for more sports updates.