Why Chelsea Should Swap Romelu Lukaku For Milan Skriniar
The rumor mill is a huge fan of a story about a swap. It's quite rare for them to really come to fruition in the form of a legally binding agreement because of the complexity, the number of moving components, the number of cooks, the number of ways they can be scuppered, and so on. It's possible for unofficial swap transactions, various understandings, and the like to take place.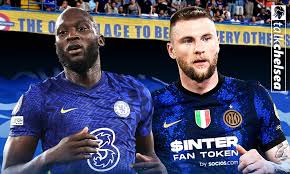 When it comes to Romelu Lukaku's position, it's important to keep in mind that this is one of those exceptional cases.
Rather than a "conventional loan," a swap agreement appears more possible following several days of negotiations that officially began on Wednesday. Instead of an exchange of "loans," it's more likely a swap of "permanent" transfers. Ideally,Chelsea would only have to go through this all once.
Milan kriniar, Alessandro Bastoni, and Denzel Dumfries are three well-known names touted in connection with a possible return: two center backs and a full back, respectively; positions of need. While prior reports stated that Inter would not want to add Dumfries because they wanted to ensure that they get the full worth for him, Bastoni can be fairly ruled out at this moment. Meanwhile, kriniar has been extensively connected with Paris Saint-Germain, but if Chelsea could land him, he would be an excellent acquisition for the club. Lukaku's theoretical value may be higher than that of any of the other players, but that doesn't necessarily reflect the market value and what people are ready to pay.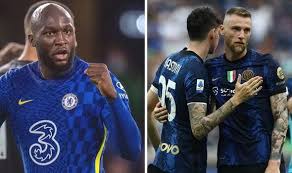 Even if something appears more or less likely at the moment, it doesn't guarantee that it will remain that way next week, the next day, or even in the next minute. When it comes to the transfer market, things can change quickly (not to mention that all of these are just rumors anyway). "Traditional" loans are still an option but Inter would have to increase their first offer, which was expected to happen, but this latest development might imply that those "feelings" were wrong.
Both ways it appears that the anticipation that this agreement will be completed by the end of this week was, unfortunately, a little misplaced.