Why Eden Hazard looked unhappy despite Real Madrid lifting the trophy last night
Real Madrid last night lifted the Spanish super cup with a 2-0 victory over Athletic Club in Saudi Arabia, it was Carlo Anceloti first trophy in his second journey with the Spanish giants.
While as expected the Real Madrid players, coaching staff and fans showed happiness in their celebration, Eden Hazard was an exact opposite from start to finish only showing glimpse of smiles for the Camera.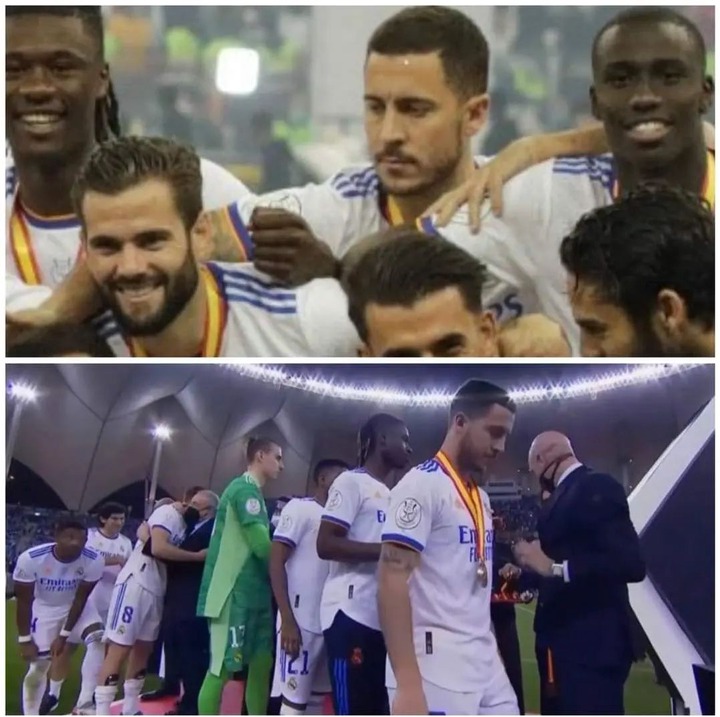 Eden Hazard clearly unhappy
This was not the Eden Hazard that everyone knew in his seven years spell at west London with Chelsea, when he played some of the best football of his life on a consistent basis.
When he departed Chelsea for Real Madrid in a mega money deal, his aim was to go and lead them into a new era and not to become a peripheral member of the squad.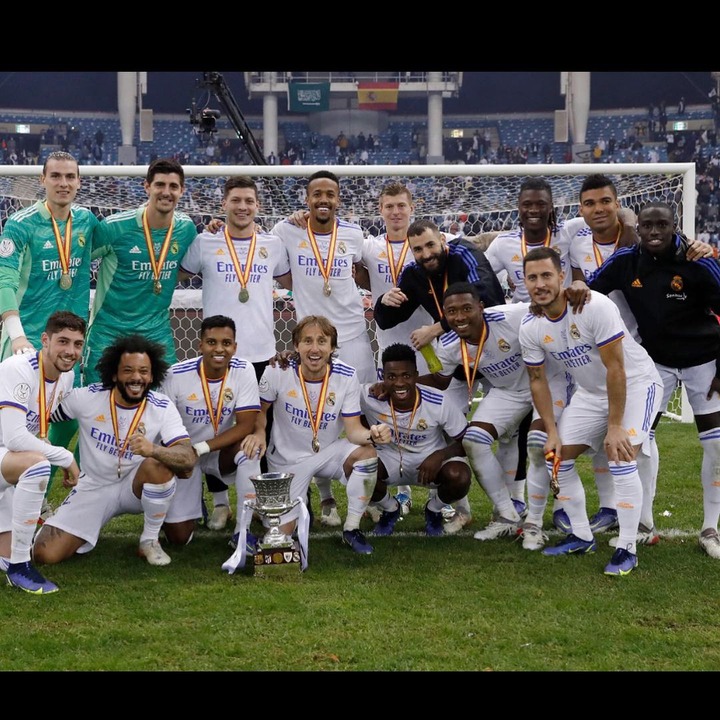 Eden Hazard was the only one holding his medal in his hand
The reality is that things have gone so bad for the Belgium captain, last night he started a cup final from the bench for the first time in his career and sadly enough he never played a single minute.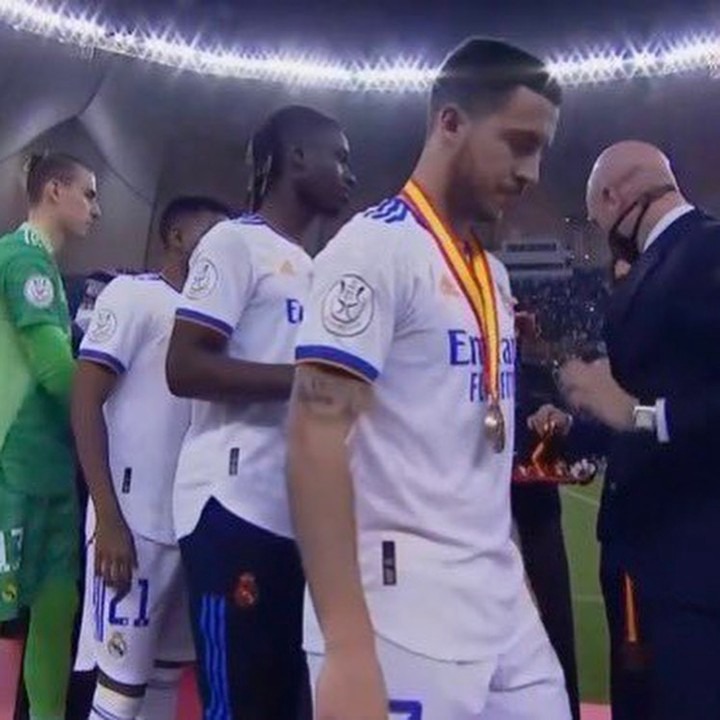 Eden Hazard looked glum last night
The coach preferred Marcelo to replace Vinicius Junior even though Eden Hazard was on the bench, it is a snub that made the winger unhappy and held his medal on his hand while others hanged their on their necks.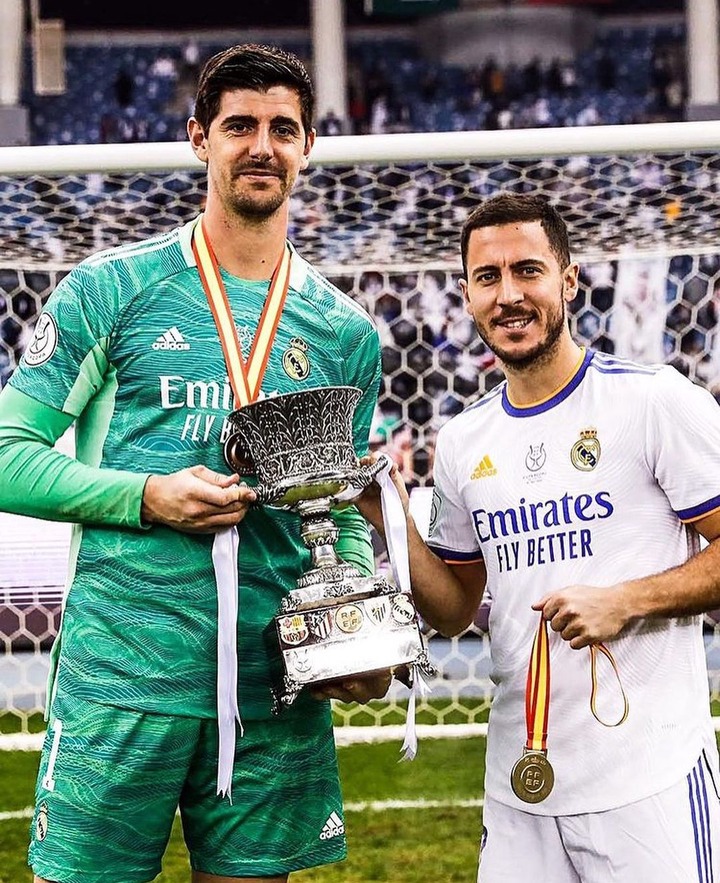 Eden Hazard held his medal