Zidane Departs To Sign Contract With PSG, After Agreeing Deal with The Parisians
PSG have finally put together all pieces of the puzzle together since their stunning elimination from the UEFA Champions League by Real Madrid. The Ligue1 side succeeded in convincing Kylian Mbappe to sign a new contract with the club, and according to reports, they have also succeeded in signing former Real Madrid coach, Zinedine Zidane.
According to reports by 'The Sun', negotiations have been ongoing between PSG representatives and Zinedine Zidane, over the possibility of the Frenchman replacing current PSG boss Pochettino. According to reports, PSG's dreams have become a reality as a French Journalist, as well as popular media outlet 'The Sun' has confirmed that Zinedine Zidane has flown to Paris to sign a contract with PSG, after agreeing on a deal with the Parisians.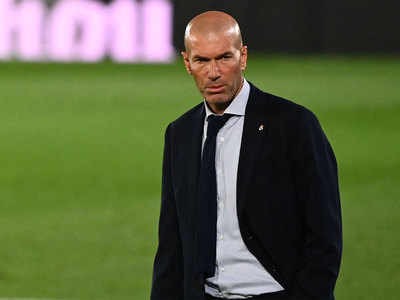 According to reports by journalist Ramon Fuentes, If there are no last-minute changes, Zinedine Zidane will take over the bench at the Parc des Princes, with Saturday being the key day, due to the meeting between the coach and the Emir of Qatar. Reports also suggest that Zinedine Zidane has flown to Qatar recently.
Zinedine Zidane's contract with PSG will see him become the highest-paid coach in the world. However, there is a difficult problem to solve and that is Zidane's relationship with Marseille. It is known that he is a declared fan of Olympique but taking into account Zidane's professionalism this issue should not be a stumbling block, with the Frenchman aiming to put PSG in front of Europe's elite clubs by winning the UEFA Champions League next season.